'The Legend of Zelda: Breath of the Wild' Wins Big at The Game Awards 2017
Overwatch and Cuphead also took home plenty of prizes.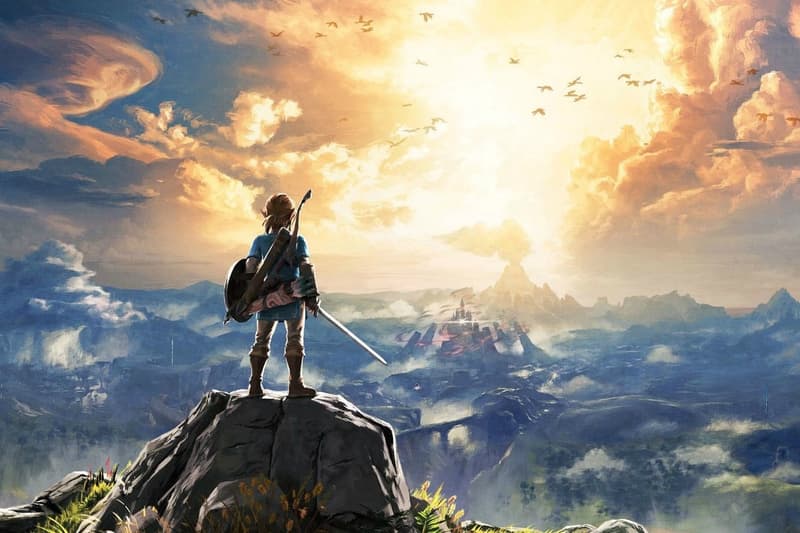 The fourth annual Game Awards just wrapped up its presentation for recognition given to a slew of A-list and indie games. Whether the selections are controversial or not, they represent some of the year's top titles.
Nintendo's Legend of Zelda: Breath of the Wild scooped up an impressive array of awards: the coveted Game of the Year, Best Action/Adventure Game and Best Game Direction prizes. The long-awaited indie title Cuphead also earned a trio of awards for Best Art Direction, Best Independent Game and Best Debut Indie Game. Other notable prizewinners included Overwatch, which snatched Best E-Sports Game and Best Ongoing Game, and Hellblade: Senua's Sacrifice, which garnered three awards.
Curiously the awards show neglected to award its title of Best Multiplayer Game, but keep an eye on the program's Twitter for any updates. Meanwhile, Hideo Kojima and Guillermo Del Toro were present at the event to tease their forthcoming Death Stranding. Check out all of The Game Awards 2017 winners below:
Game of the Year
The Legend of Zelda: Breath of the Wild
Best Game Direction
The Legend of Zelda: Breath of the Wild
Best Narrative
What Remains of Edith Finch
Best Art Direction
Cuphead
Best Score/Music
Nier Automata
Best Audio Design
Hellblade: Senua's Sacrifice
Best Performance
Melina Juergens, Hellblade: Senua's Sacrifice
Games for Impact
Hellblade: Senua's Sacrifice
Best Ongoing Game
Overwatch
Best Mobile Game
Monument Valley
Best Handheld Game
Metroid: Samus Returns
Best VR/AR Game
Resident Evil 7
Best Action Game
Wolfenstein II: The New Colossus
Best Action/Adventure Game
The Legend of Zelda: Breath of the Wild
Best Role Playing Game
Persona 5
Best Fighting Game
Injustice 2
Best Family Game
Super Mario Odyssey
Best Strategy Game
Mario + Rabbids Kingdom Battle
Best Sports/Racing Game
Forza Motorsport 7
Best Multiplayer
The Last of Us Part 2
Best Independent Game
Cuphead
Best Student Game
Level Squared
Trending Gamer
Dr. Disrespect
Best Esports Game
Overwatch
Best Esports Player, Presented by Omen by HP
Faker
Best Esports Team
Cloud9
Best Debut Indie Game, Presented by Schick Hydro
Cuphead
Best Chinese Game
jx3 HD