Lionel Messi Statue Vandalized Once Again
Desecrated for the second time this year.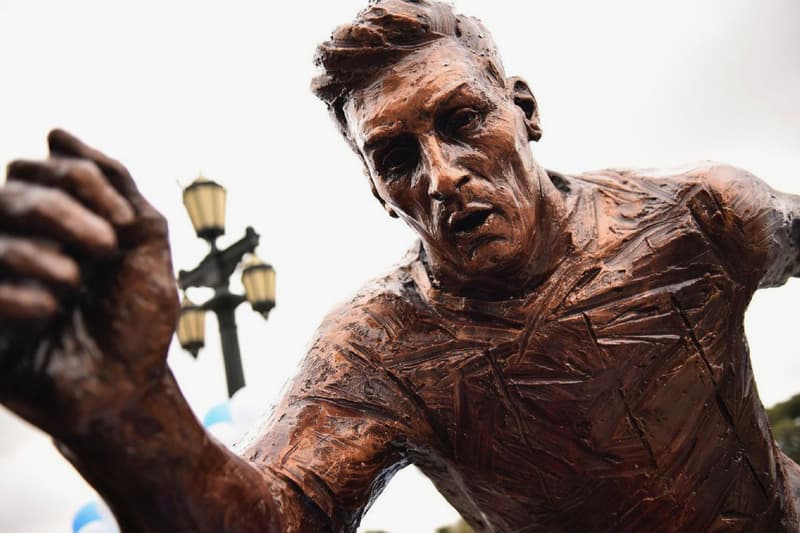 Lionel Messi's bronze statue in Buenos Aires has been vandalized for the second time in 2017.
First sliced in half at the waist in January, now, the statue has been cut at the ankles, with its body left laying on the ground. The statue is located at the Paseo de la Gloria (the "Fame Walk"), which was erected to host next year's Olympic Youth Games. The space is also home to statues of other Argentinian sports stars, including tennis star Guillermo Villas and the country's most famous basketball player, Manu Ginóbili.
Argentinian police have yet to find a motive or suspect for the crime. Meanwhile, adidas confirmed that Messi will wear its new NEMEZIZ iteration.
Destrozaron la estatua de Messi en Costanera Sur https://t.co/t0ZvbT9bF5

— Telefe Noticias (@telefenoticias) December 3, 2017