Grailed Is Selling Supreme Archive Pieces Made by BRENTS Sportswear
One of streetwear's first manufacturing partners.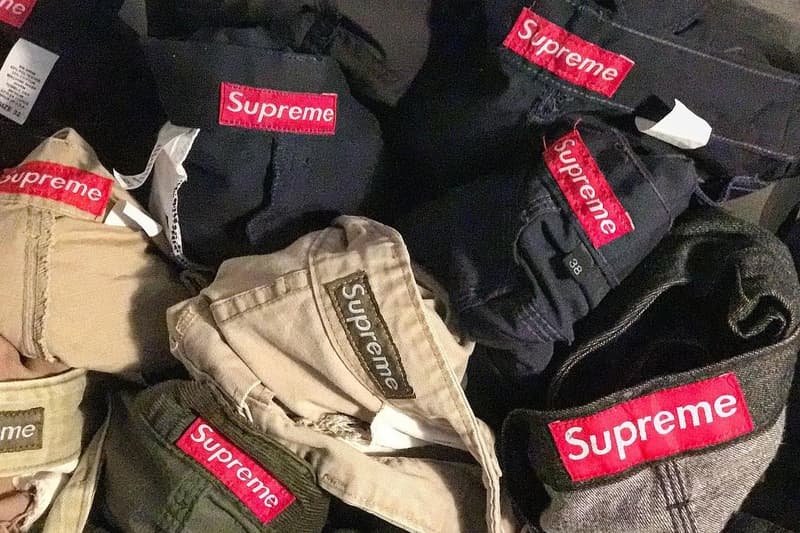 Grailed has teamed up with one of Supreme's first manufacturing partners, BRENTS Sportswear, on a sample sale of rare archival pieces. The Arkansas-based company gained prominence in the 1990s, having excelled in crafting premium military surplus garments for a range of streetwear labels. It's no wonder why BRENTS is considered as the "the godfather of streetwear manufacturing."
While working at Stüssy's New York store in 1993, James Jebbia connected with the owner of the manufacturer, Stephen Brents, to produce apparel for his fledgling Supreme label. Grailed recently sat down with Stephen to discuss BRENTS' relationship with Supreme, working with Jebbia, and the story behind the archival pieces that are available for purchase.
Check out the key excerpts below and then head over to Grailed's official website to learn more.
How did your business intertwine with the then-fledgling Supreme?
Stephen's first conversation with James was at the Stussy Store in SoHo. That was in 1993. James was running the Stussy SoHo Shop and launching Supreme. We actually went in to Stussy looking to do business with them. We needed more volume, [the] business [cycle] ebbs and flows and we needed to fill in some holes. James and Stephen hit it off. He appreciated the look, feel, fabric and construction. He talked about Supreme and that he would like to make some of the items we showed him. (We did end up making a denim western snap shirts for Stussy too).

So on a "day-to-day" perspective? What was it like to work with Jebbia and Supreme? Any standout successes or mishaps?
It was intense. Deadlines. Supreme has always worked the same model. On the day the item was scheduled to hit we had to make sure we made our deliveries on time and it was in their warehouse. The conversations with James were always lively and challenging. He was totally hands on and electric.

The process was [rigorous]. Supreme submitted the style [they wanted to produce] along with a sample, or picked a style from our library or current line. We'd make a sample with their label and packaging and submit it for approval. If necessary, we'd make whatever corrections or adjustments requested, and resubmit as a "preproduction" sample. Finally, we'd send TOP (top of production samples) off the sewing floor to Supreme and if anything was off kilter we'd correct it. I met with James many times in NYC and in Vegas at various shows. We talked on the phone almost daily. James did not come to our factory.
Once we made 10,000 sweat shirts that did not spec out, they were too short after wash. We had to remake those. That was a tough one. A tense moment. When Supreme requested a specific item we had the option to accept or reject it. Therefore, we did not make samples or spend time in product development on something that was out our wheelhouse.

Can you give us a little context on the pieces you've decided to release? I assume these are from Brents' own production archive.
The samples are from Brents archives. When Brents made samples for Supreme they'd keep one for reference and Supreme was not charged for the Brents reference sample. Brents owns them and, in many instances, the items are duplicates of Brents' models.