Watch Kevin Hart Host 'SNL' With Shaq Impressions, Contentious Monologue and More
"Look at you! Tall body with little arms, you look like the letter F came to life."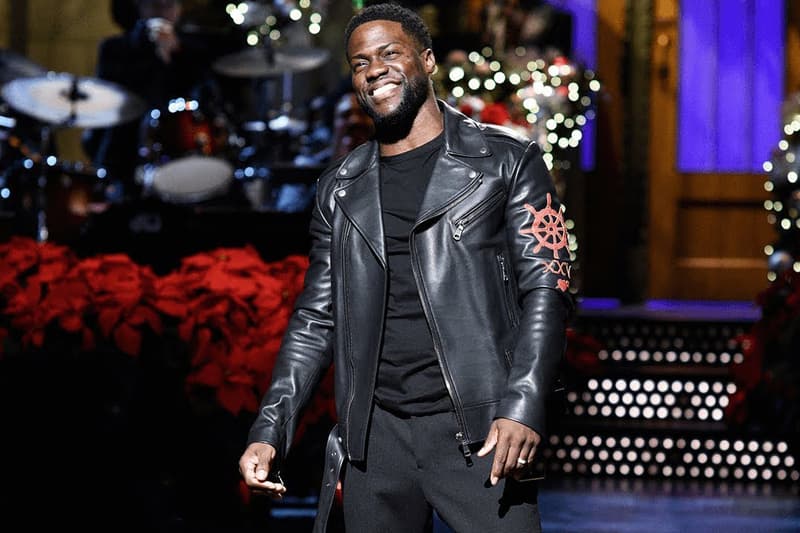 Last night, Kevin Hart hosted Saturday Night Live, starting with a somewhat controversial monologue, followed by a number of average skits. For his opening dialogue, the comedian chose parenting as his subject matter. He specifically jokes about not wanting his third child and the challenges of caring for two-year-olds. As though breaking a cardinal rule, the internet didn't take well to Hart's mom jokes, calling his routine outdated and sexist.
One of Hart's best moments includes his impressions of Shaq in a spoof of TNT's Inside the NBA pregame show. In an amusingly deep voice, Hart impersonates Shaq uttering pointless stream dialogue, while Charles Barkley, played by Kenan Thompson, served endless riffs about Shaq's scatterbrained cadence. The two become involved in a one-on-one near the end of the skit, where Hart stands up to catch a basketball, revealing a set of stilts — used to mock Shaq's height, wherein Thompson hilariously points out Hart resembles the letter "F."
The "Captain Shadow and Cardinal" parody produced a few chuckles with obvious odes to Batman and Robin, such as Captain Shadow's "Shadowmobile." While returning from a crime-fighting adventure, Captain Shadow (Hart) and his sidekick Cardinal (Chris Redd) are pulled over by a cop for speeding. Before you know it, Captain Shadow is being strip searched, thanks to Cardinal's loose mouth compounding the situation.
Watch the Shaq impression above and see the remaining skits below. For more Shaq laughs, watch him try the "One Chip Challenge."