Official Dragon Ball Cafe & Diner Opens in Japan
It's only around for a limited time.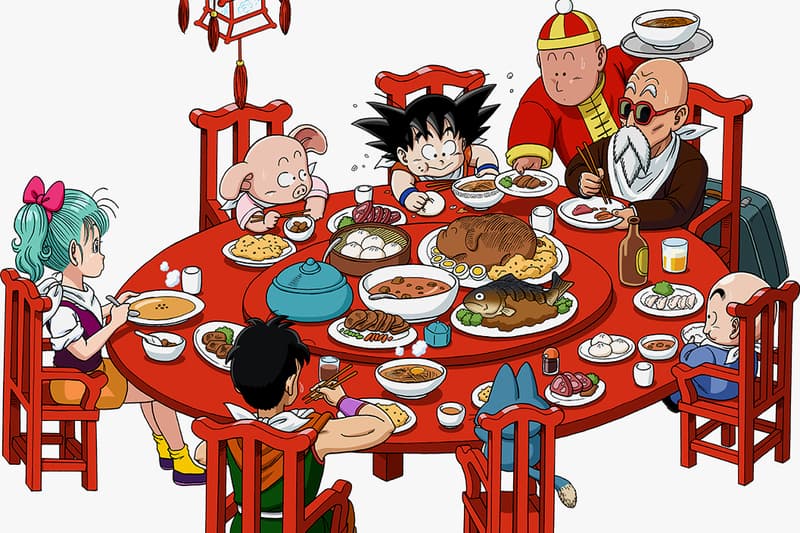 The official Dragon Ball Cafe & Diner recently opened in Osaka, Japan. The eatery serves Dragon Ball-themed menu goods, all the while showcasing beautiful related artwork, alongside special merch for customers to buy.
Chinese restaurant Tokokuro has been converted into the Dragon Ball Cafe & Diner for a limited time only. This is hardly the first Dragon Ball-related restaurant to debut in Japan, but this one, along with its exclusive merch and food, will only be around until January 31. Check out a few dishes below and share your thoughts in the comments.
ドラゴンボールカフェ行った!!高級中華店で焦ったけどおいしすぎた?
また食べたい、、、 pic.twitter.com/pulDlyEj4k

— urama (@RockHtt) December 11, 2017
ドラゴンボールカフェ&ダイナーに行ってきました(´∀`)
水墨画風?のイラスト素敵!
メニューも楽しい✧٩(ˊωˋ*)و✧

白うさちゃんの「やると思っていました」写真(。 >艸<)クスクス pic.twitter.com/JXXa1btqen

— まり (@GcfCVpURA3ve5Gj) December 10, 2017
【12/8 大阪ドラゴンボールカフェ&ダイナー ショップ】
おはようございます!
本日も11:30より、ドラゴンボールカフェ&ダイナー期間限定ショップ、開店です!皆さまのご来店をお待ちしております☆ pic.twitter.com/DFDwfG6Wet

— (公式)ドラゴンボール カフェ&ダイナー (@DBCafe_Diner) December 8, 2017