A Look at the BAPE, UNDEFEATED & ASSC 'Gran Turismo' Cars
Featuring the Mercedes-AMG GT S, Porsche 911 GT3 RS & McLaren 650S.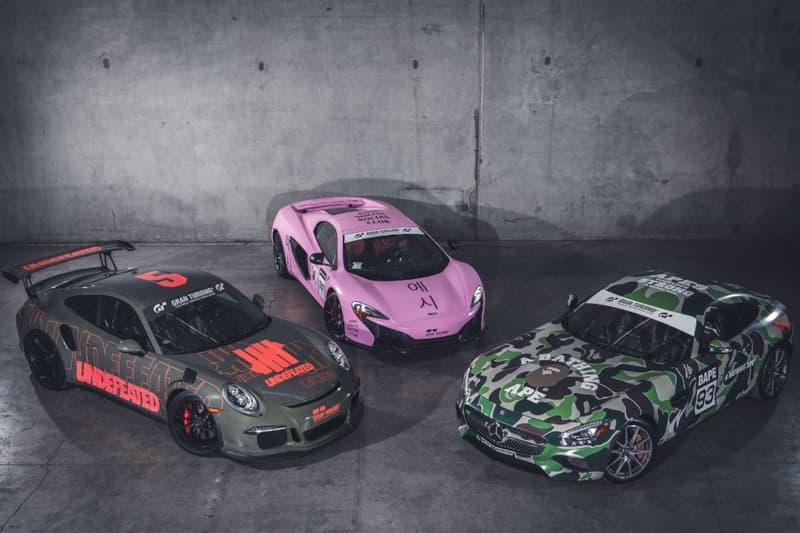 1 of 16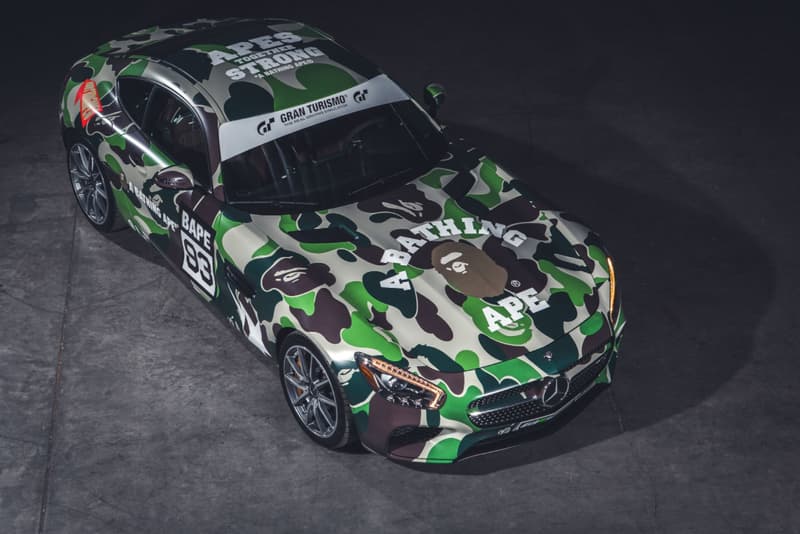 2 of 16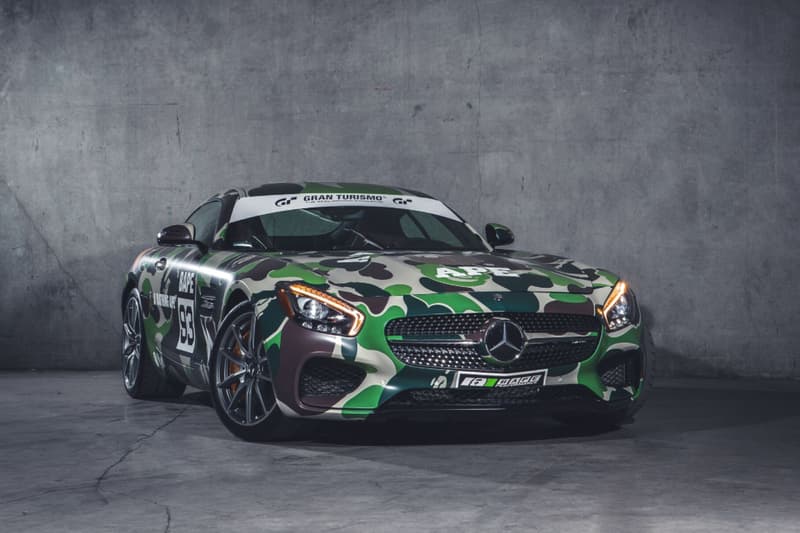 3 of 16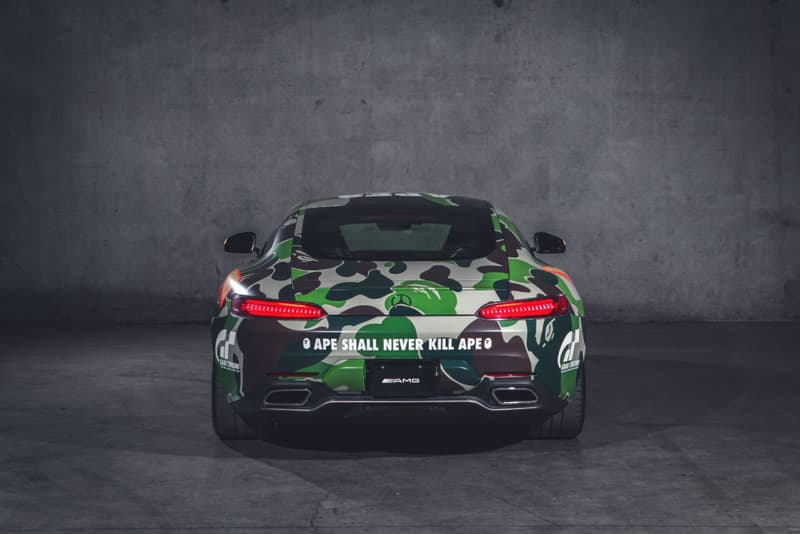 4 of 16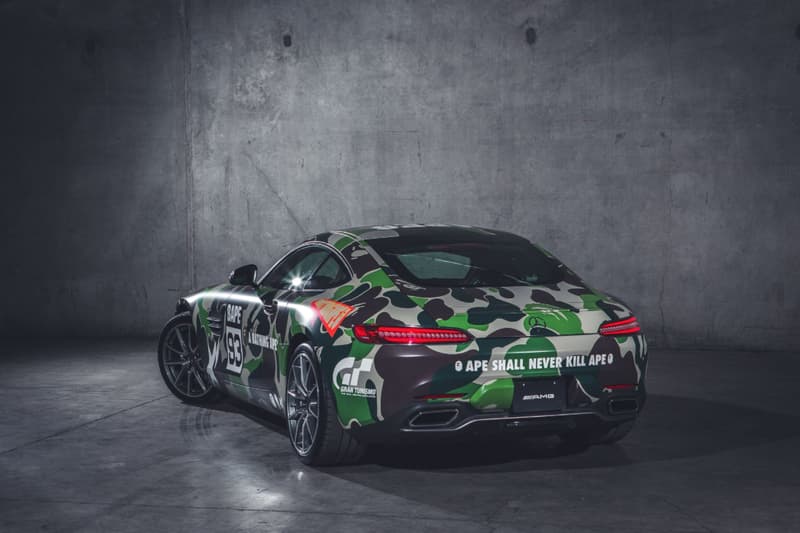 5 of 16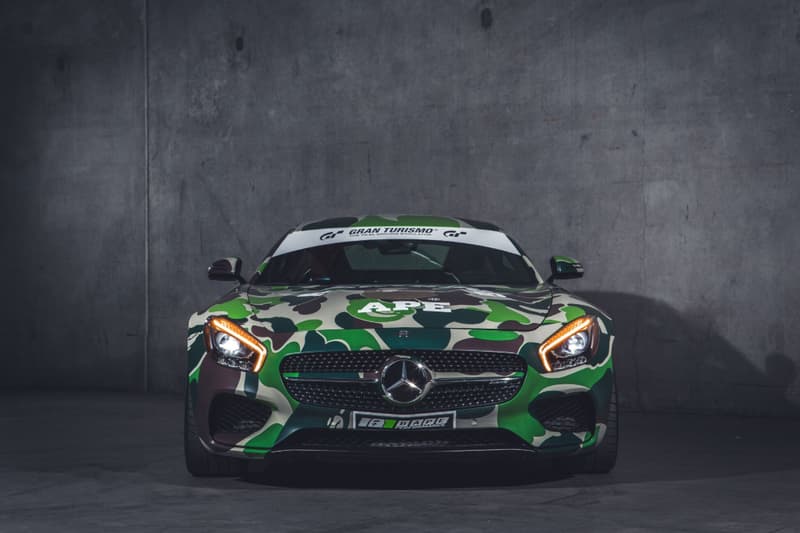 6 of 16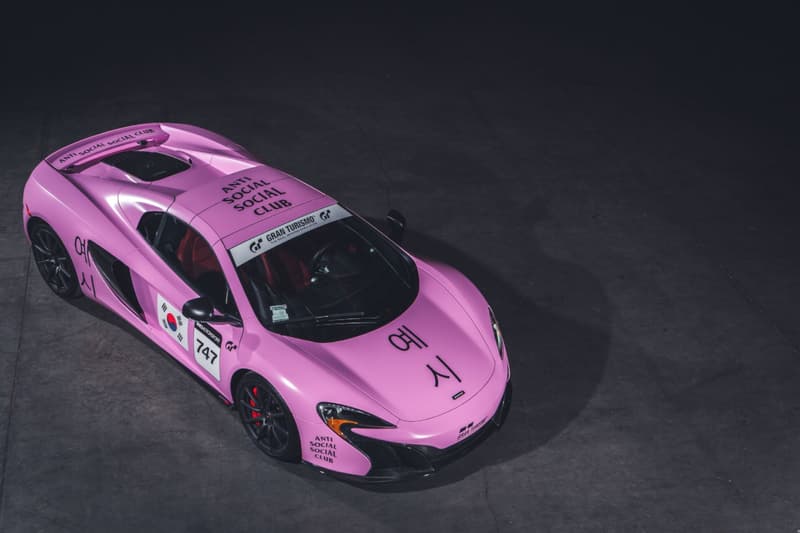 7 of 16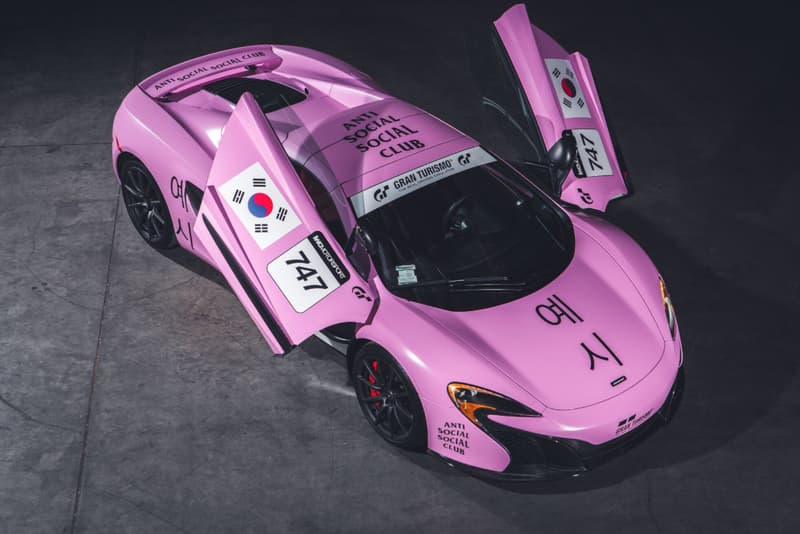 8 of 16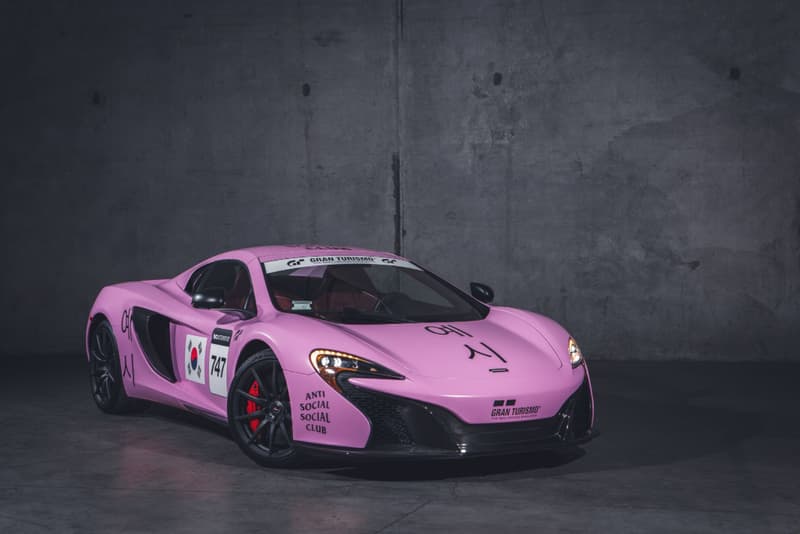 9 of 16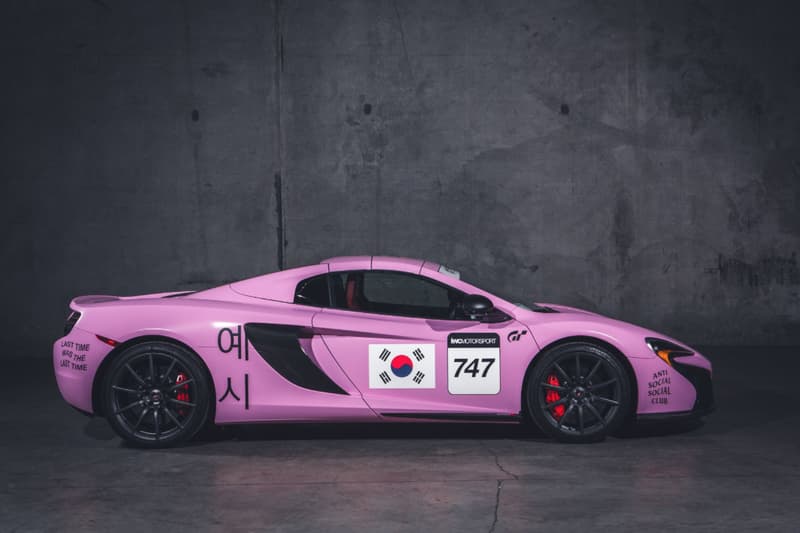 10 of 16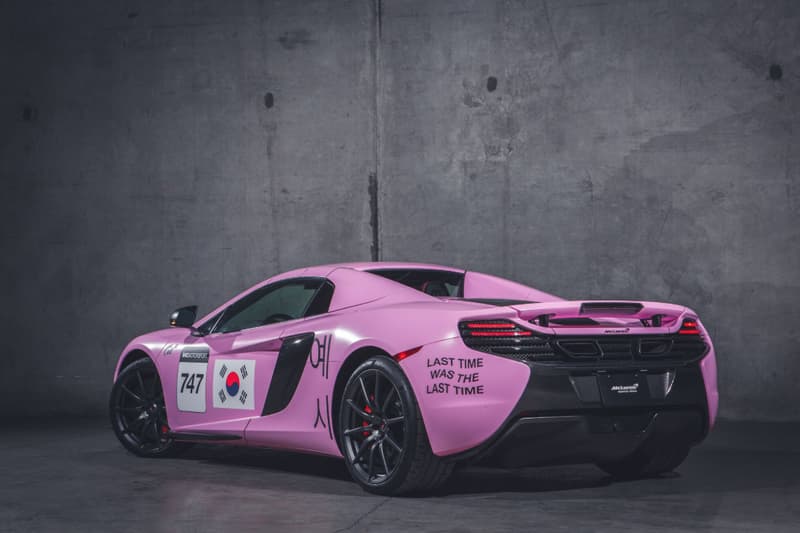 11 of 16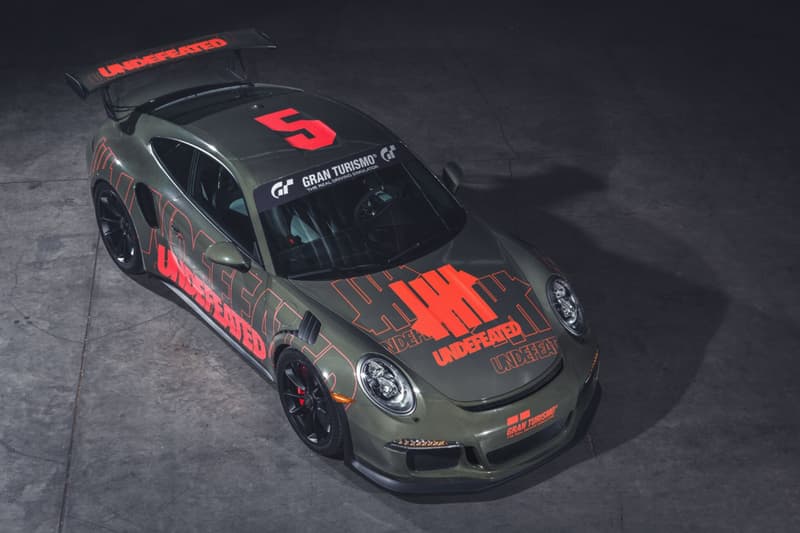 12 of 16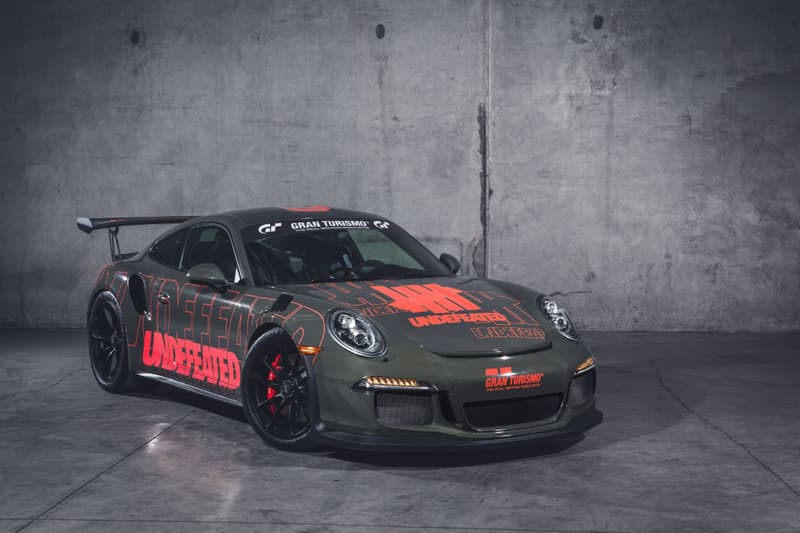 13 of 16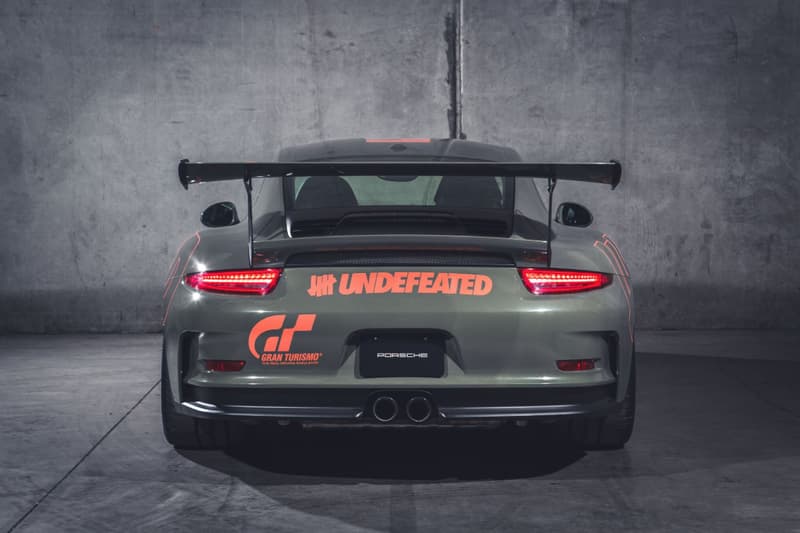 14 of 16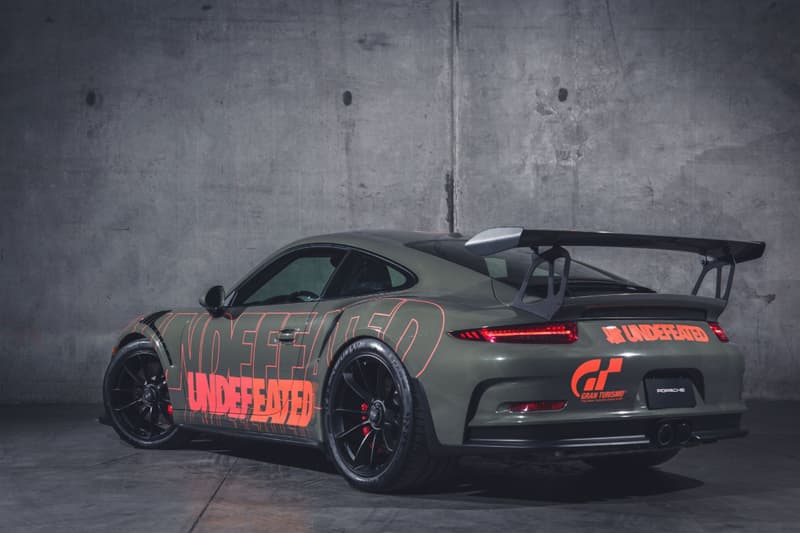 15 of 16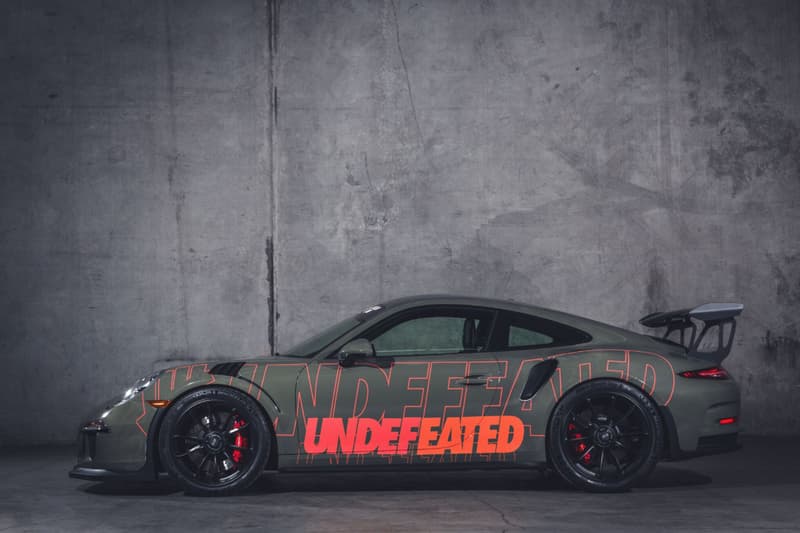 16 of 16
After the full Gran Turismo collaboration with BAPE, UNDEFEATED and Anti Social Social Club surfaced yesterday, we now get a look at the main attraction: the decked out supercars.
Each label injects its own flair onto the Gran Turismo cars, which will be available in game along with in person at the PSX event this weekend at the Anaheim Convention Cente. BAPE takes on the Mercedes-AMG GT S, adding its signature ABC 1ST CAMO on the vehicle's exterior and a large "A Bathing Ape" motif and Ape head logo on the hood. UNDEFEATED's Porsche 911 GT3 RS takes on a military-inspired olive tone for which the brand is known for. Finally, Anti Social Social Club coats the McLaren 650S in its distinctive pink hue with the South Korean flag and "예시" (which is phonetically pronounced "yesi") placed on the doors.
Take a look at the supercars above. The BAPE, UNDEFEATED and ASSC Gran Turismo collaborations will also be available at the event on December 9.
PlayStation Experience 2017
Anaheim Convention Center, Anaheim, CA
Saturday, December 9, 2017, 10:00 a.m-10:00 p.m.
Sunday, December 10, 2017, 10:00 a.m–6:00 p.m.