Trizz & G Perico's "The Backstreet" Is West Coast Rap at Its Darkest
Sinister street rap re-imagined as a real-life horror movie.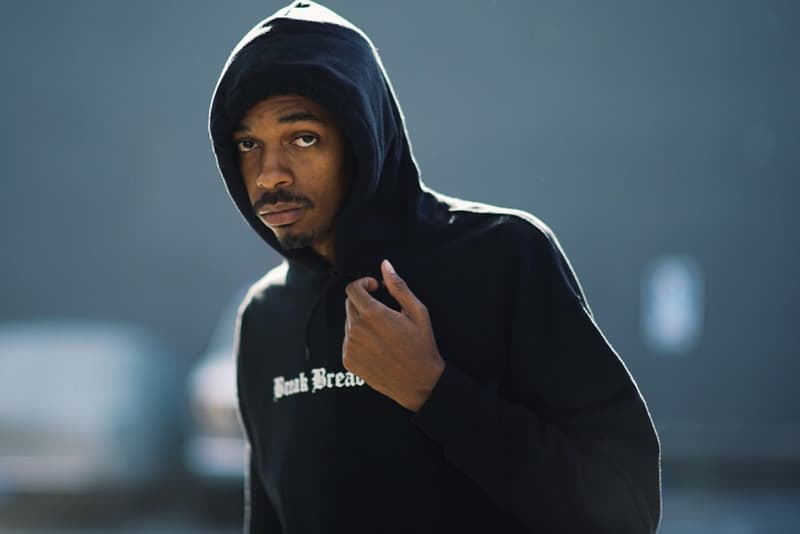 Birthed by the horrorcore underground and guided by Brotha Lynch Hung, Trizz came into his own by progressing beyond gore-obsessed narratives and mixing the grimiest aspects of authentic California street-rap with a penchant for storytelling that comes from an all-too-real place. The old adage of "nothing good happens after midnight" is at the core of his musical approach, and he's here to deliver the self-described sound of "street horror;" he's the spiritual successor to the X-Raideds, MC Eihts, South Central Cartels, Spice-1s and Celly Cels.
Raised by an upbringing that counts the Inland Empire's San Bernardino County area — Fontana to be exact — and Los Angeles as home, Trizz aims to deliver the most well-rounded representation of his sound and style with a new studio album known as Ashes N Dust. Taking its name from the "smell" of the alleyways and pitch-black streets that serve as the setting for its doom-and-gloom tales, Ashes N Dust is billed as its creator's take on a "horror flick" that turns both the streets and the suburbs into devil's playgrounds. As he explains in one of the LP's songs, "Satan has the rhythm."
To introduce listeners to the plague to come, Trizz enlists fast-rising South Central champion and cult-favorite G Perico for the menacing "The Backstreet." For their collaboration, the two join together as predators in a modern world full of prey; they're riding around in black jeeps with all-black uniforms as camouflage, they're pulling up on you quicker than you can hit "delete" on empty Twitter threats, and the escape routes are already planned out. Even if the police sirens and flashing lights are close behind, they're throwing caution to the night-winds. "I did a lot of crazy sh*t for free," raps G Perico.
Regarding his reasoning for using his G Perico collaboration as his album's major single, Trizz looks at it like the ideal introduction to his project's mission statement. "He (G Perico) got the Jheri curl, he got a low rider, he's so west coasted out; that's my style, just mixed with the hardcore lyrical content," Trizz explains. "Bringing him to my album gave it the extra flavor I needed and validated it as some modern west coast sh*t."
"My album is a street horror flick on tape," Trizz adds. "G Perico comes from the street, I come from the suburbs; talk about your "backstreet," tell them how you get down around your area and I'll talk about the way I get down around my area. It was us coming together and the backstreet is a symbolization of our way of living in our town."
You can expect the rest of the album to fall in line with the themes of today's release, as well as pushing it deeper without any sort of celebratory, over-the-top glorification. "It's gangsta sh*t, and I make it seem horrific because that's what it is. I document what I see: what I talk about is not fake. What I'm saying is not fabricated, but I'm also a storyteller."
Produced by AC3 Beats, "The Backstreet" is available for streaming below. Interested listeners can expect Ashes N Dust to arrive on December 15.