Ronaldinho Covers the 12th Issue of 'MUNDIAL'
One of football's most colorful personalities and talented players.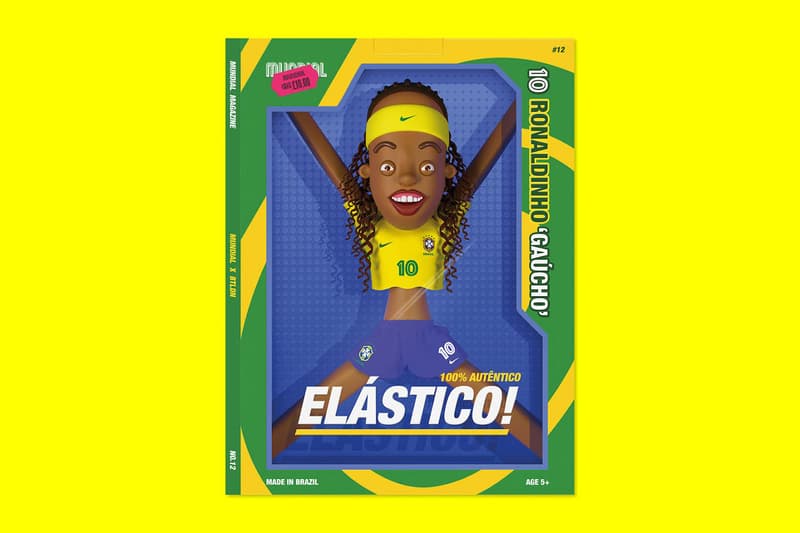 For the latest edition of MUNDIAL, the publication has enlisted international football superstar Ronaldinho as the cover star for its 12th issue.
Billed as a player who embodies the "ethos" of MUNDIAL, Ronaldinho has become a fan-favorite for his vibrant personality and astounding talents on the field. One of the most colorful players in football, the 37-year-old has accumulated enough accolades for several teams of professional athletes. For his MUNDIAL feature, Ronaldinho opens up about his defining moments, whether they were positive or negative. Also, along for the ride: Nike's Global VP of Football Footwear, Max Blau, who is apparently a massive Ronaldinho fan.
Along with Ronaldinho, the new issue also explores Colombia's '80s Narco Derbies, Didier Drogba's legacy, grime's relationship with football, and "loads" of interesting, unique photography.
You can take a look at the cover for MUNDIAL's 12th edition above, and pre-order your own copy online. At the start of this year, Ronaldinho penned a "letter to his younger self" for The Players' Tribune.