Nike Nearly Didn't Make the Huarache at All
It only made it into stores because of a protocol-ignoring product manager.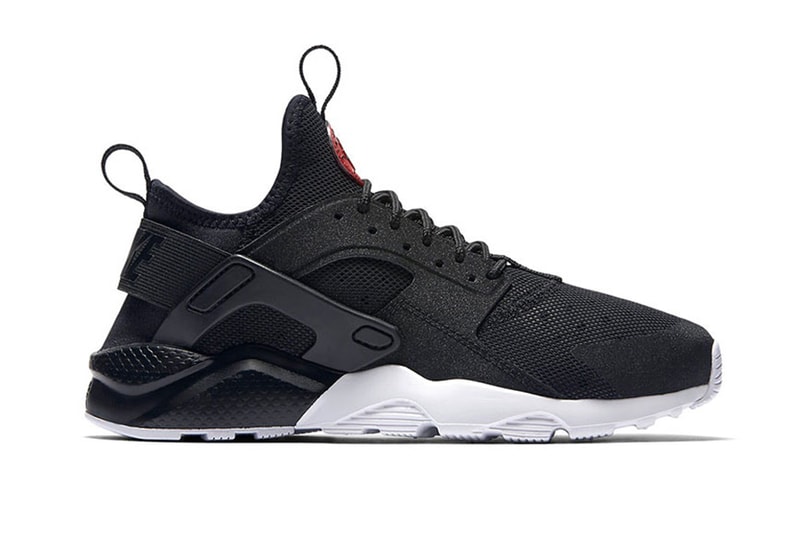 Tinker Hatfield has revealed that the ever-divisive Huarache was close to never being made at all. In a new book – Sneakers by Howie Kahn, Alex French and Rodrigo Corral — Hatfield tells the full story of the best-selling shoe from inspiration, which came to him while water skiing, to the present day.
He later went on to note that, while people thought the shoe was "nuts," he pushed forward with it. It was only when no one placed orders that he decided to give up on it. That's when product manager Tom Hartge stepped in:
"But one of our product managers actually thought it was awesome, and without proper authorization, he signed an order to build five thousand pairs even though there were no orders. He stuck his neck way out there. He saw what I saw. And he took those five thousand pairs to the New York Marathon, not a place you typically went to sell shoes, and he sold them all in like three days at the exhibition hall right there near Times Square. Word got out. They went like hotcakes. In a month, we went from zero orders to orders for half a million pairs."
Now the shoe is Nike's bestselling shoe, with Hatfield noting that "this past fiscal year, we will have sold over four million pairs, we're planning to sell a similar number this coming year. It's our number one shoe and at one point it had zero orders."
We recently spoke to Hatfield himself, and he expanded on how the Huarache's resurgence surprised the designer.