Kim Kardashian Has Apparently Been Wearing YEEZY SEASON 6 Clothing in Public All Along
She wore 9 outfits in one day.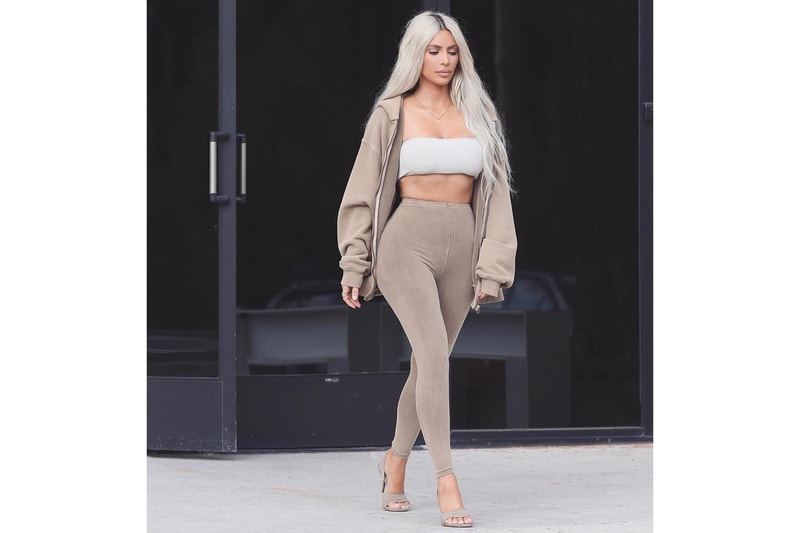 If you've happened to come across paparazzi images of Kim Kardashian West as of late, it's a good chance that you've also unknowingly already seen some previews of clothing for the upcoming YEEZY SEASON 6. YEEZY news purveyors YEEZY MAFIA confirms that a number of the outfits worn by Kardashian are actual samples for next year's release.
For one, we've all spotted Kim K. rocking the new Mud Rat 500 kicks which we all can safely assume will be part of the YEEZY SEASON 6 footwear range. Seen on Kim recently are sweats, tanks, hoodies, skirts, and a hooded shearling jacket. All also have the streamlined color palette West is known for and SEASON 6 will look to have dust blues, blacks, greys and light tans.
Another strong evidence of Kim's recent clothes actually being YEEZY SEASON 6 is that, in one day, Kardashian herself wore nine different outfits in an all too familiar YEEZY aesthetic. But perhaps the strongest evidence is her recent Instagram upload where she simply captions her outfit as "YEEZY."
Take a look at all her outfits below and let us know about your excitement for YEEZY SEASON 6.