Architect's Latest Project Takes Inspiration From Children's Drawings
Based on the stereotypical depiction of a house.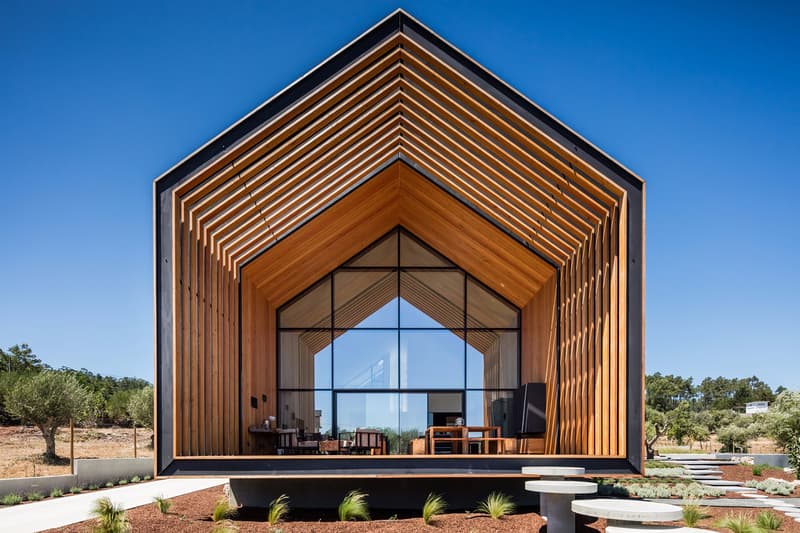 1 of 6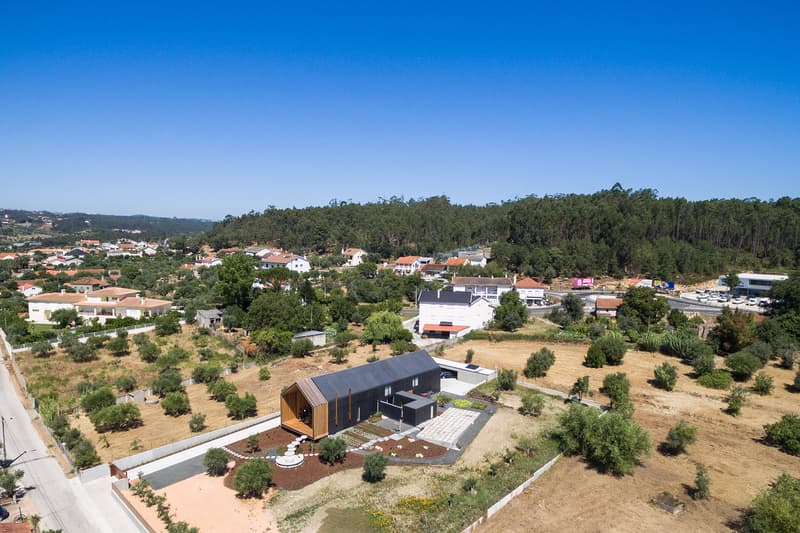 2 of 6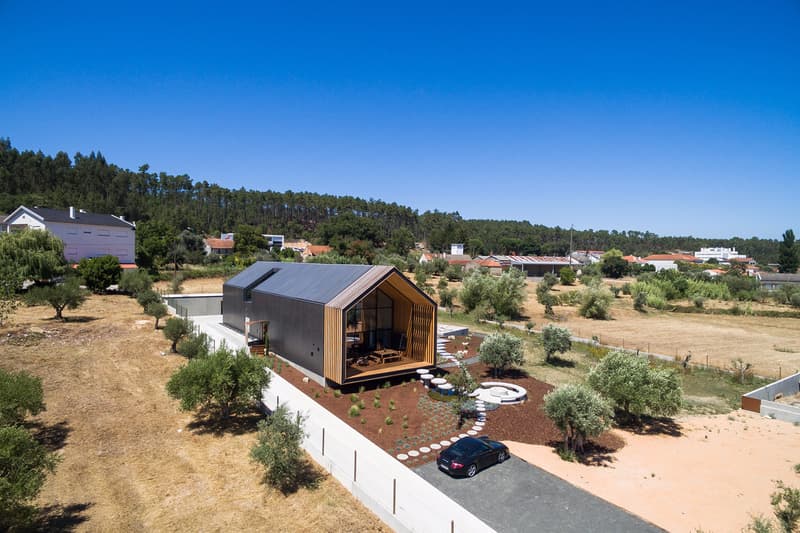 3 of 6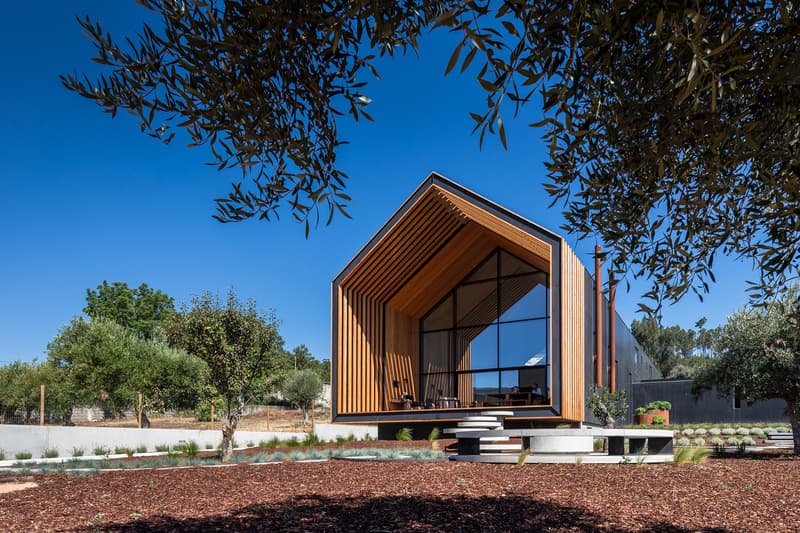 4 of 6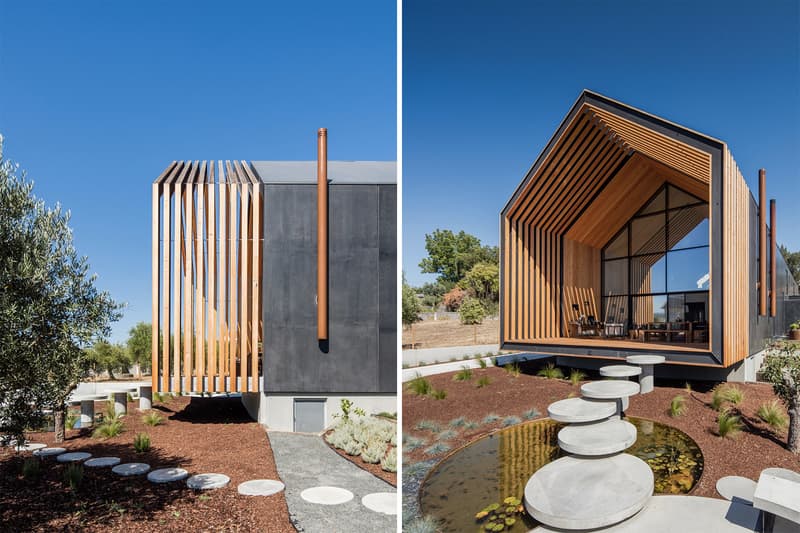 5 of 6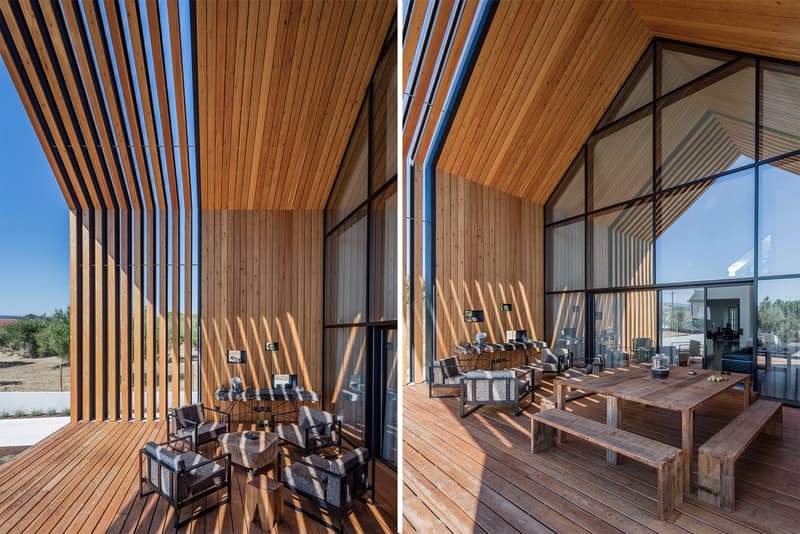 6 of 6
For its latest project, Portuguese architecture form Filipe Saraiva Arquitectos has taken inspiration from the childlike idea of a house's shape. Coming in a pentagonal shape, the rural house is a long structure which features a raised terrace at one end and a four-car garage at the other.
Explaining the idea behind the building, the owners pointed to the common view of a house: "When we ask a child, anywhere in the world to draw a house, all of them invariably present us with a simplistic representation consisting of five lines, a rectangle and two squares. The pentagon composed by five lines represents the walls and the roof. The rectangle is meant to represent the door and the squares, the windows."
In terms of materials, the majority of the house is finished with black concrete panels which run along its body. The concrete also features on the house's interior, with sparse white alls and polished concrete flooring around a large open plan living area. After you've taken a look around the house, check out more stunning architecture including Saskatoon's Remai Modern gallery.