Eminem's 'Revival' May Have a New Release Date
Earlier than anticipated.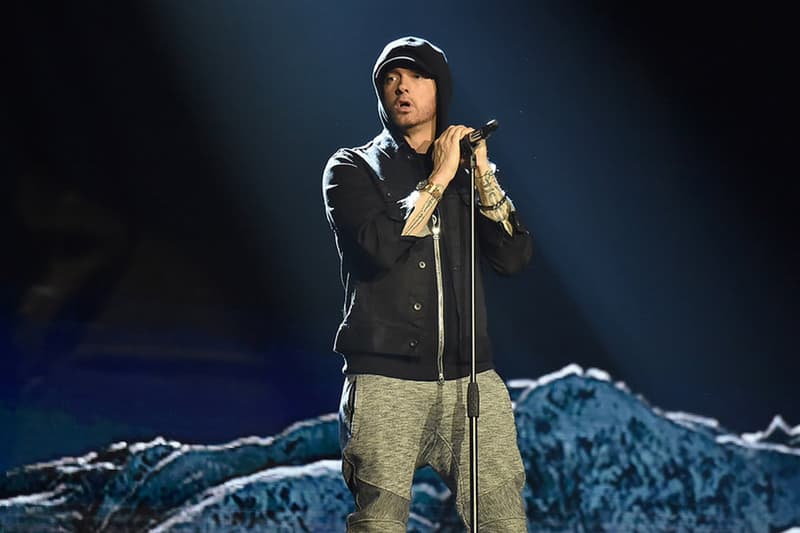 It looks like Eminem's forthcoming album Revival is dropping in December. According to HITS Daily Double, Universal Music Group has moved around release schedules in order to prioritize projects from the label's biggest stars. Because of the rearrangement, Em's album is now apparently getting a new release date.
UMG allegedly had artists Chris Stapleton and Luke Bryan drop their albums on December 1 and December 8. Now, it looks like U2's album is dropping on December 1 and Eminem's will be released on December 8. Currently, neither UMG nor Interscope have made statements to officially confirm this.
A few weeks ago, Eminem released his Beyonce-assisted single, "Walk on Water." Soon after, Eminem performed the song twice — once at the 2017 MTV EMAs and another on Saturday Night Live with Skylar Grey.