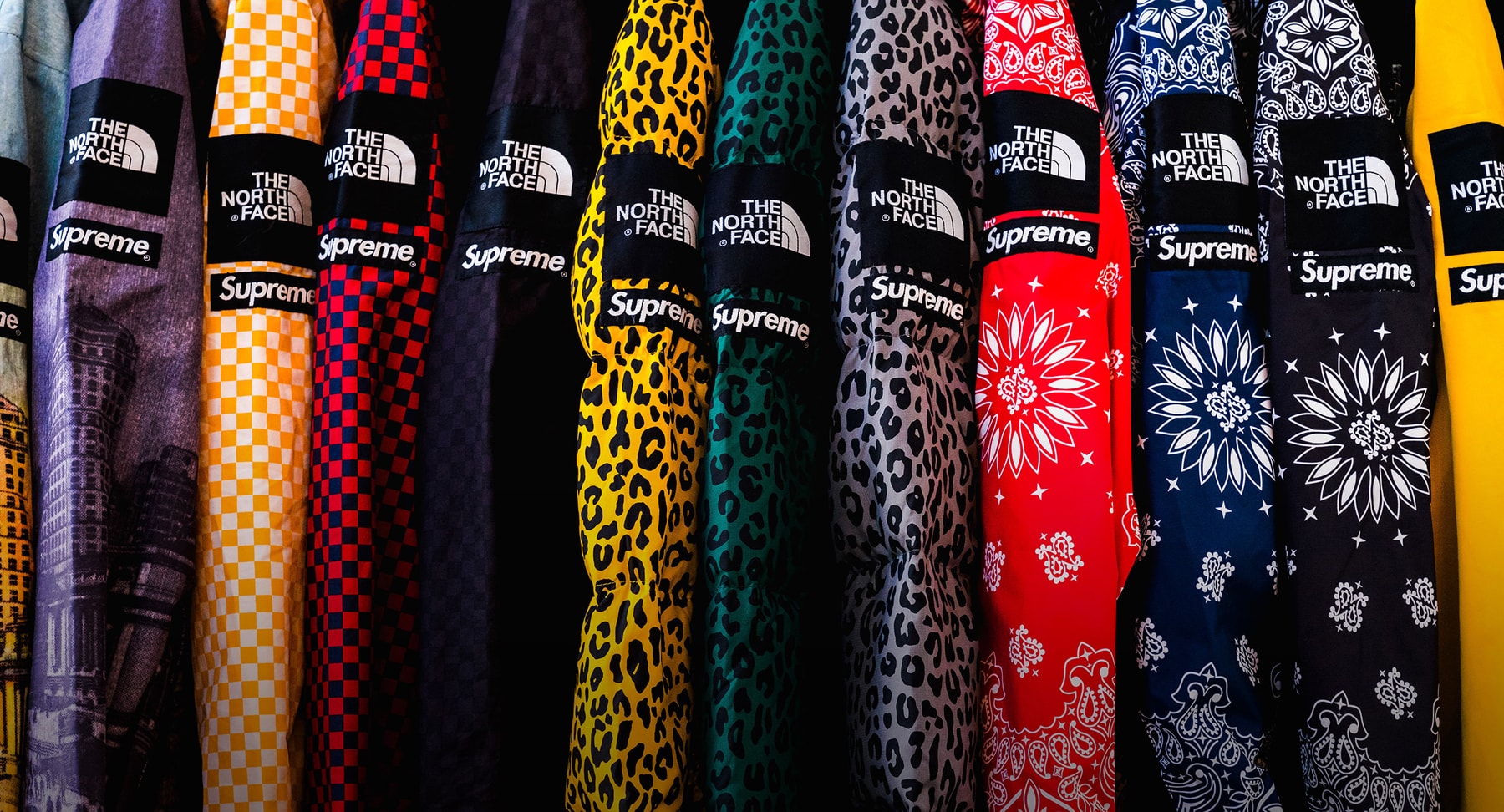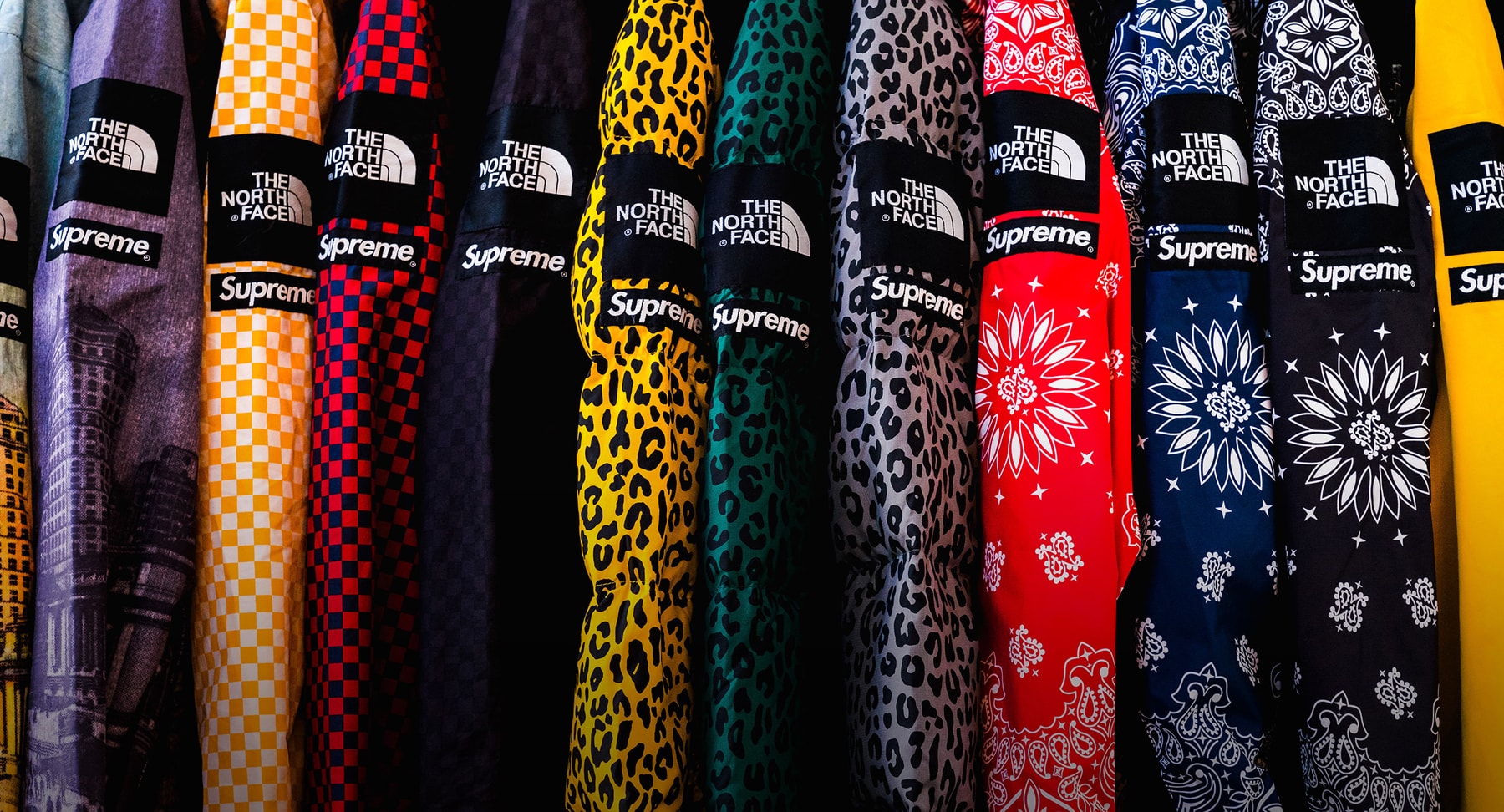 The North Face's Former VP of Global Creative Talks Supreme, CDG and More
The expectation is not will it sell out, but how fast will it sell out.
In 2007, now legendary New York-based streetwear label Supreme teamed up with California-based The North Face for a fall/winter collection, a partnership that would continue two times a year for a decade and still remain strong. Not only did the partnership launch Supreme to another level — the Supreme x TNF collabs draw serious lines outside Supreme shops on drop days — but it would also open up The North Face to streetwear and the idea that functional equipment could also be worn with an urban style. While Supreme continued to do what it does best, churning out weekly drops and collabs that are instantly sold out, The North Face has evolved from a strictly functional outdoor brand with niche collectors into one that recognizes it is very much a street brand as well. During his time as TNF's Vice President of Global Creative, Peter Valles flew under the radar and worked with some of streetwear's biggest names including Supreme, COMME des GARÇONS, sacai, Vans Vault and mastermind.
Valles, a Fashion Institute of Technology (FIT) graduate and native New Yorker has spent his entire post-collegiate life in the fashion industry. He was hired straight out of school to work at J.Crew where he quickly learned that it wasn't for him, so he quit and went to do illustration for a skate shop. He would later join FILA where he learned to design technical product before spending 10 years at Nike on ACG, which he fondly calls "the university." At Nike he worked with Apple and other major brands which opened his eyes and helped him look at design differently. Peter would also work at Red Bull and helm his own agency for a stint before being asked to join The North Face. While spending time on the West Coast, he got into mountain biking and the outdoors and changed career paths to focus on performance and outdoor brands where form and function matter every second. "If it messes up on you, you can die. Attention in design is super cool; designing cool shit to wear, designing a purposeful utility tool. But sitting somewhere in the middle is a different emotional tool, beautiful and being able to save a life at the same time," Valles said.
ACG was the stepchild at Nike so we could do what nobody else was allowed to do. 'Outdoor' at Nike meant making the coolest shit you could make.
This middle ground that Valles describes is what gave birth to the Urban Collection from The North Face. Drawing inspiration from the Summit Series, the collection features products like the CRYOS jackets that push TNF Icons. "We take expedition pieces like the Mcmurdo and ask ourselves what if we make it a bomber, add urban fabric, etc." An experimental can-do attitude started for Peter back at Nike's ACG division. "ACG was the stepchild at Nike so we could do what nobody else was allowed to do. It was outdoor goods but 'outdoor' at Nike meant making the coolest shit you could make because outerwear at the time wasn't that big."
Making cool stuff while pushing style and performance would come easily for him at Red Bull and eventually at The North Face too. He elaborates saying, "Categories at The North Face allowed for pushing style and performance seamlessly; there used to be one outdoor look and one way of doing it, now it's very saturated and the look is "expected." But the paradigms that you can break is much more than five years ago, lines are starting to blur even within consumers."
While the blurring of the lines between style and performance have become way more transparent as of late, its roots can be traced back to Supreme's collaborative efforts with TNF starting back in the fall/winter collection of 2007. Elevating Icons like The North Face Summit Series jackets, Expedition pullovers, Denali fleeces, Mountain Parkas, Nuptses, Venture Parkas and backpacks/equipment for street-ready looks, Supreme surprisingly made TNF's job easier. "My favorite collab was the Fall/Winter 2016 collection," says Valles. He then adds that Supreme is actually the collab they have the least interaction with; "It's the collab with the least interaction, we look at everything and we give them feedback but most of the feedback is us telling them maybe they should look at this Icon because it might have a different point of inspiration. But we definitely embrace the fact that they're super tight to street culture and know who they're talking to. We're not gonna fake the funk and say that we want you to do this or we would like you to do this."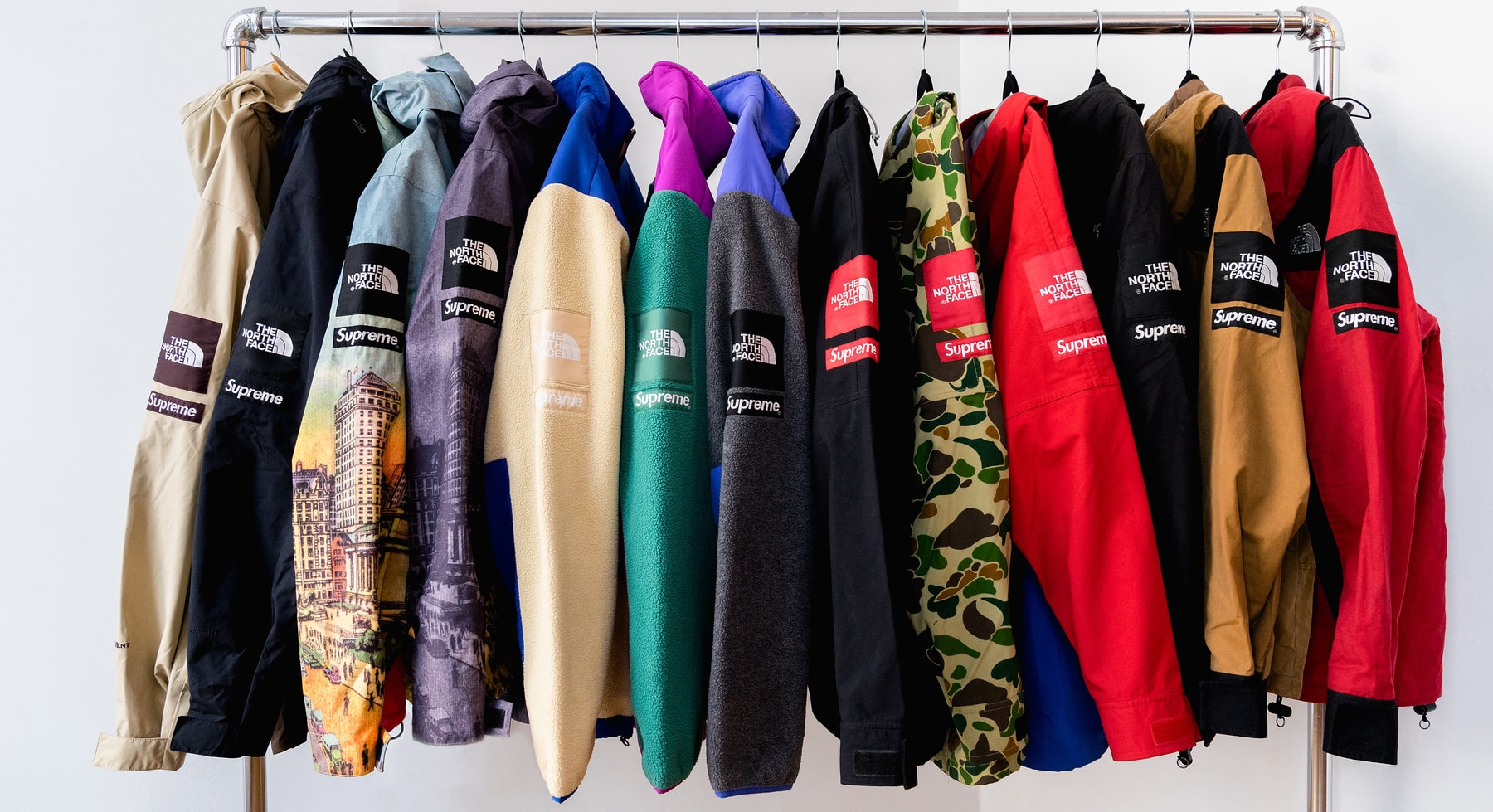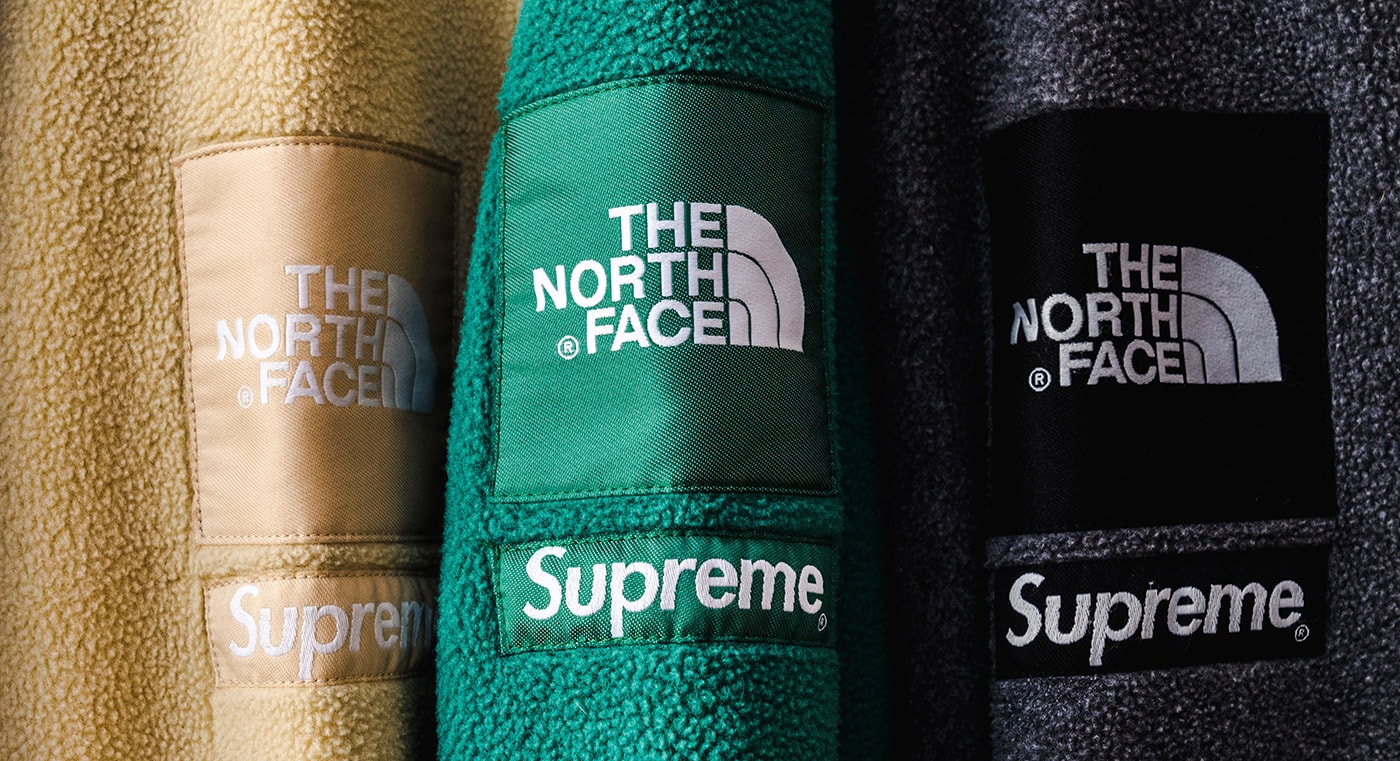 Part of sweating it is being able to limit how much you put out there. It's a cultural artifact.
Mutual understanding between the two brands and knowing what each excels at is why the partnership has survived for a decade and continues to grow. "Internally, it's the one collab we respect the most from a design standpoint because of what they've done," said Valles. It's also one of his favorites, along with CDG for the same reason. Looking at Junya Watanabe's latest offering in collaboration with TNF is a clear indication of the trust and vision that both have in each other. The Icons Deconstructed jackets made from recycled TNF bags pushes the boundaries of what collaboration and fashion can accomplish with an open mind and complete trust. "They know the consumer so well that the expectation of the looks is not will it sell out but how fast will it sell out." Partnering with CDG allowed not only Valles to grow but also The North Face as a brand: "COMME des GARÇONS opened the doors to the future of lifestyle for our brands, we realized there isn't just one thing it should be, so we found something experimental and new within our brand. We put it out there for people whether they love it or hate it. We can do that and do it super well."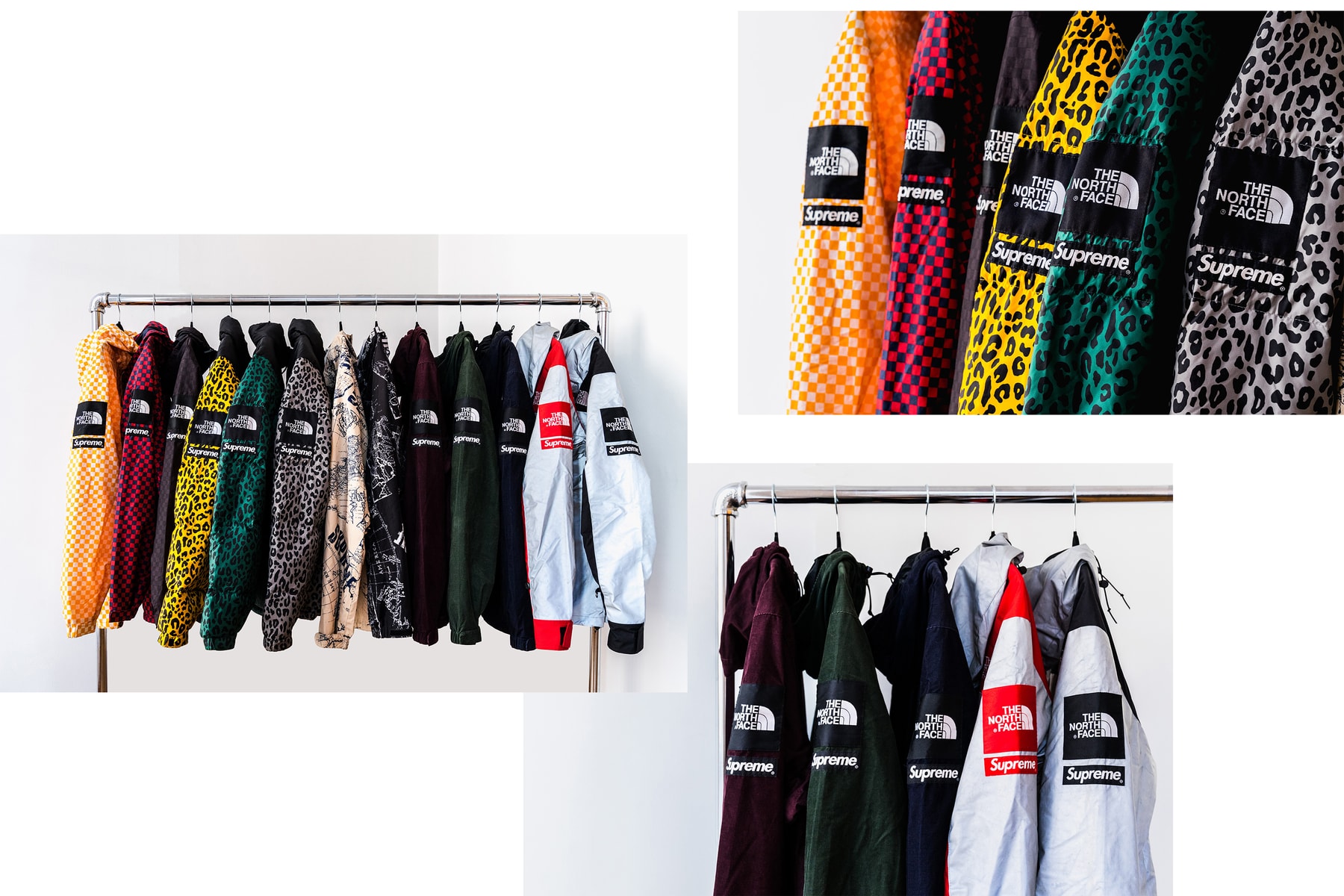 An example of TNF's experimentation is its highly coveted PURPLE LABEL line. Separate from the U.S. market, the Japanese market falls under the same creative unit but has its own distinctive and more premium look, that's why it'll remain there — "Part of sweating it is being able to limit how much you put out there. It's a cultural artifact, because of its small quantities it's crafted at a higher level. People treat it that way and people talk about it that way," Valles says.
People have also been talking, clamoring and still seeking out the Supreme x Louis Vuitton collaboration ever since its debut back in January on the runway at Paris Fashion Week. As someone who's been in the industry for a long period of time, Valles shared his take on the announcement (at the time of this interview, the collaboration had not released yet).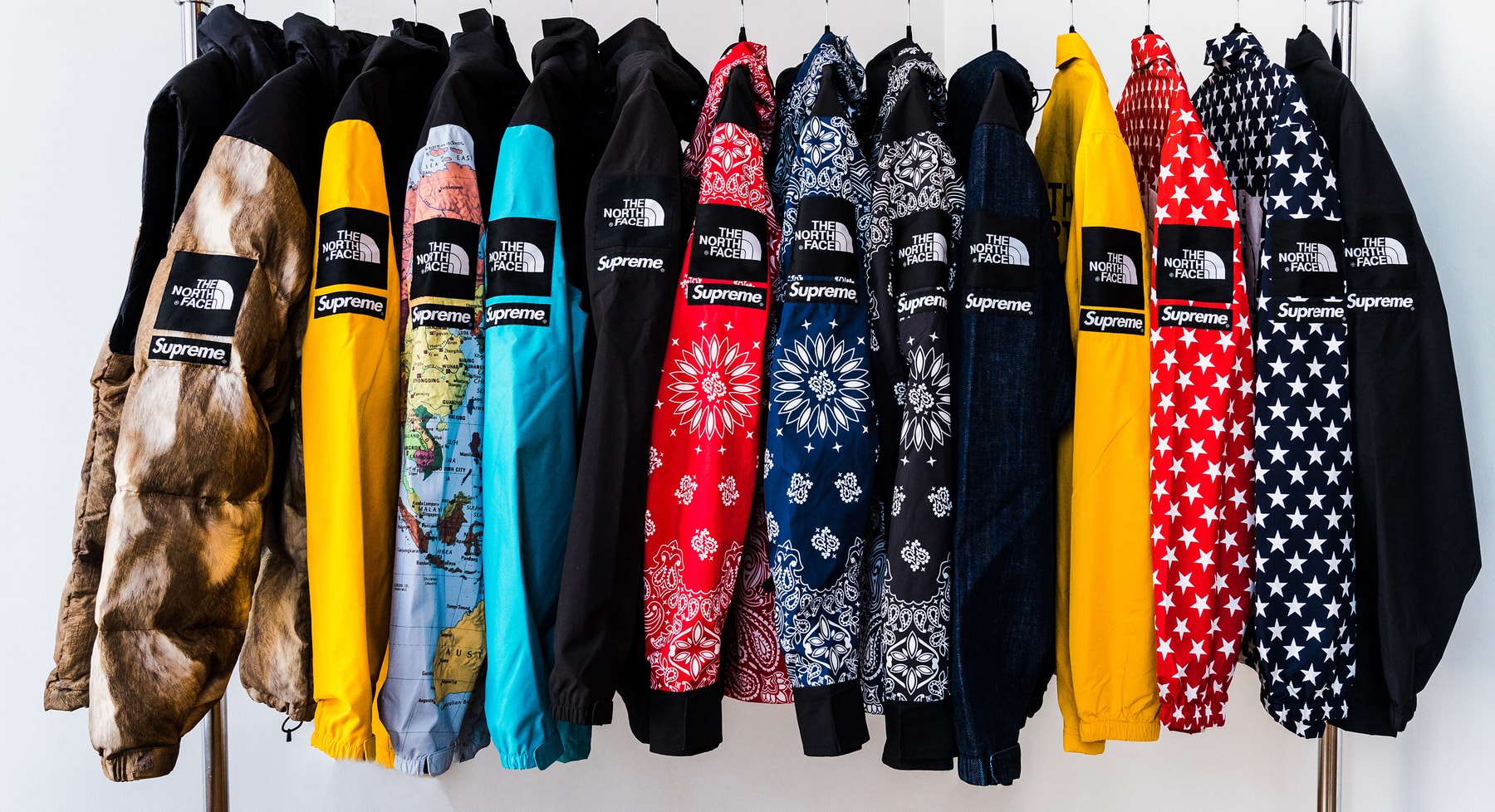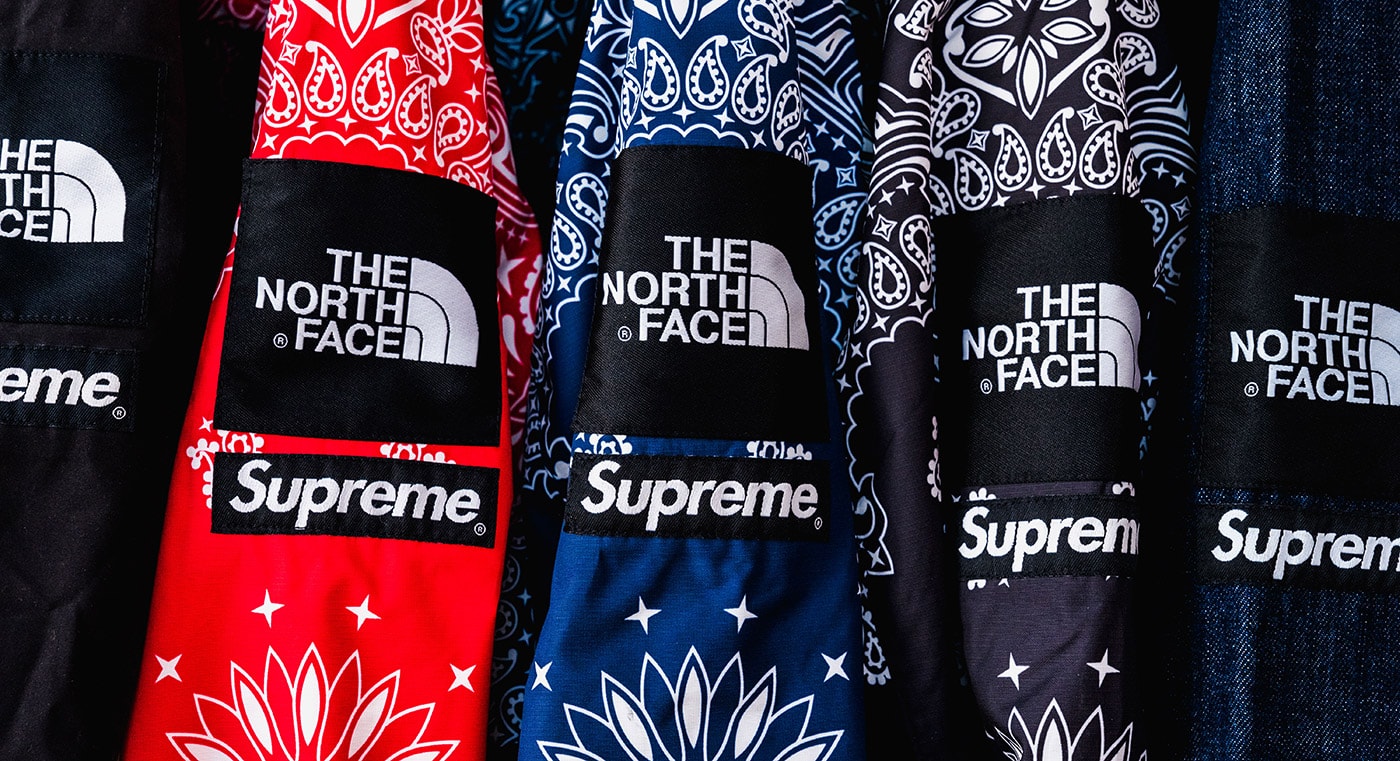 "In the industry, we always knew that was real, Supreme x Louis Vuitton could someday happen. We needed it to happen for other people to go 'Is it OK?' In design, it's our job to break the boundaries, it was the first time something like that happened publicly where everyone had a take. It was so extreme that everything in between is game on" he said.
Valles also cited CDG x TNF as a good example for the blending of streetwear and high fashion. "It's a good example of expecting one thing and then talking to Junya and the vision made us think about what lifestyle could mean to us in a whole different way." For Junya Watanabe, the whole idea of the collaboration is "mashing up the retro and the street side." There was a heavy focus on the equipment for this reason, where he took warranty products to create new ones that still have a story behind them. It's premium '90s streetwear that leans left a little and will be worked on for the next couple of seasons.
The future for The North Face is bright with Peter Valles leading the charge and with in-house technology and collaborations lined up. We can expect adaptive tech from the brand in the next four to five years in ways we haven't seen before.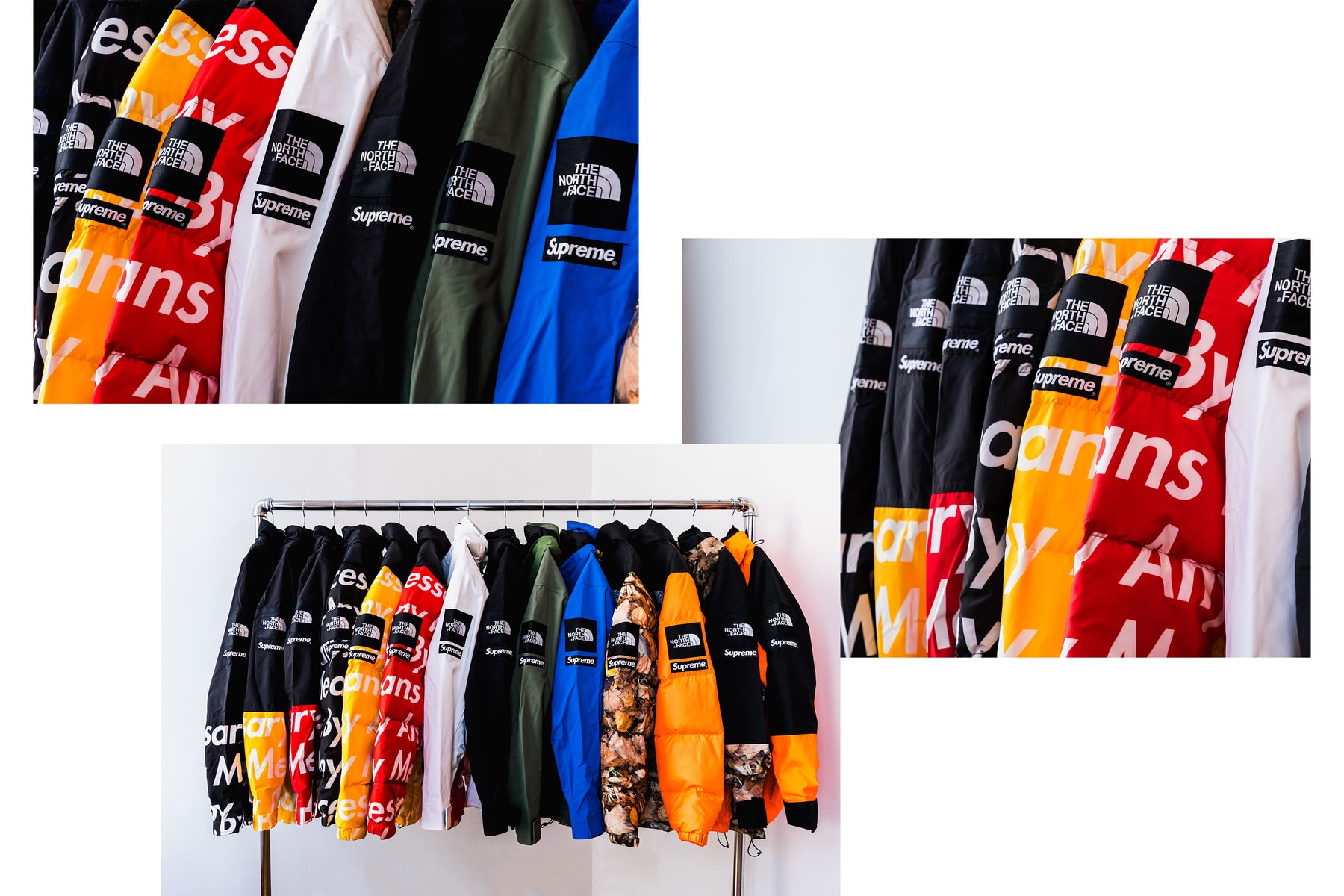 We picked a few zones as a brand and we said this is where the future is. Based on performance, warmth and being lightweight, there's a bunch of tech that's adaptive. In the past tech did one thing — keep you warm, keep you dry — now all the tech is coming together and becoming one, simultaneously the garments adapt with you. We're also testing a lot of stuff in the wearable space.
All this is exciting news for The North Face fans, Supreme fans, COMME des GARÇONS fans and those who enjoy not only the function but also the form — no longer is design for just the streets or just the outdoors but for every scenario and every audience.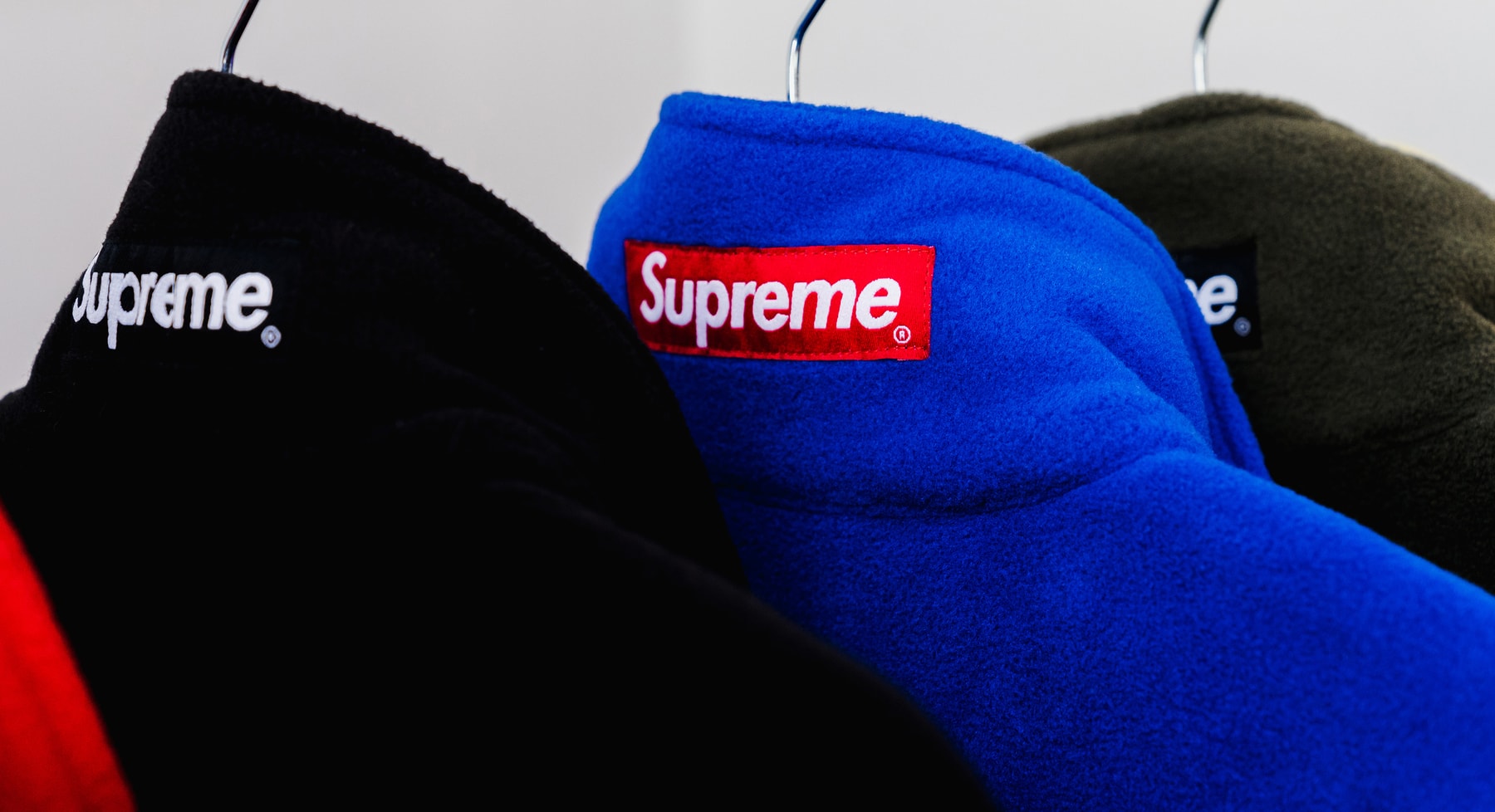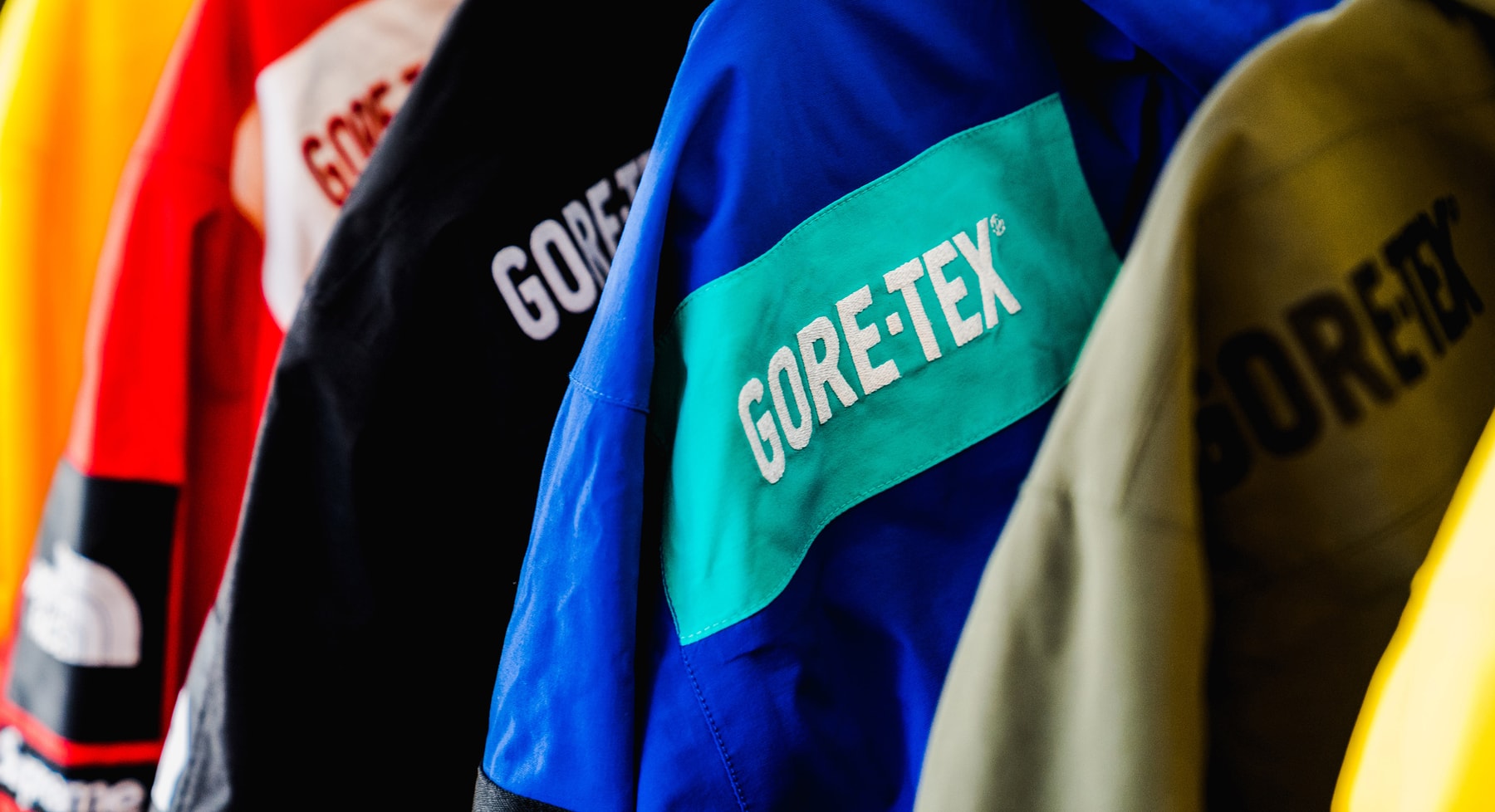 (Editor's note: At the time of publication, this article stated that Peter Valles currently served as VP of Creative at The North Face. This is incorrect; as of October, 2017, Peter Valles no longer serves this position at The North Face and the article has been amended to reflect as such.)