L'HOMME ROUGE Is the Swedish Brand Boycotting Minimalism
We catch up with the European winners of the Woolmark Prize.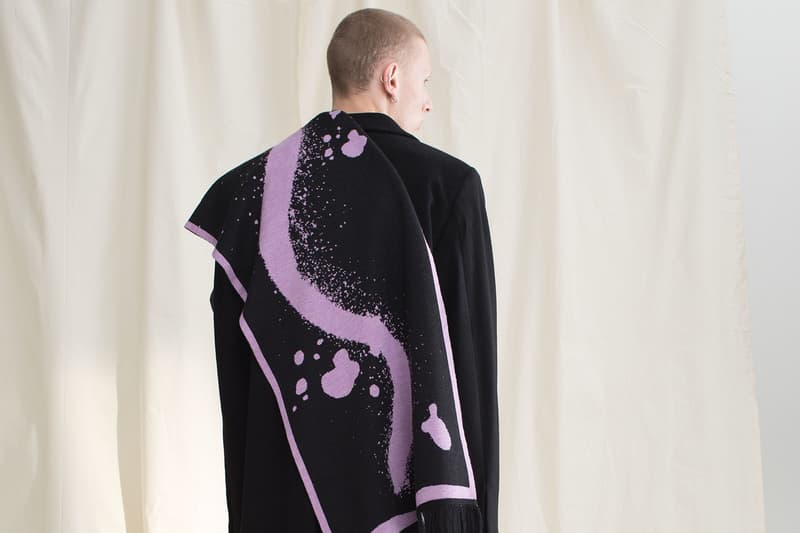 In describing and predicting trends, as with any art form, Fashion often relies on sweeping generalizations and established tropes. On preconceptions about places and their inherent style. Paris is chic, London is riotous and Scandanivian design is minimal. While the internet has helped homogenize style — and whether that's a good or bad thing is another discussion for another day — these generalizations have remained. So, when a brand rails against what it's supposed to be doing, people take notice. So it is with Sweden's L'HOMME ROUGE.
The brand first launched back in 2010, founded by brothers John-Ruben and Carl-Johan Holtback alongside Axel Trägårdh and Jonatan Härngren. "Me and my brother Carl-Johan were living and studying economics in Lund," explains John-Ruben. "This is where we met Axel. Jonatan, our designer, we met while doing a video project — he later started studying fashion design in Copenhagen and joined us after finishing his degree." Was there a common thread between all of them? "I think," John-Ruben begins, "we all shared that feeling of unfulfillment."
L'HOMME ROUGE thus began as a collective, swerving in and out of various disciplines. "One day we wanted to buy and remake old furniture, the next day we wanted to put odd objects in common spaces," says John-Ruben. "It was pure creativity and a lot of fun."
1 of 3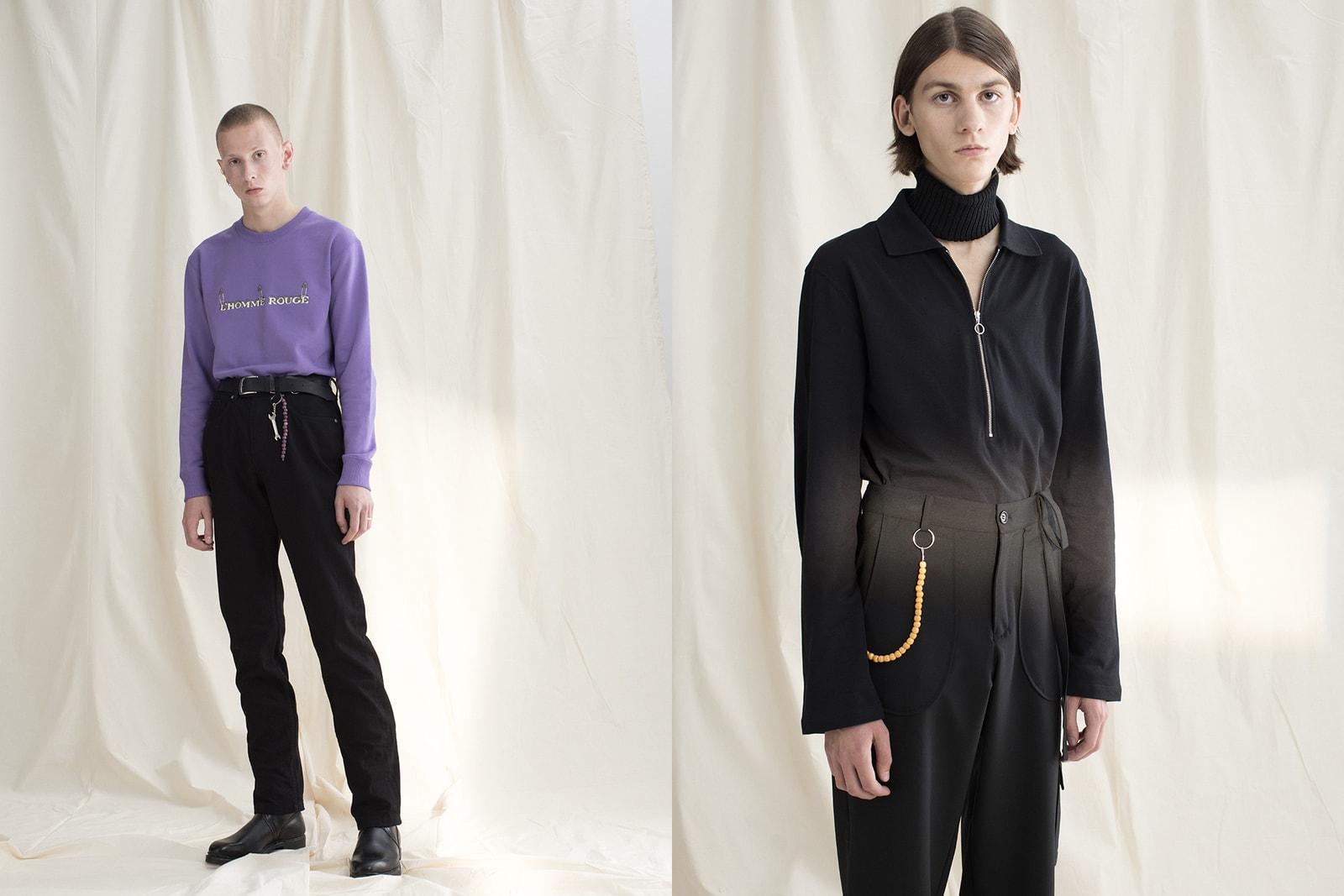 2 of 3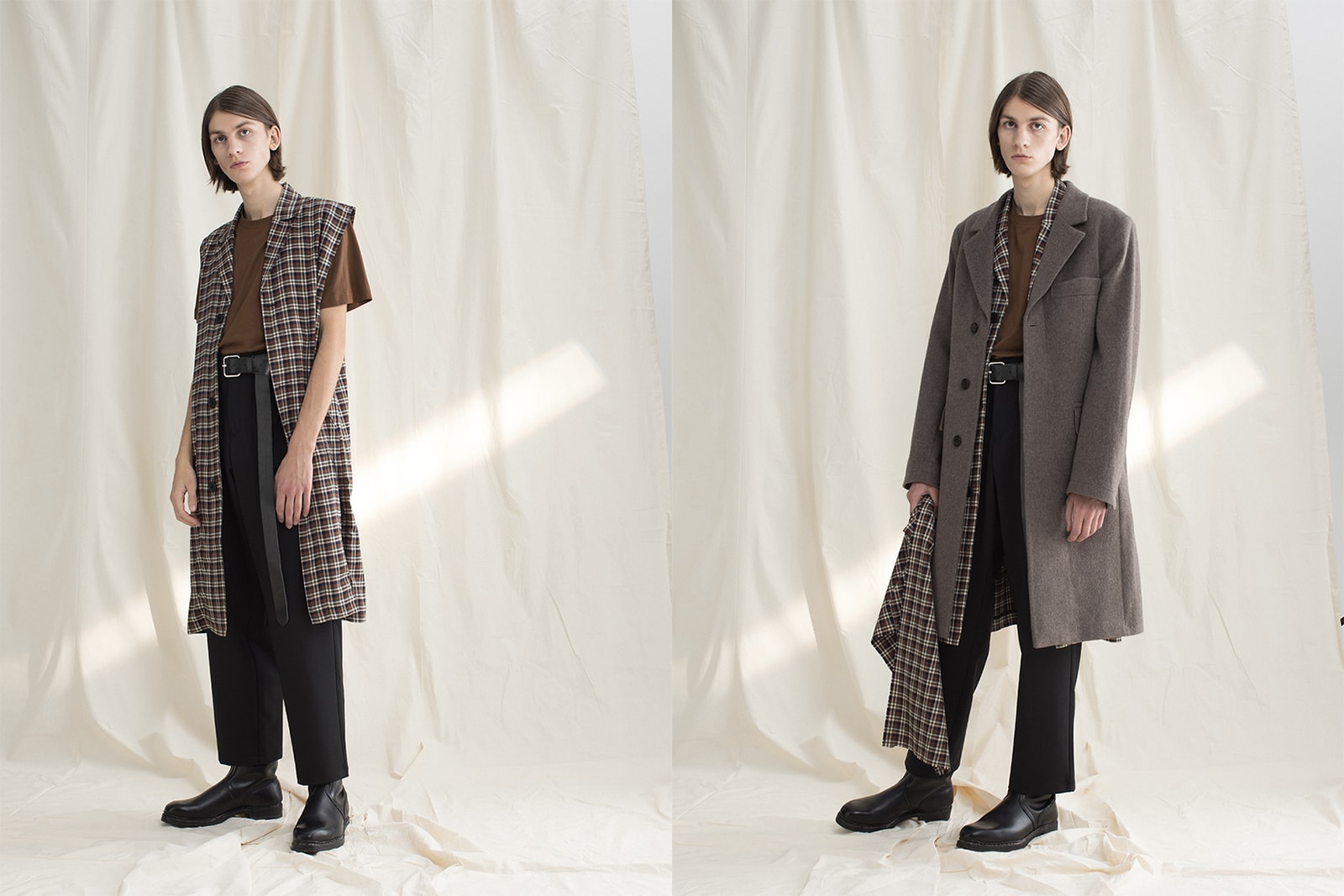 3 of 3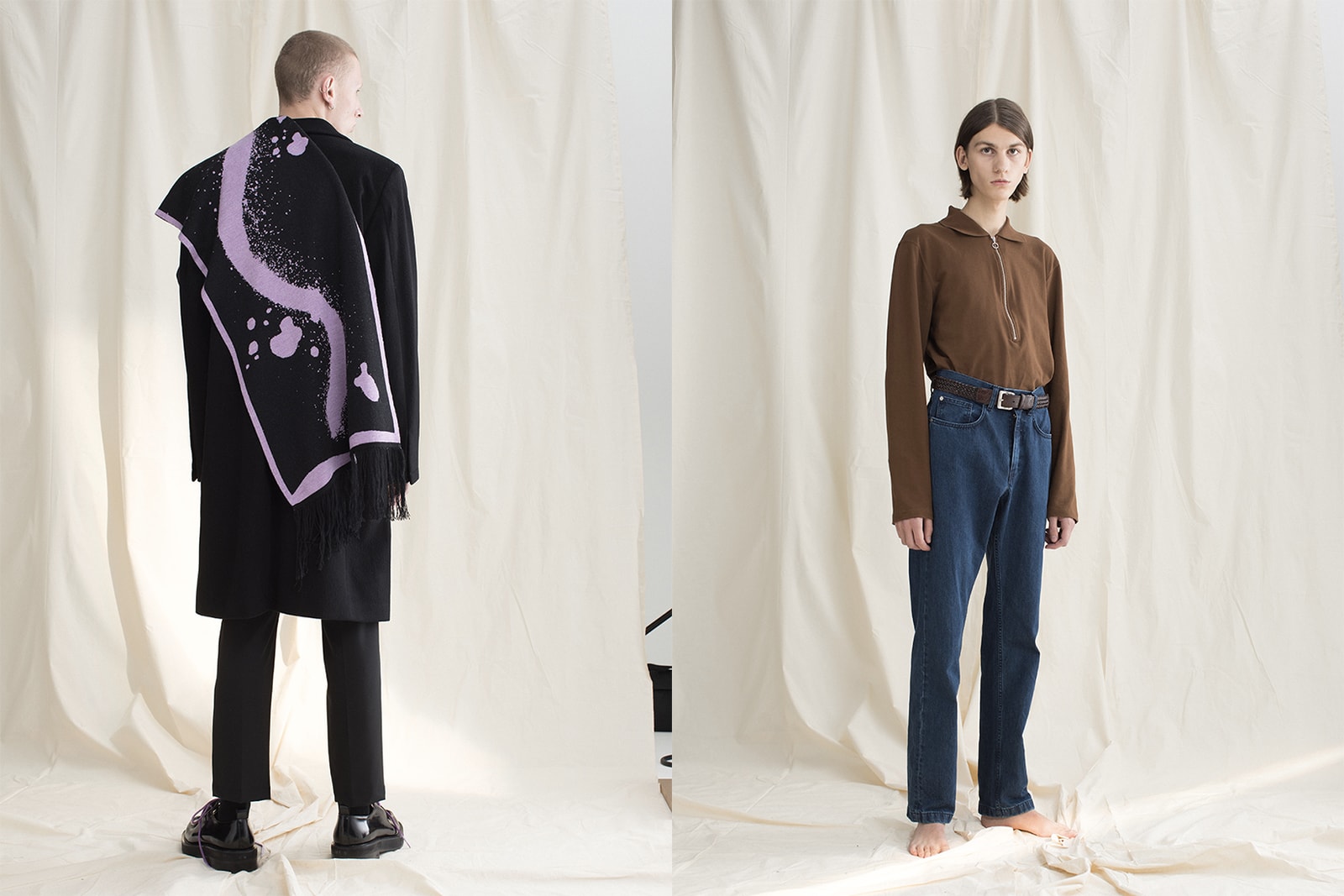 These early dalliances eventually led to something more. "We wanted to try to make an actual product, so we ended up making a knitted wool hat," Holtback explains. "After two months we sold more than 800 hats and, all of a sudden, we were an actual brand." L'HOMME ROUGE — dealing with its success — morphed into an accessories brand, with clothing coming nearly three years after the first release. And, from inauspicious beginnings of that initial release, came a collection big enough to need its own show.
L'HOMME ROUGE's first show made waves for its marketing method: fly posted campaign imagery, shot by Philip Messman, used close-ups of models and — more unusually — left only a slither of clothing visible. The show itself took place on the outskirts of Stockholm and showed both its Fall/Winter 2016 and Spring/Summer 2017 collections, with the two ranges named "Blind Dimensions" and "Garden Group" respectively. At the time, Vogue noted that "the quartet are quite serious and focused on telling deep, and somewhat esoteric, stories" — an attribute that holds consistent speaking to the label.
"This minimalism stuff is not making a difference to the scene."
"A strong background story is significant for us," says John-Ruben. "We conceptualize every collection in order to bring vividness and depth into every season. By doing this we also create a lot of space for ourselves to play with." Beyond this, Holtback is also driven by the desire to stand apart from the pack: "Nowadays," he begins, "it's important to create those unique experiences, this way of working is stimulating for both us and our customers." While the collection gained plaudits, perhaps the most important step in securing success for the brand came this year, with L'HOMME ROUGE picking up the prestigious  Woolmark Prize.
"Both the nomination and win have definitely helped us elevate the brand status," John-Ruben says. "This is the first time a Swedish menswear brand has been nominated to compete for the Woolmark prize, so that alone made people excited we were up there." The Woolmark Prize is one of the most prestigious awards out there — picked up previously by much-hyped brands such as Cottweiler — and is notable for still having the power to positively impact winning brands (surprisingly, a substantial cash prize tends to help). "These things are of great value and important for small and promising brands" John-Ruben stated.
1 of 3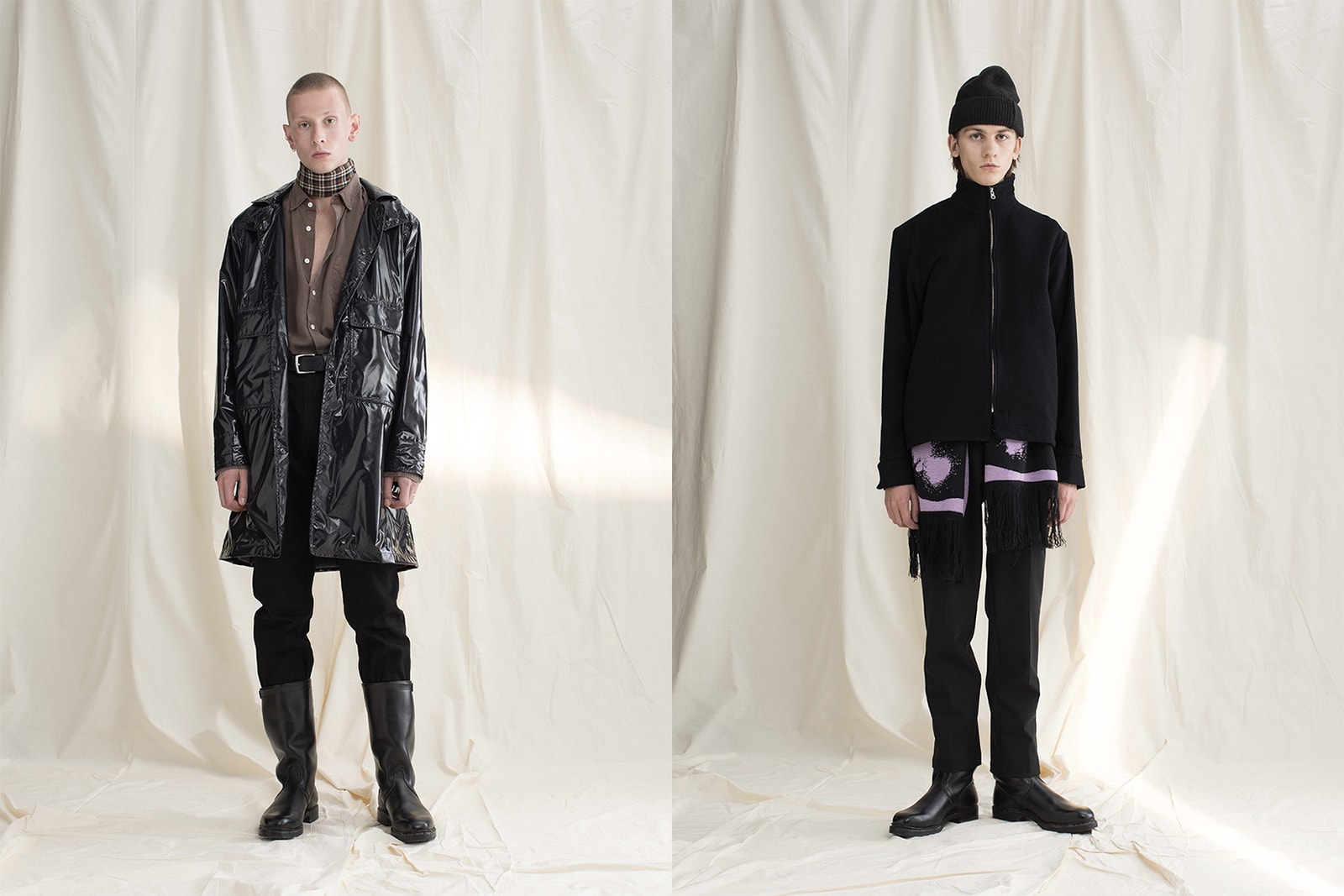 2 of 3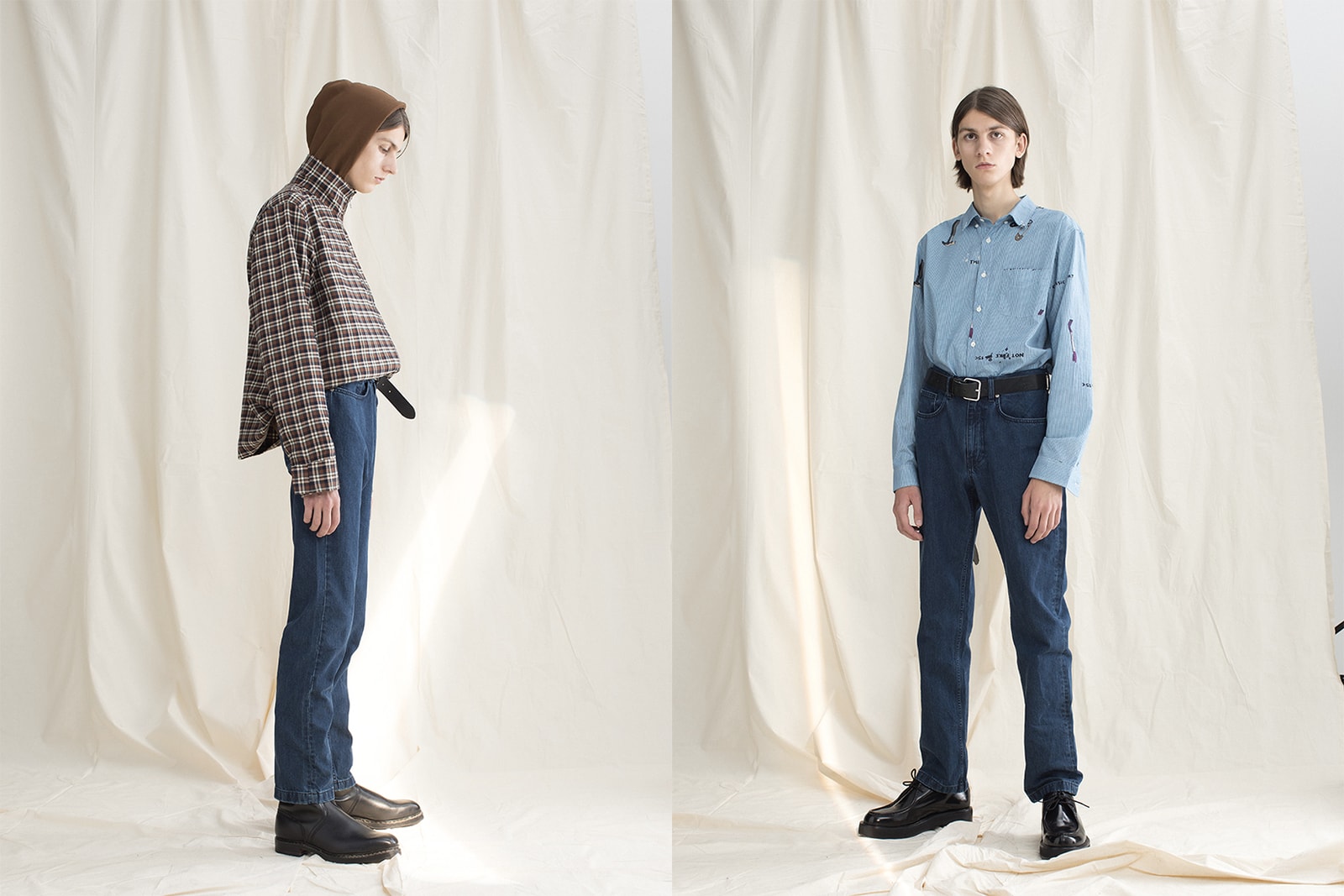 3 of 3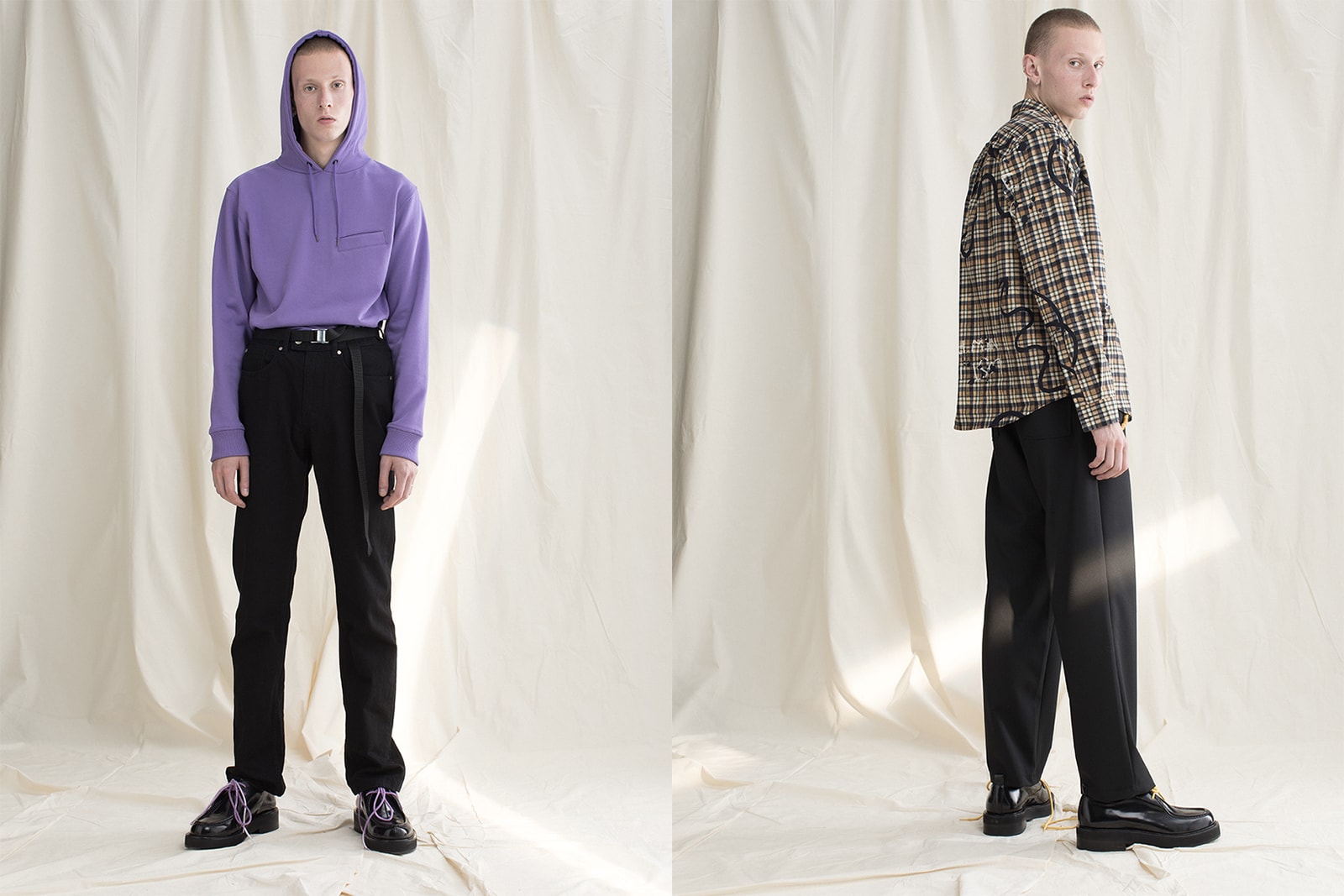 It's difficult to talk about any Scandinavian brand without bringing up minimalism. While we've more or less managed to avoid it, we did speak to Holtback about the way in which the label is sometimes tacked onto any brand coming out of the region. "I don't think it's overused as long as it's true," he says. "There's new 'basic brands' popping up everywhere and they do well in Sweden." But, for Holtback, "this stuff is not making a difference [to the scene]."
But what is making a difference for L'HOMME ROUGE is their recent rise in status thanks to the prize win. "We've had a really exciting year and have laid a foundation for the brand. Right now we are in a really good place and we try to enjoy every moment."