Gucci Is Banning Fur in All of Its Future Collections
"It's a little bit out-dated," said CEO Marco Bizzari.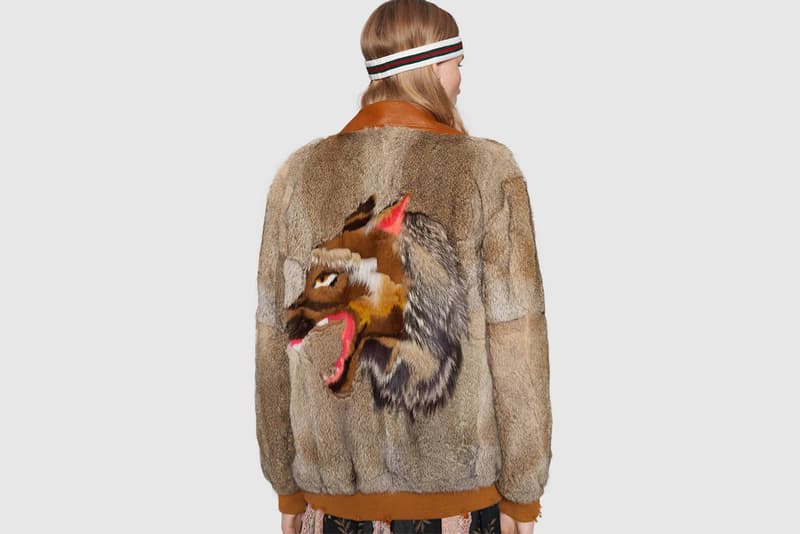 You won't find a single strand of fur in any of Gucci's upcoming collections. The Italian luxury brand has recently joined the Fur Free Alliance—an international collective working hard to stop folks from murdering animals for their fur. Gucci, alongside Calvin Klein, Ralph Lauren, Tommy Hilfiger and Armani are now a part of the fur-free coalition.
Aside from helping end animal cruelty, Gucci's president, Marco Bizzari, said that the label is also banning fur because, well, "it's a little bit out-dated," he expressed to the Business of Fashion. "Do you think using furs today is still modern? I don't think it's still modern and that's the reason why we decided not to do that."
PETA also issued its own statement on Gucci's newfound consciousness. "After more than 20 years of PETA protests against Gucci's kangaroo-fur loafers and seal-fur boots, Gucci has finally pledged to join Armani, Ralph Lauren and Stella McCartney in the ranks of fur-free fashion houses. The writing was on the wall: Today's shoppers don't want to wear the skins of animals who were caged, then electrocuted or bludgeoned to death. Until all animal skins and coats are finally off the racks of clothing stores worldwide, PETA will keep up the pressure on the clothing and fashion industry."
Moreover, Bizarri will contribute approximately 1 million euros to help fund education and health plans for teenagers over at UNICEF's Girls Empowerment Initiative. Not to mention, Gucci is championing gender diversity at its offices "with more than half of senior management positions held by women," BoF reports.