An Iconic Moment in Muhammad Ali's Career May Have Been Nothing but a Lie
According to an ESPN writer, Sonny Liston did in fact take a dive in his second bout with Ali.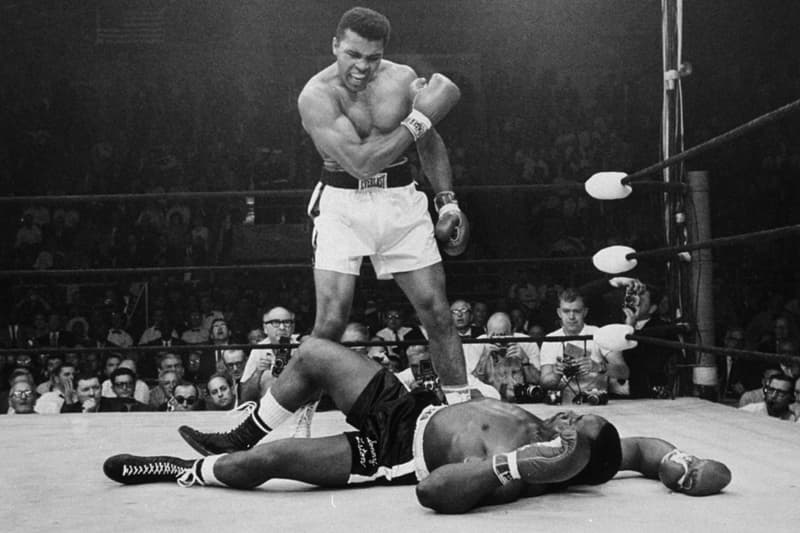 Whether or not Sonny Liston took a dive in either of his two fights against Muhammad Ali has been debated ever since The Big Bear decided to throw in the towel at the start of round seven of their first bout. It was such a hot topic, that even FBI Director J. Edgar Hoover had an ongoing obsession with uncovering the truth. He even had some of his finest field agents investigating the various parties tied to the two matches, but no real incriminating evidence was found, as revealed last week when the FBI finally released its finishings.
Many thought the first fight was fixed not only because Liston quit after the sixth round, but also because of Ash Resnick, the veteran bookmaker and friend of Liston, who became a founder of the Caesars Palace in '66. The story goes that Resnick told a high-rolling friend not to bet on Sonny just a day before the fight. And while some think it was because the fight was fixed all along, in reality, Liston hurt his shoulder while training and needed cortisone treatments for bursitis in both shoulders that very same day.
A year later, Liston was knocked out in the first round by the famous "anchor punch" of Muhammad Ali in Lewiston, Maine on May 25, 1965. A punch Ali wasn't even sure he had landed. Nevertheless, no one, not even the FBI, found any evidence that Sonny took a dive in either fight. Until now.
In Shaun Assael's October 2016 book The Murder of Sonny Liston: Las Vegas, Heroin, and Heavyweights, the ESPN writer argues that Liston did indeed take a dive, in exchange for a piece of Ali's future earnings.
It is based on the never-before-heard recollections of a former NAACP president in Las Vegas, who told me that he was a young man when he heard Liston drunkenly boast that he was going to get a piece of Ali's purse with Joe Frazier in 1971 as a result of the 1965 fight.
One of Ali's most iconic photographs, the one in which he stands over a lifeless Sonny Liston, may have been nothing but a lie all along.