You'll Soon Be Able to Pay to See Last Minutes of NBA Games
Or at least, Commissioner Adam Silver hope so.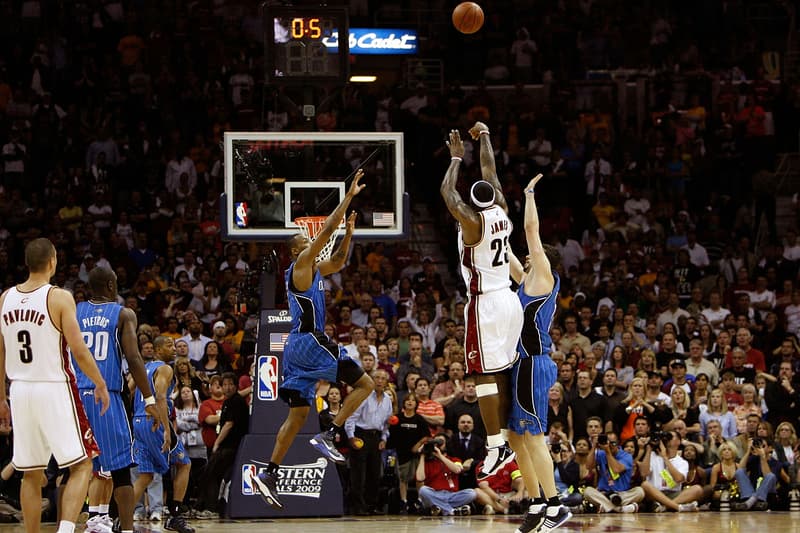 Right now, NBA League Pass will run you $169.99 USD, giving you the ability to watch any game, now until the end of the season. As a compromise to the hefty price, the league introduced single game passes of $6.99 USD two years ago, but even then, it's missing out on another demographic: the fans that just want to catch the last minutes of close games, when the real fun happens. Well, the NBA may just offer this feature sooner than you'd expect.
NBA commissioner Adam Silver sat on a Sports Business Innovation panel at CES in Las Vegas on Thursday to speak about the future of basketball and technology that surrounds the sport. During the discussion, Turner Sports host Ernie Johnson asked Silver "how will fans be watching games in five years?" to which the commissioner responded with:
"Certainly we're going from a place where it was one price for an entire season of games. Now, just in the last two years, we've made single games available. But I think you're going to get to the point where somebody wants to watch the last five minutes of the game, and they go click, they'll pay a set price for five minutes as opposed to what they would pay for two hours of the game. So I think you're going to take the same great content, and you're just going to make it that much more available to people who want it."
The NBA understands a lot of its fans are turning to social media on their mobile devices to consume their basketball news, be it headlining stories, highlights, memes, or live updates on games. You no longer have to watch games to be in the know, Twitter does it for you. But what if your timeline is exploding with news of a must-watch tight game, however said game isn't on television? Well, Silver sees a future we're that's not a problem.
"I think you're going to hit the point where for example, you're on a Twitter feed or you get an alert. I think there will be a lot more sophisticated alerts, and you'll see 'I know Sue Bird, I like Sue Bird, Sue Bird's going for a record-setting game.' And then you're going to go click, and then you're going to get the game."
It's one of those 'Why didn't we think of this before?' ideas that we hope all sports implement very soon. The question is how much should a feature like this cost if single games already go for seven bones?
Join Our Discussions on Discord
The HYPEBEAST Discord Server is a community where conversations on cultural topics can be taken further.