7 Trends to Watch out for in 2017
From boxy shoulders to portrait prints and wide-legged trousers to extra long sleeves.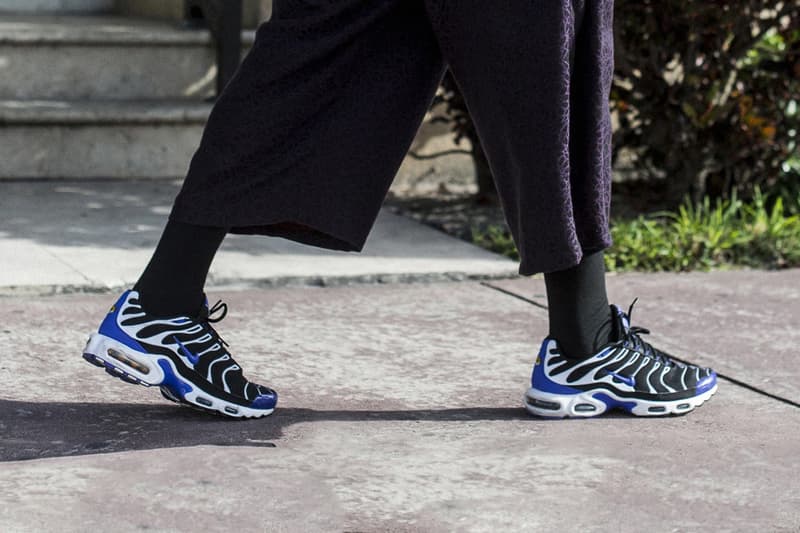 In turning the page on 2016, many of us have and will resume attempts to establish an early foothold on the upcoming year ahead. However, starting 2017 right can mean any one of several different things to different people. Whether it be a promise to travel more, slaving away to prep your beach-ready bod, or to acquaint yourself with what's hot stylistically, here's to hoping a renewed focus wills you to victory. For those interested in the latter, we thought to compile a list of trends that expect to make waves over the next 12 months. Highly cyclical in nature, we've assembled some noteworthy styles from various lookbooks that have at some point over the years reared its head in fashion's storied landscape.
Wide-Legged Trousers
1 of 2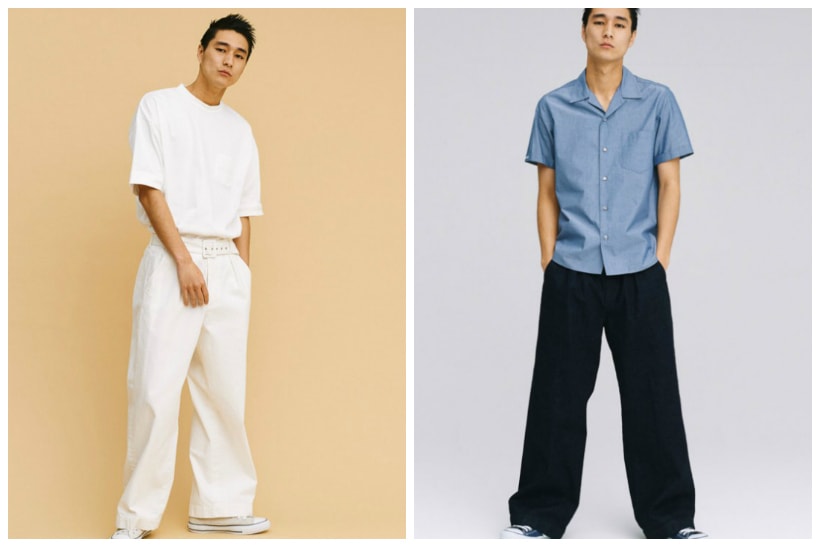 2 of 2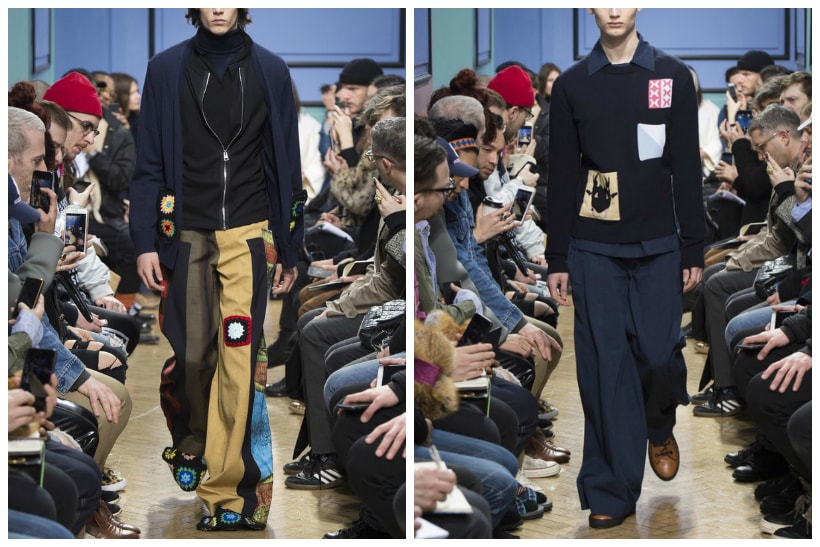 Aside from textile choice and colorway options, silhouette variance is another approach designers employ to reinterpret what has already been established — in some instances completely redefining classic staples. Said to have first made way in the mid '20s, students at Oxford University began wearing wide-legged trousers immediately following a school-wide ban on knickers. Adopting an air of class and sophistication, relaxed-fit slacks have done well to endure — weaving in and out of menswear circles every few years or so.
Boxy Shoulders
1 of 2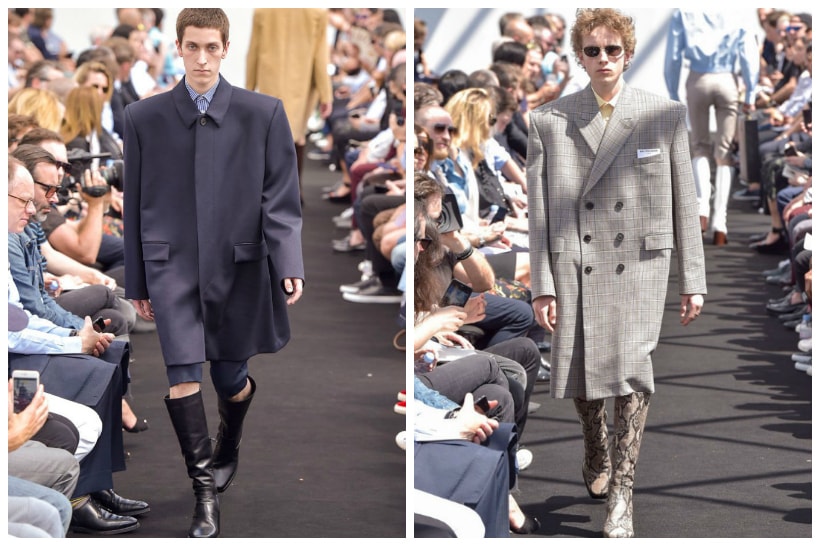 2 of 2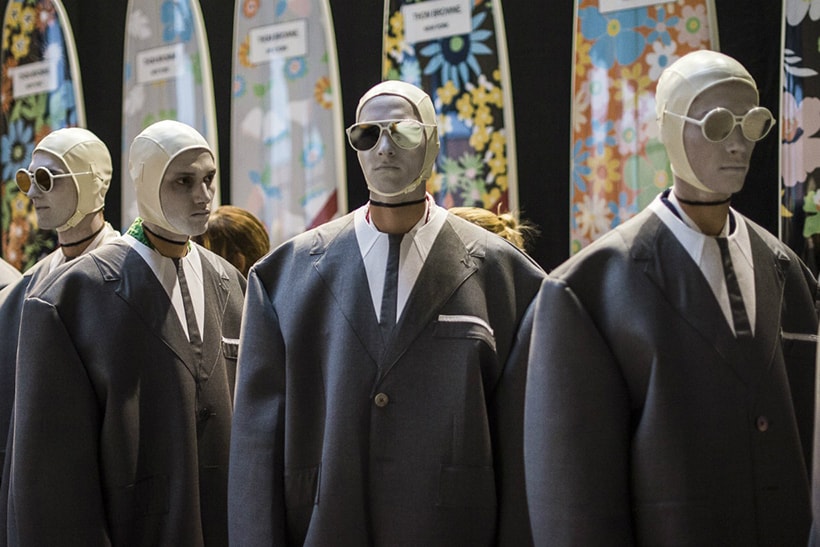 Ripping a page from professional football uniforms, big boxy suit shoulders made quite a statement in the early '80s, as a broad upper body base became a heavily sought-after commodity. A staple item for soft rock bands of the time — think Glass Tiger or Platinum Blonde — the box shoulder trend really took off at the height of Miami Vice's popularity. In what seems like a nostalgic step back into time, luxury labels such as Vetements, Balenciaga and Thom Browne are each doing its part to help resurrect this fickle look.
Elongated Sleeves
1 of 2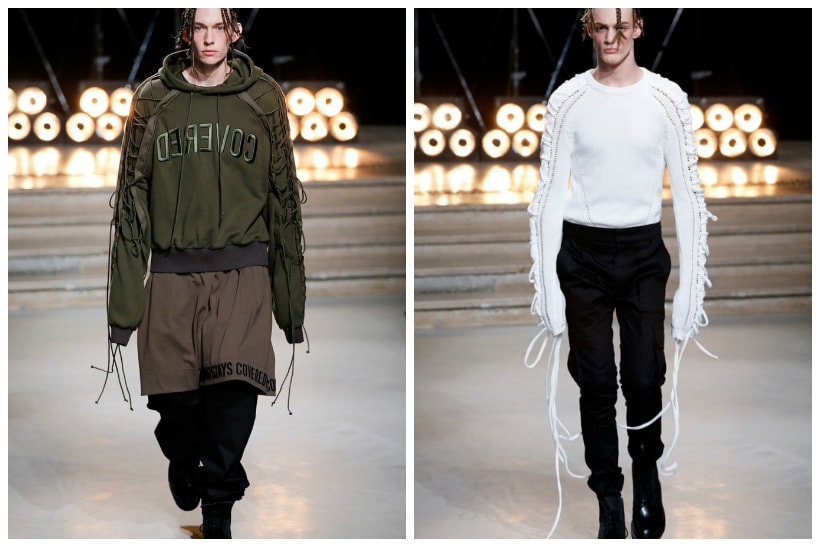 2 of 2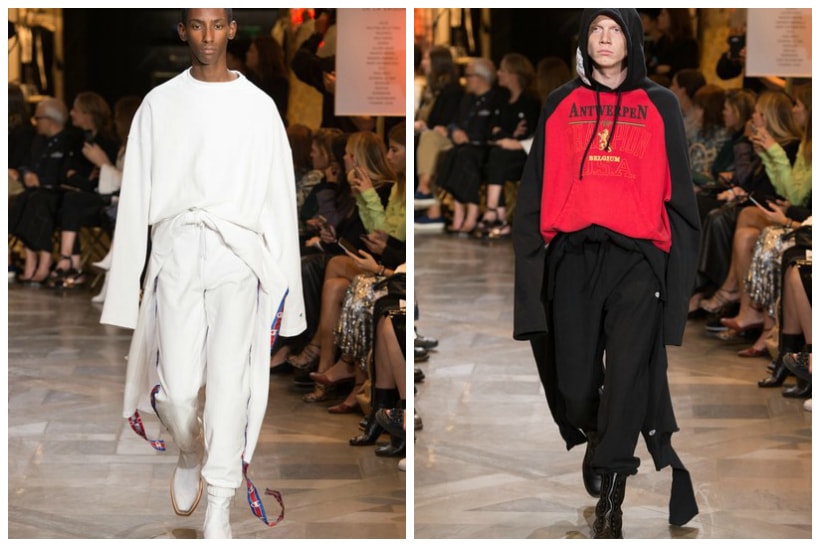 Likely not the most practical of trends, elongated sleeves have, nonetheless, picked up considerable steam towards the tale end of 2016 with forward momentum carrying into this year. Considered a brand new fashion craze to some, others are quick to point back to the mid '90s grunge movement, where jackets, tops, short and trousers we worn excessively large. While Vetements most noticeably catch much of the credit for the style's recent revival, other labels such as Raf Simons, HBA and Juun.J have also integrated this look into its collections.
Portrait Prints
1 of 2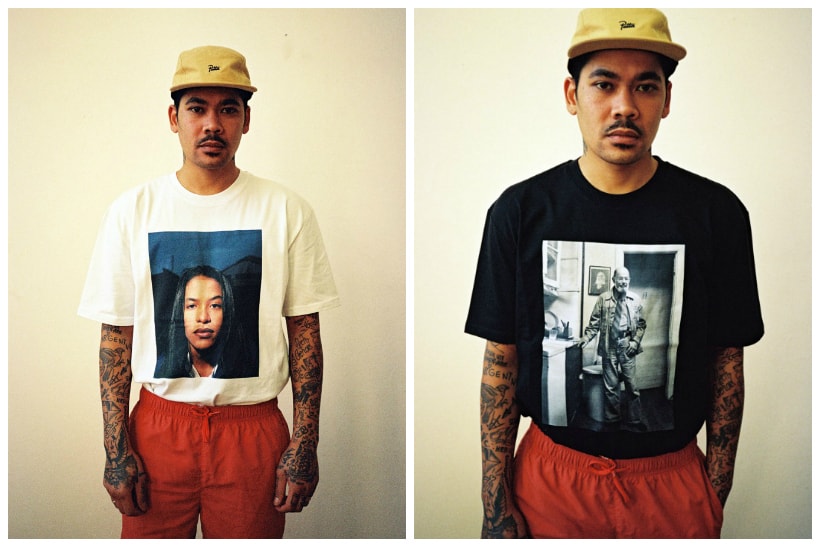 2 of 2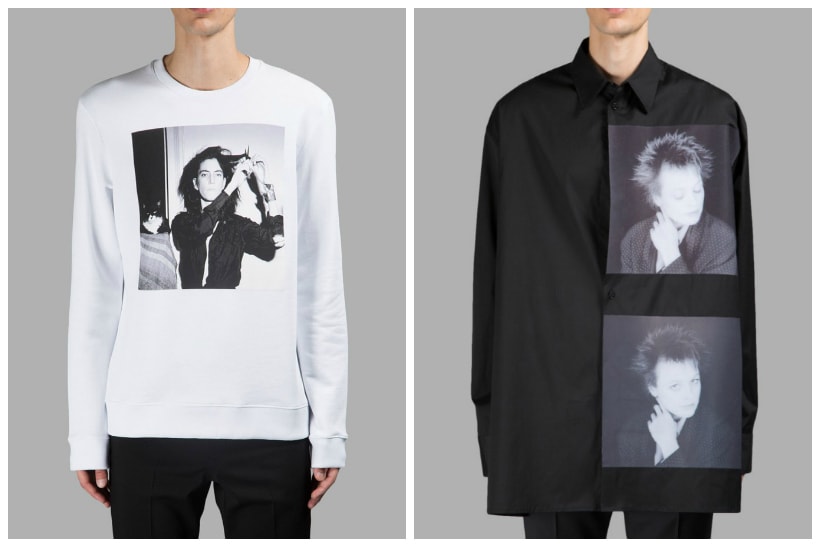 From the earliest practices of garment making, designers have long applied various patterned prints such as stripes, polka dots, checks, herringbone, etc. to clothing as a way of injecting an air of flare. One such print that piqued heavy interest last year with many artists continuing the push is portrait prints. Likely reminiscent of early childhood days when kids proudly rocked tees fronted by their favorite band or superhero, portraits provide a means for the designer to commemorate famous figures. Although around for decades, Alexander McQueen and Prada, through its respective 2014 collections, have been credited with its reintroduction into high fashion circles.
Industrial Accessories
1 of 3
2 of 3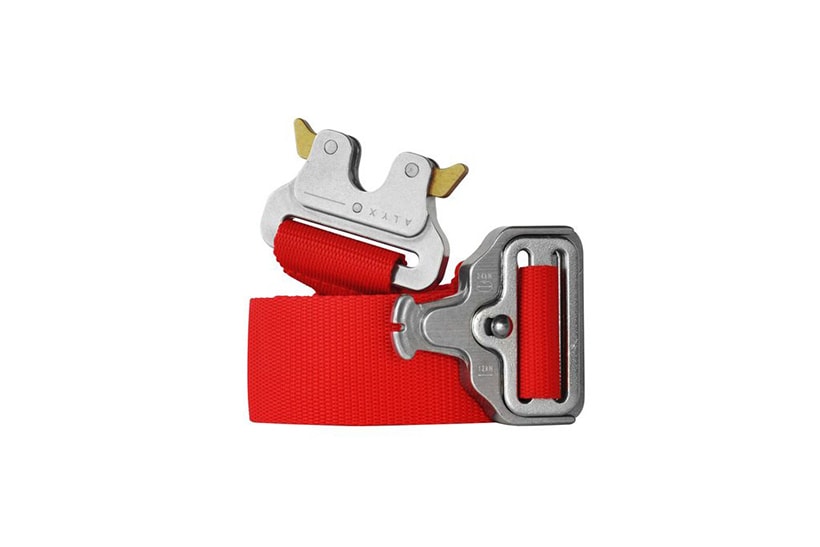 3 of 3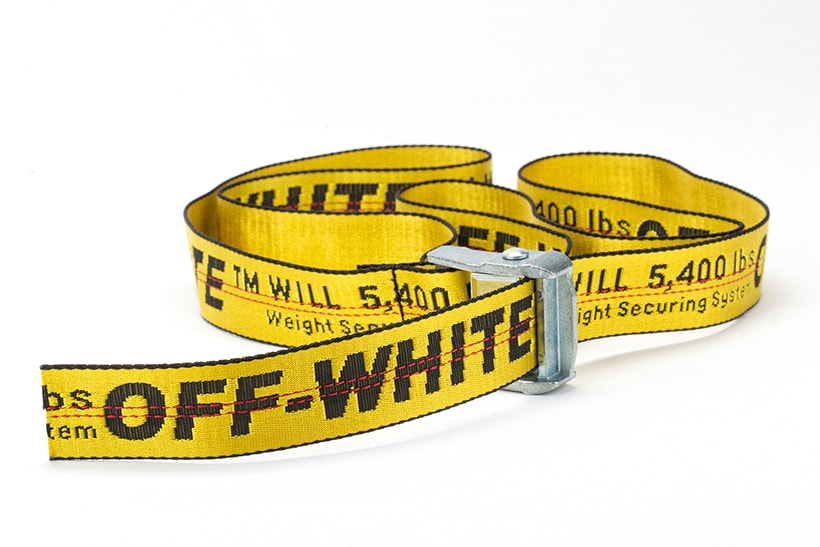 Relatively new to the menswear scene is this recent push towards industrial-inspired accessories. Adopted by the likes of OFF-WHITE, A-COLD-WALL* and ALYX, everyday pieces such as belts and bags take on artistic utilitarian accents. Samuel Ross for instance designed a modern riff on the handyman utility belt with the creation of a shoulder-slung holster, while ALYX's Matthew Williams devised a belt in the image of one he came across while on a Six Flags roller coaster.
Black Dye Application
1 of 2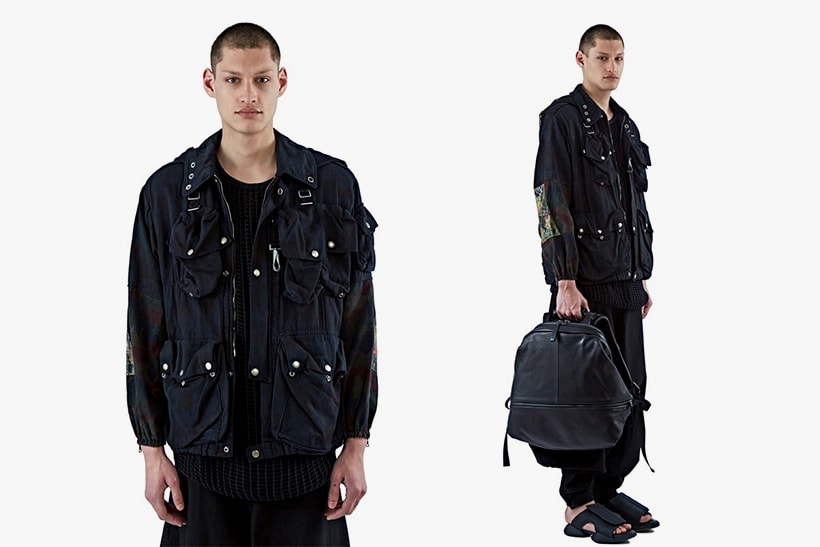 2 of 2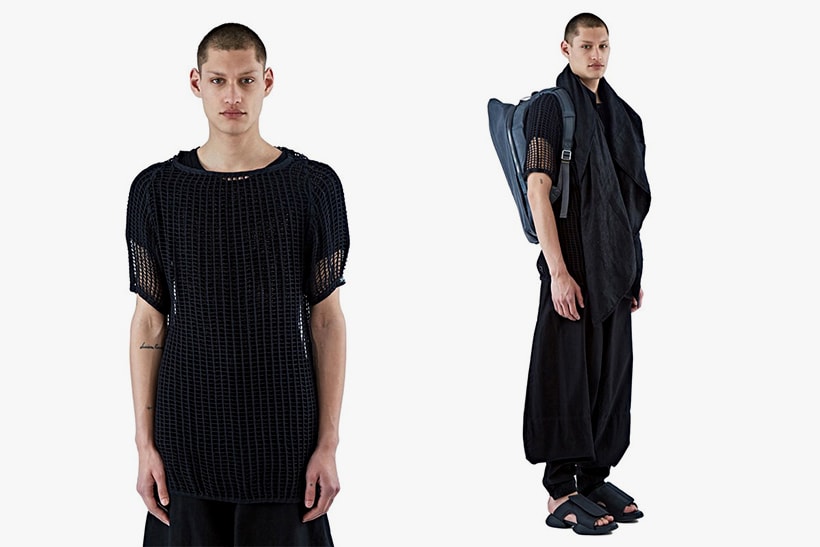 Japanese Aizome is a traditional indigo dyeing process that has fascinated many throughout the years for its deep blue hue, otherwise known as 'Japan Blue' — often making its way onto raw denim. Over the past few years however, a handful of brands, namely Blackyoto and Porter Classic, have embraced the art of Junguro — a revolutionary black oxide dyeing technique. Symbolizing strength, austerity, darkness and dignity, the color black resonates deeply within the Japanese culture, with more creatives catching onto not only the hue's somber aesthetic but the practice's profound cultural roots.
Kung Fu Jacket
1 of 2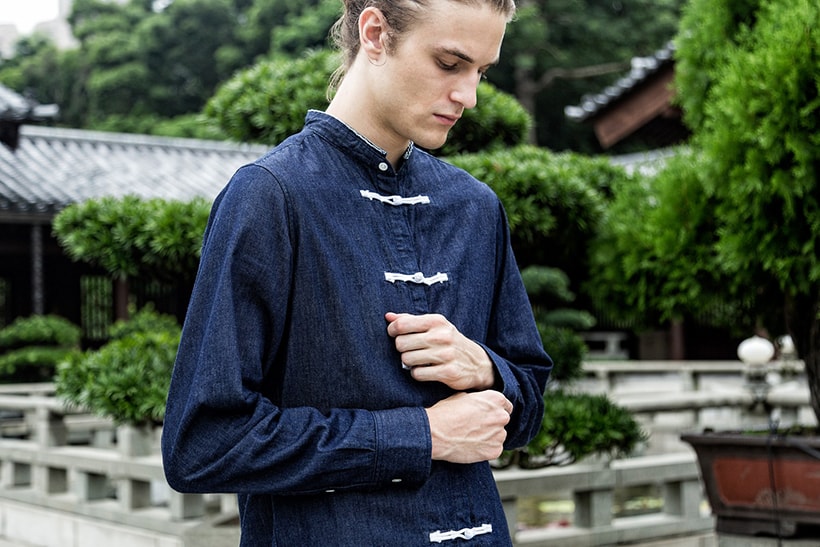 2 of 2
Eastern influences in Westernized fashion, while nothing new, has over the past few years gained worldwide traction through various patterned prints, textiles and garments. We've all seen artistic interpretations of the Japanese kimono, however, the traditional Chinese kung fu jacket has seen the light of day with several key brands offering up its own take. Japanese imprint Sasquatchfabrix. devised worthy renditions for the 2016 fall season, while BAPE just recently applied its trademark "1st Camo" print onto the cultural silhouette — creating a truly distinct signature piece.