Wes Anderson Interviews the Founder of the Metrograph Theater in NYC
The Indie film guru praises the independent theater.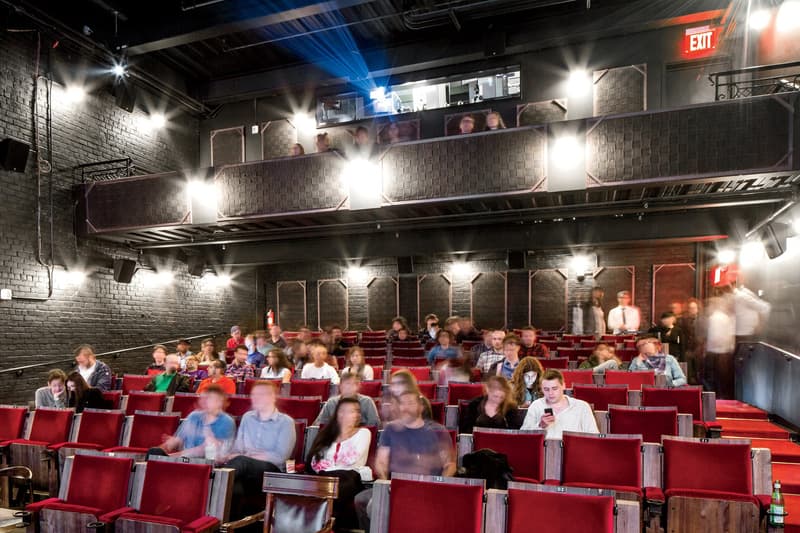 1 of 5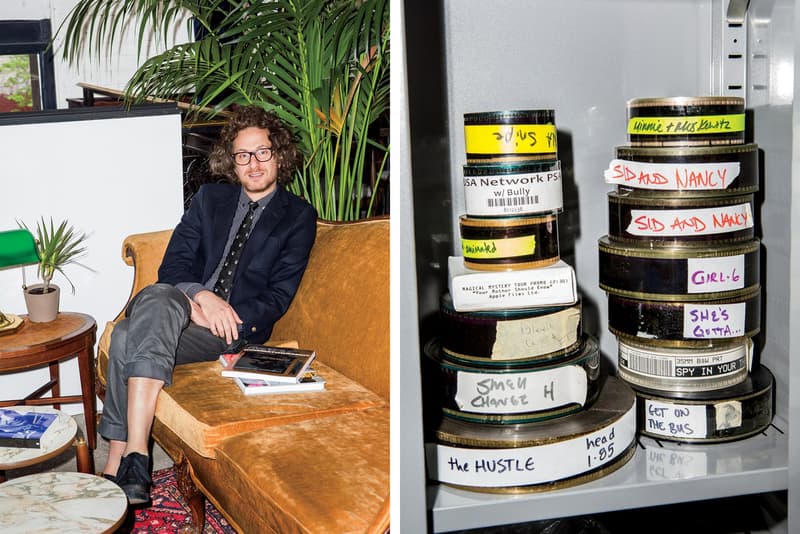 2 of 5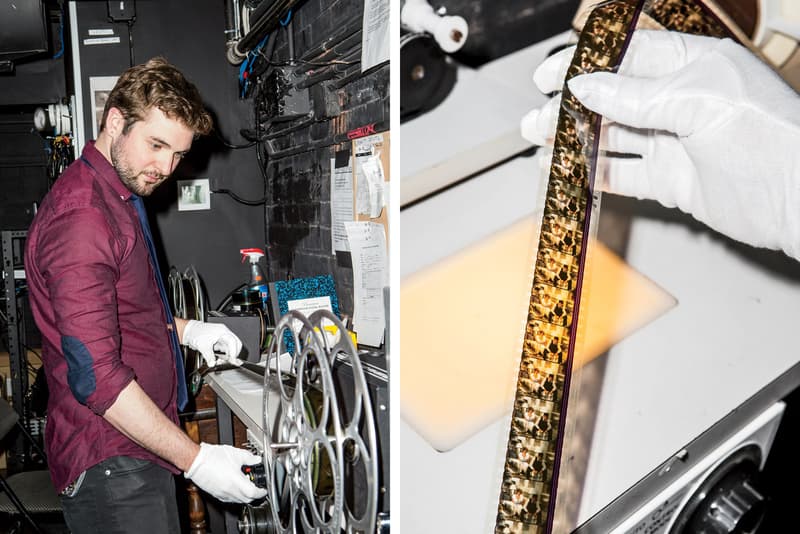 3 of 5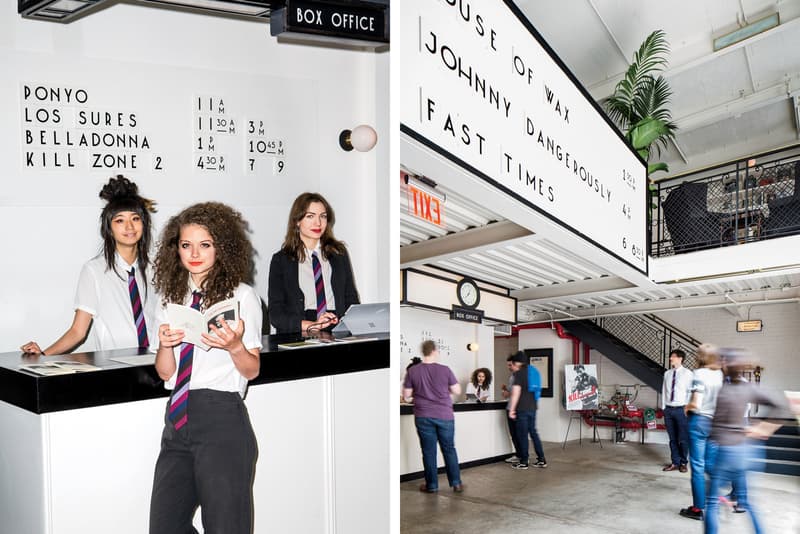 4 of 5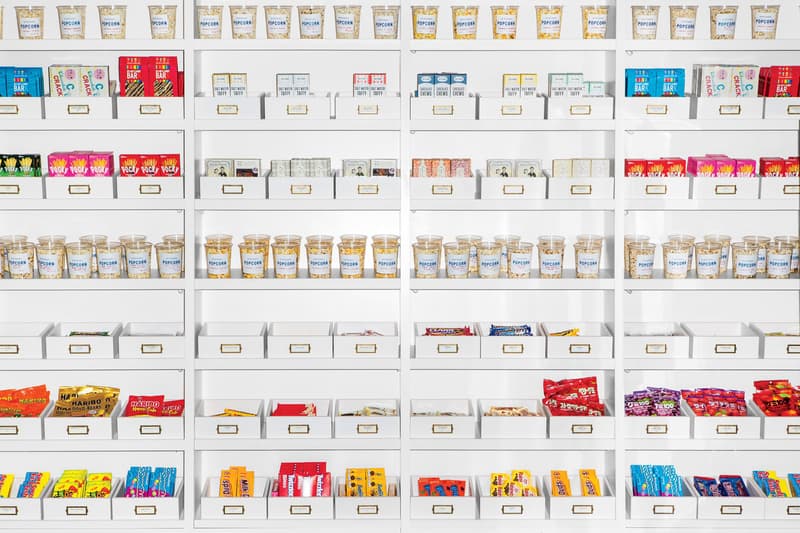 5 of 5
This past March, New York City's SoHo district greeted a new Independent cinema dubbed the Metrograph. The two-screen move theater is capable of projecting 35 millimeter and digital film formats that are sure to grasp the attention of indie film enthusiasts across the globe. One step inside the theater and moviegoers will be convinced that renowned director Wes Anderson curated the vintage decor himself. Bespoke theater seats, floors built with terrazzo stone and artisanal snacks are just a few attributes inherent at the Metrograph. Recently, the theater's founder Alexander Olch was interviewed by none other than the aforesaid auteur in a new GQ article. The pair discussed what they love about that new theater in 7 Ludlow St. and broadly conversed about their favorite cinema houses.
Take a look at some key excerpts below and then head over to GQ to read the entire article.
Wes Anderson: Jumping right in, how did Metrograph start?
Alexander Olch: It started about seven years ago. I was traveling to theaters around the U.S. with a documentary I directed, The Windmill Movie. The man who released that film theatrically was Jake Perlin, and an idea came into my head that there was a way to fill a theater with Jake as the artistic director. And I suppose that, slowly but surely, Metrograph has become my latest feature film.

WA: It's been a great thing to watch, because what we've seen over the past 20 years is our favorite cinema houses dying off, one by one. Film Forum remains, Walter Reade and the various screens at Lincoln Center and the Museum of Modern Art remain, but practically nothing has been added into the mix—except Metrograph. For a lot of us New Yorkers, it's been a totally unexpected, wonderful surprise.
AO: Even the theaters that inspired me growing up in the city are all gone. I fell in love with movies going to the Beekman, to the Plaza, to the Ziegfeld.

WA: I could see a lot of young people becoming real movie buffs watching things on their phones and so on and then arriving in New York and going to Metrograph three times a week.
AO: Yes! And there's real energy in the room. I recently stood in the back of the theater for the opening credits of Phantom of the Paradise, the De Palma movie, which I had never seen before. I wasn't going to watch it, but I stood completely still for the entire movie. It was a sold-out house. And the place went nuts during the film. It blew me away. I'm still reeling from that screening. People were leaving the theater and coming over to the bar and going into our restaurant talking about the film, getting even more excited about it.

WA: What else? Here's something. Tell me if you think this is true: I feel like one of the most powerful things about movies in general is that a movie is a kind of time machine. At a basic level, every movie is a documentary of what happened during those takes. You step back in time and space to the place where the camera was rolling. So I love that while almost every movie theater in New York is showing movies that are brand-new, Metrograph is the rare place that is going to really take advantage of this extremely powerful, compelling thing about movies.
AO: I agree with you. In business terms, our highest-grossing film to date is a documentary about South Williamsburg called Los Sures that's from 1984. It is everything you just said. New York audiences are fascinated to see their own city—and that neighborhood in particular, which has undergone so many changes—the way that it actually was in 1984. We ran it sold-out for seven weeks. The other thing is that when I saw Gilda, I had never seen it in a movie theater. And on that big screen you're seeing so much more detail. You see so much more of what was actually happening at that moment, on that particular take. And then came that moment where she appears and she flings her hair over her head.…