Thom Yorke Shares an Unreleased MF DOOM "Gazilli Remix"
This is special.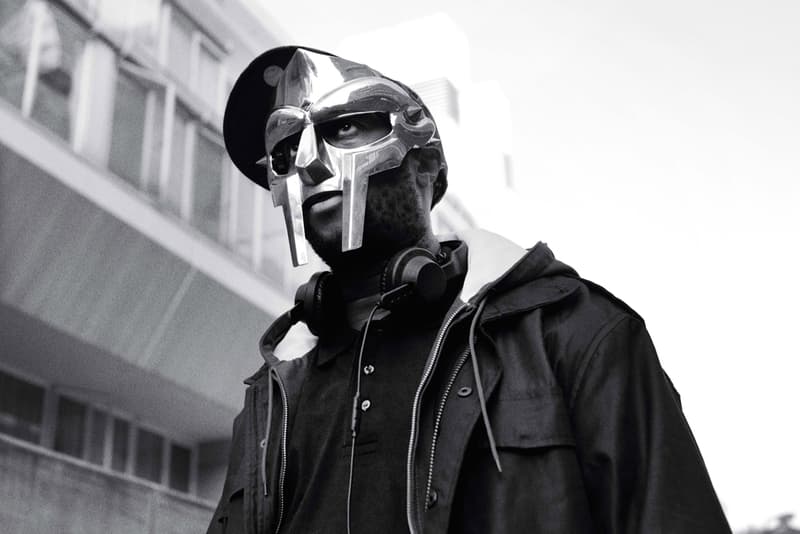 Thom Yorke has just completed a three-hour guest stint on BBC Radio 1 with Benji B, where the two delved into a range of topics and took turns playing music for each other. During his time on air, Yorke revealed a wealth of interesting information, including confirmation that Radiohead would tour again in 2017, and that he has been working on new material with Four Tet and Burial.
Near the end of the show, Yorke played a brand new unreleased remix of MF DOOM's "Gazillion Ear," a track he had previously reworked himself in 2009. Yorke has labelled this version the "Gazilli Remix." Check out the full tracklist below. You can stream the show in its entirety here – the MF DOOM remix begins at 2:37:00.
BBC Radio 1 – Benji B & Thom Yorke Co-Host (Setlist)

Radiohead: Daydreaming (XL)
Radiohead: Everything In It's Right Place (Parlophone)
Clams Casino: Blast (Columbia)
Burial: Truant (Hyperdub)
Radiohead – Bloom (Jamie XX Remix) (Young Turks)
Abul Mogard: Half Light Of Dawn (Ecstatic)
Girl Band: Paul (Rough Trade)
ESG: UFO
Liquid Liquid: Optimo (99 Records)
Sampha: Blood On Me (Young Turks)
Mark Ernestus' Ndagga Rhythm Force: Yermande (Kick And Bass Mix) (Ndagga)
James Blake ft. Vince Staples: Timeless (Remix) (Polydor)
Vince Staples feat Andre 3000: War Ready (Unreleased)
Beautiful Swimmers: Joyride (STRINGS)
Frank Ocean: Solo (Reprise) (Boys Don't Cry)
Death Grips: Guillotine (It Goes Yah) (Mixtape)
Firefox & Glamour Gold– Check Da Skills (Philly Blunt)
Quasimoto: Goodmorning Sunshine (Stones Throw)
Badbadnotgood: Lavender (Innovative Leisure)
Christoph de Babalon – Scylla's Night Out (Cross Fade Enter Tainment)
The Gaslamp Killer: Residual Tingles (Cuss)
Scott Walker: Opening  (4AD)
Scott Walker: Dream Sequence  (4AD)
Cocteau Twins: But I'm Not (4AD)
Atoms For Peace: Reverse Running (XL)
Thom Yorke: There Is No Ice (For My Drink) (Self Release)
Cliff Lothar: Running Out of Time (Viewlexx)
C/OR: Bells Walking
Shabazz Palaces: Dawn in Luxor (Shabazz Palaces)
Abul Mogard: Despite Faith (Ecstatic)
Pye Corner Audio: Ways Regained (Ghost Box)
Zomby: Thaw (Hyperdub)
2 Bad Mice: Limit Of Paradise (Sneaker Social Club)
Radiohead: Idioteque (Parlophone)
Mark Pritchard feat Thom Yorke: Beautiful People (Warp)
Flying Lotus: Coronus the Terminator
Flying Lotus feat Thom Yorke: And the World Laughs With You (Warp)
MF DOOM: Gazilli Remix (Unreleased)
Laurie Spiegel: Patchwork (Philo)
J Dilla: Say My Name (Yancey Media Group)
J Dilla: First Time (White)
Radiohead: The Numbers (XL)