KITH Announces Latest Collaboration With the Much-Loved Cap'n Crunch Cereal Line
Cap'n Kith.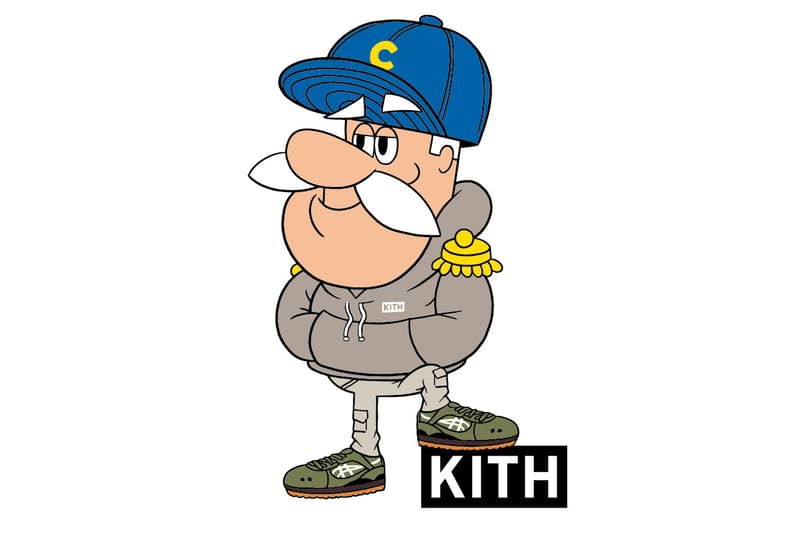 There is no denying that KITH founder Ronnie Fieg is equally interested in both streetwear and cereal—as evidenced by the New York-based brand's cereal and ice cream cafe that was unveiled during its pop up shop with Nike this past August. The label is taking the breakfast staple to a whole new level with its forthcoming collaboration alongside Cap'n Crunch. According to First We Feast, the partnership will see an "assortment of products, all of which combine Cap'n Crunch's immediately recognizable likeness and delicious cereal with KITH's fashion-forward mentality and heightened taste level for space design." Not to mention, there will be a new menu utilizing traditional recipes conjured by the Cap'n.
The real Cap'n Crunch recently tweeted a photo of the mustachioed mascot himself donning a KITH hoodie and a fresh pair of ASICS. Take a look at the tweet below and stay tuned for a livestream this weekend on KithNYC.com for more details.
I've teamed up with @KithSet to create something awesome. Check it out tomorrow on https://t.co/zp62x3fHPQ @ 11AM ET pic.twitter.com/ow2OvWcjrz

— Cap'n Crunch (@RealCapnCrunch) September 30, 2016