Rep Your City for a Chance to Win Two Pairs of Pirate Black adidas YEEZY Boost 350
A pair for you and a pair for your sneakerhead in training.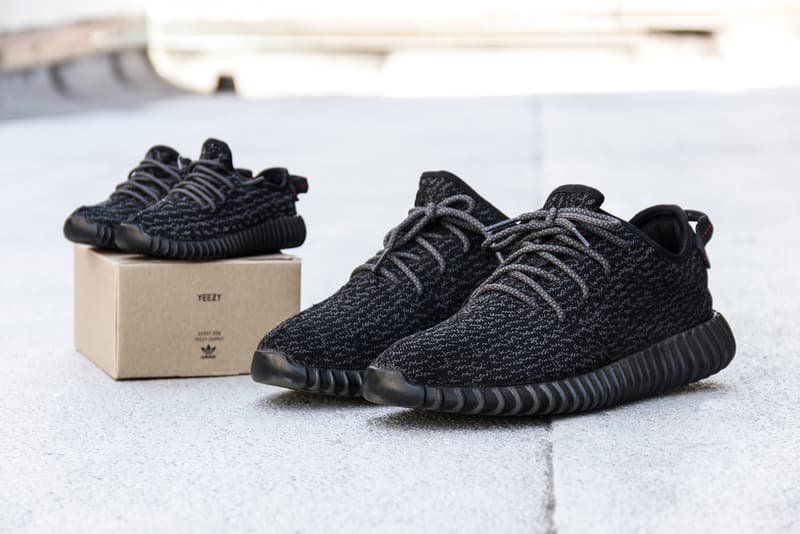 HYPEBEAST continues its giveaway of rare sneakers in partnership with Moët & Chandon to celebrate the launch of its City Series of Nectar Impérial Rosé bottles. In order to participate, make sure to follow @HYPEBEAST on Instagram for the giveaway announcement. Once you see Instagram post, take a streetsnap of yourself repping your city using the #Salut filter on Moët and Chandon's website and post the filtered photo to Instagram with #SalutHB as well as your city's specific #Salut listed below. If you need some inspiration for your pics, keep your eye on HYPEBEAST for our continuing streetsnaps series featuring the Nectar Impérial Rosé bottle.
This week's giveaway starts today with an adult and an infant pair of the Pirate Black adidas YEEZY Boost 350 provided by Jerome Kicks.
Giveaway Rules:
1.) Follow @HYPEBEAST on Instagram
2.) Upload a stylish photo of yourself using Möet & Chandon's city-specific #Salut filter on city.moet.com
3.) Post your filtered photo to Instagram using your city's #Salut as well as #SalutHB for a chance to win (example: #SalutNY and #SalutHB)
List of City Salut Tags
#SalutNY
#SalutLA
#SalutATL
#SalutDMV
#SalutMIA
#SalutCHI
#SalutDET
#SalutTEX
#SalutOH
#SalutBAY