Gucci's 2017 Spring/Summer Collection Is an Unrequited Love Affair
Michele took us back in time to a '70s nightclub.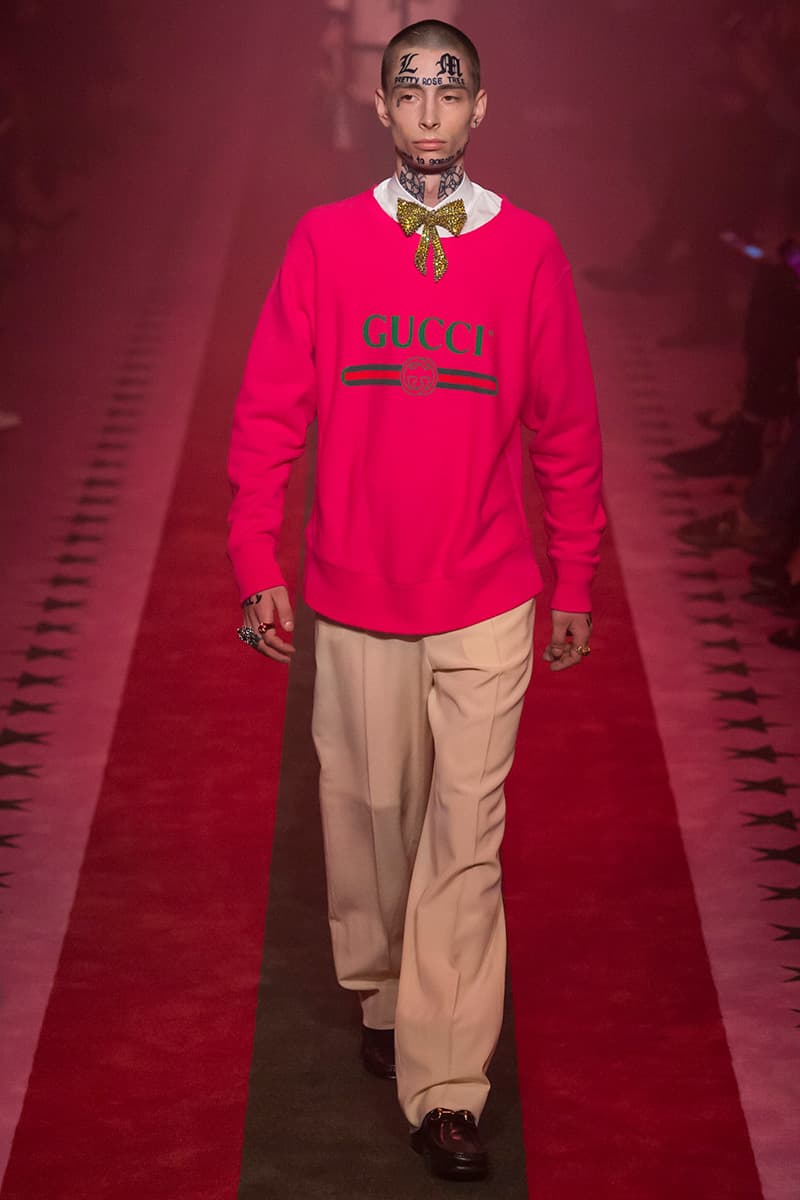 1 of 7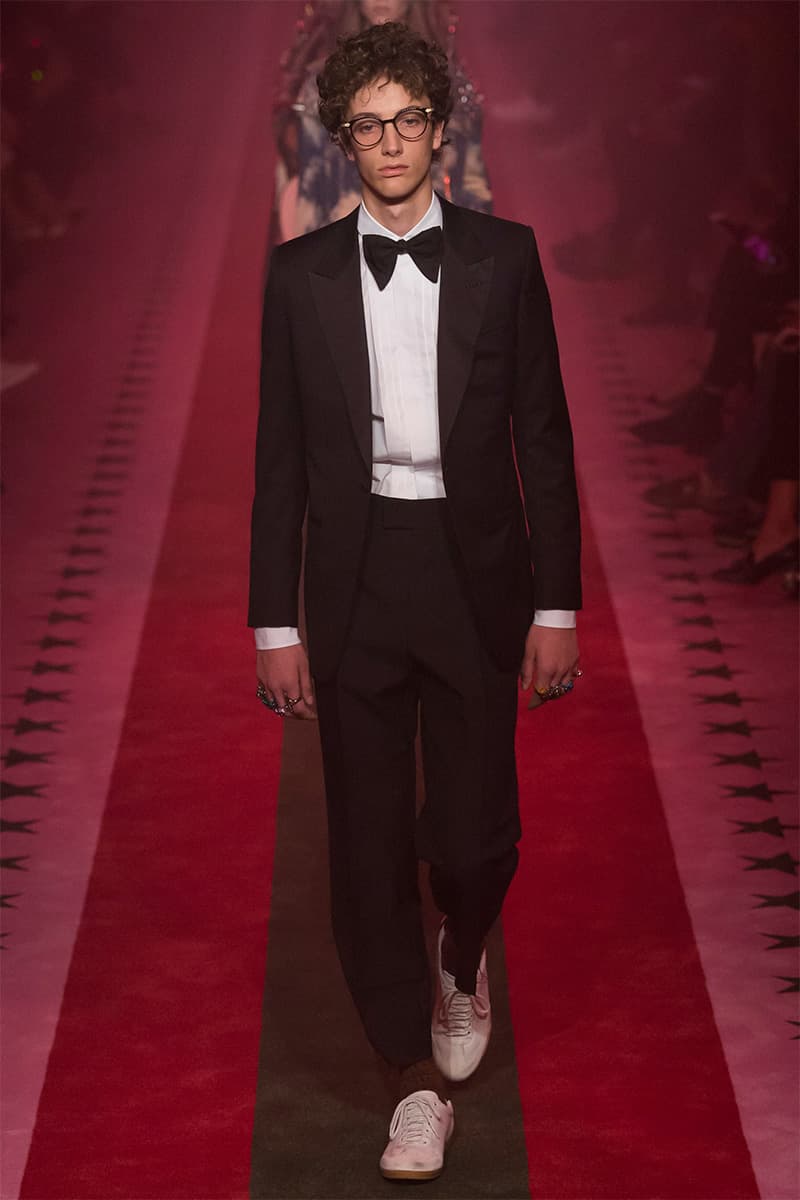 2 of 7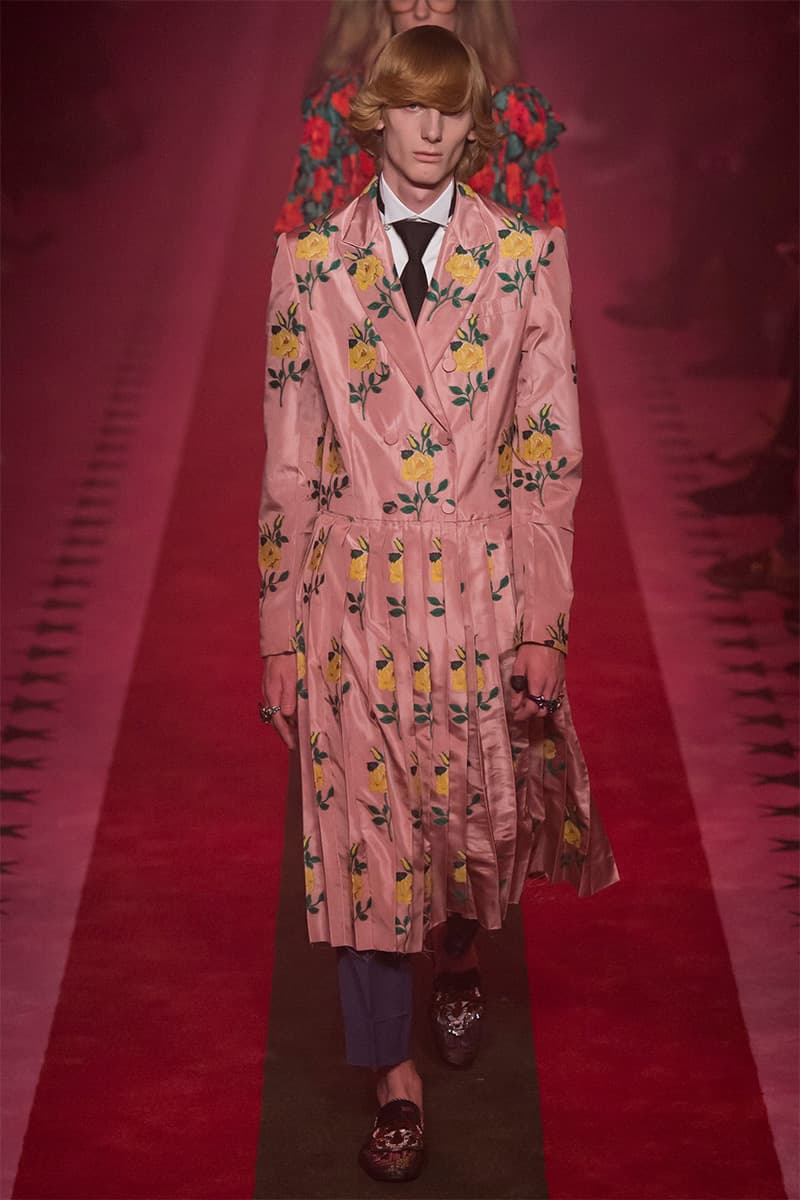 3 of 7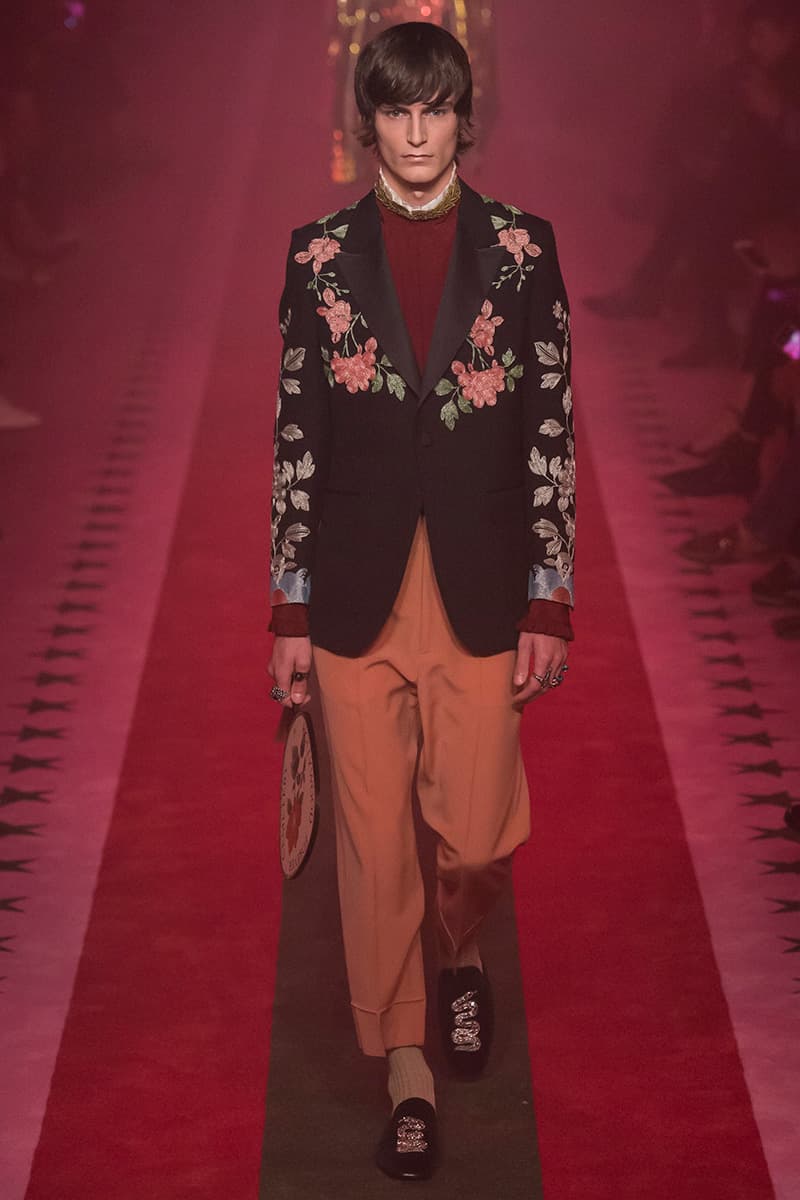 4 of 7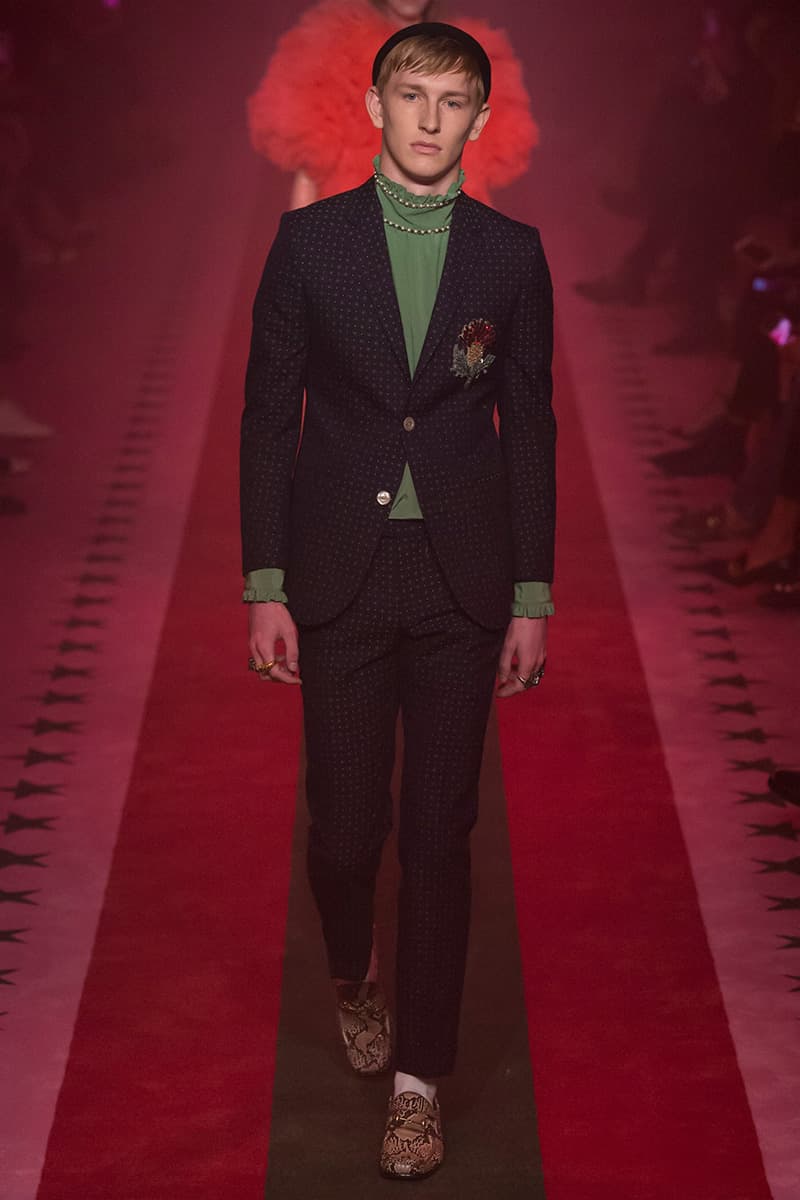 5 of 7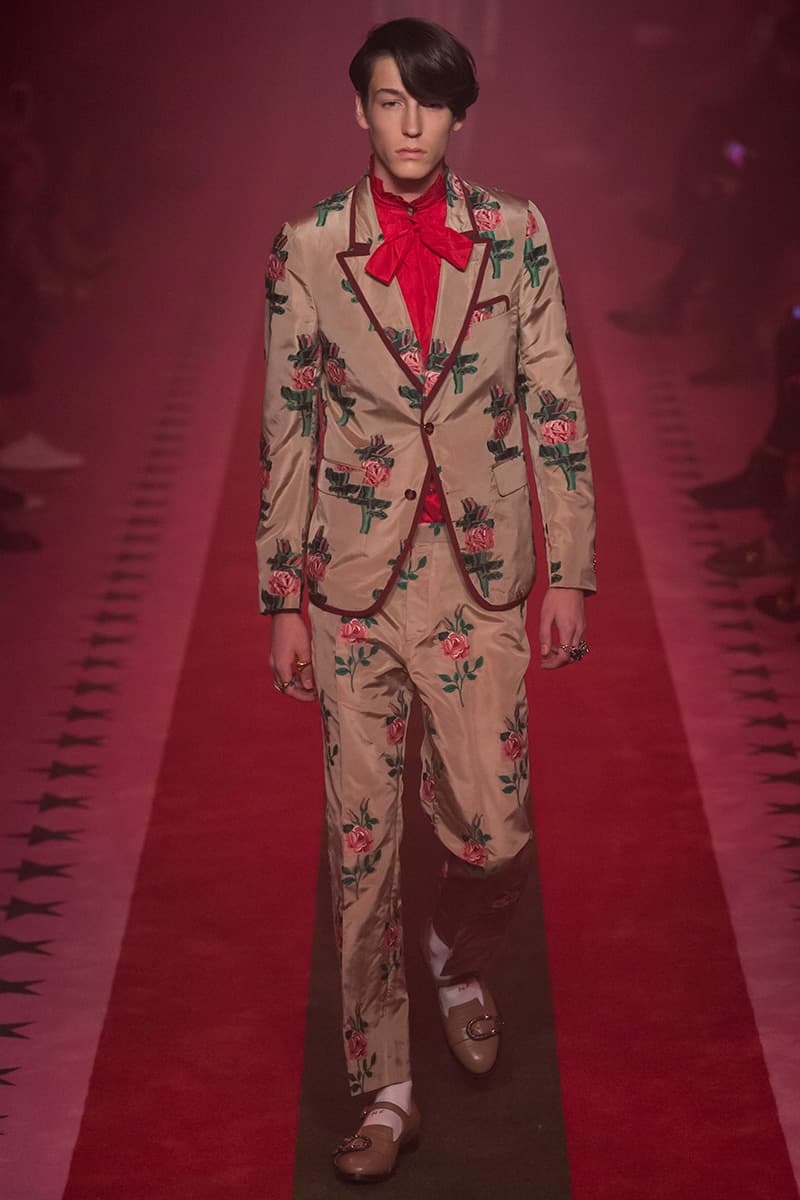 6 of 7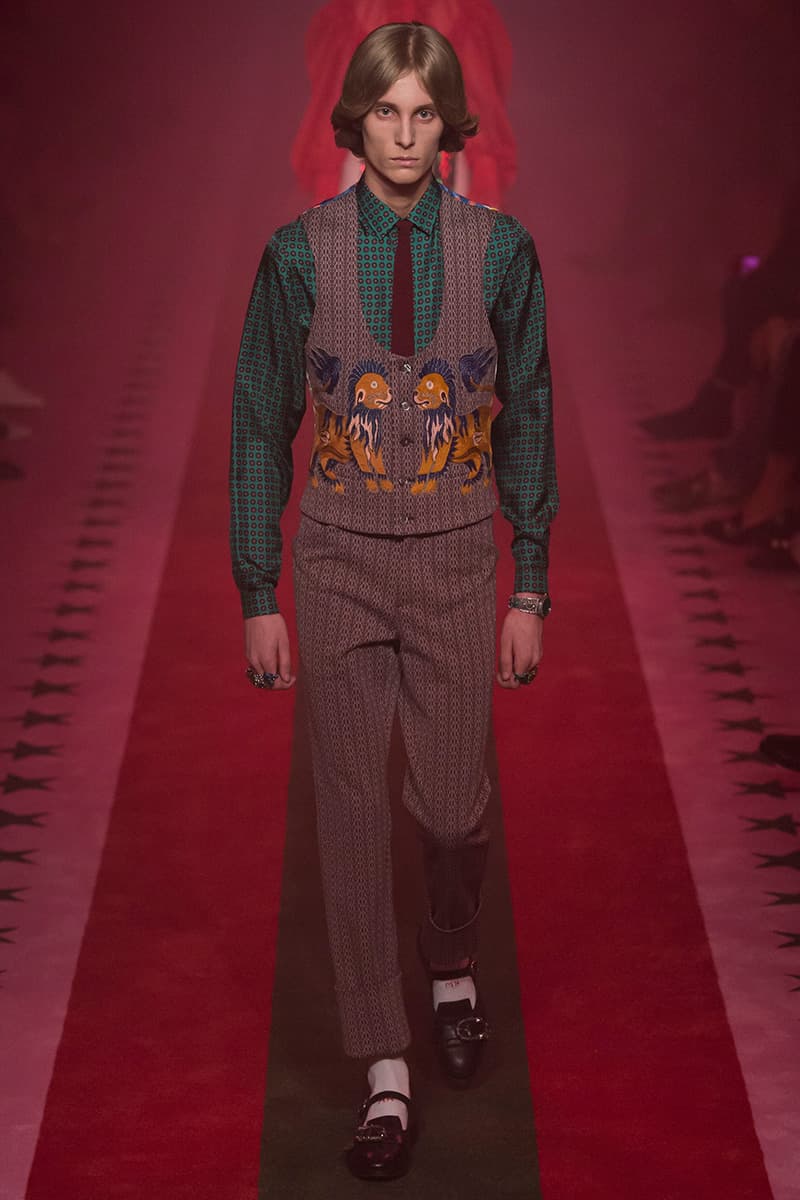 7 of 7
It was announced earlier this year that Alessandro Michele would be combining Gucci's men's and women's collection into one show, and last night's Gucci show did just that. Displaying seven men's looks among a myriad of womenswear outfits, the popular designer took all of us back in time into a '70s nightclub. With an all-pink color scheme, from the carpet to the candyfloss-colored velveteen banquettes, to the walls which were clad in curtains made up of pink mirrored tiles the stage was set for his spectacular ensembles. Michele wanted to convey the feeling of, "You know, when you are in love, in a nightclub, but you are not in the right place, the person is not there?"
The models solemnly strut down the pink runway, with vintage-inspired looks mixed with bold prints and prim-and-proper silhouettes. Michele has become known for his effeminate style, throwing florals onto menswear and topping everything off with a pussy bow. This collection showcases his prowess in reinventing Renaissance looks for the modern day. It's no wonder that Gucci has been experiencing such a resurgence.