The iPhone 7 Is the Most Expensive iPhone That Apple Ever Made
The technology overlords may be pulling in a very hefty profit margin.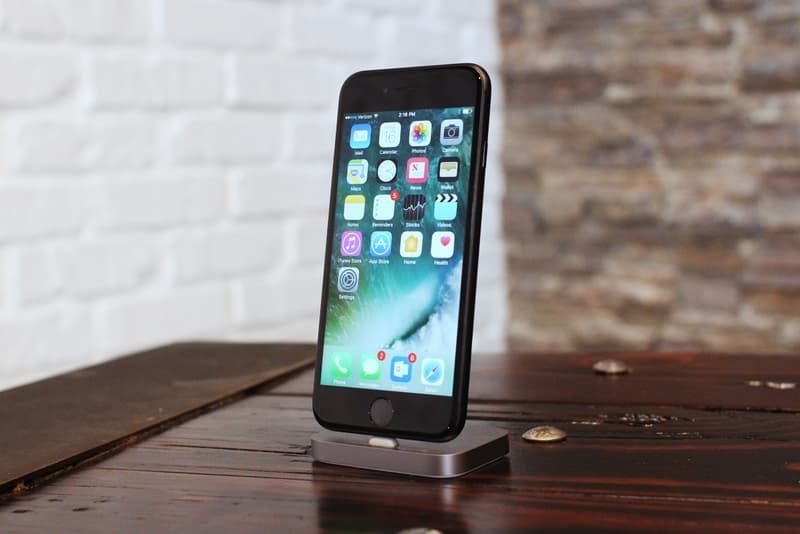 London-based information and analysis company IHS Markit recently shared the total cost of components that Apple used to make the latest iPhone 7. According to the breakdown, the consumer electronic king of Cupertino, California spent approximately $219.80 USD to build one 32GB iPhone 7 — the device currently retails for $648 USD. It's important to mention that the bill of materials doesn't include other costs such as research and development. The aforesaid amount may not come as a shock, but it's assumedly pricier than what Apple had to shell out to create the previous iPhone devices. According to BGR, "the iPhone 5's BOM (Bill of Materials) supposedly came in at around $199 USD."
One of the main reasons why the iPhone 7's BOM is greater than its predecessors is the updated storage structure: "Despite significant cost erosion in NAND flash over the last year, this increase in the overall memory cost definitely puts pressure on the bill of materials costs — and therefore margins — from Apple's perspective," Rassweiler said. As well as its Jet Black makeup: "This is a new feature that produces a whole new look for the iPhone," said Wayne Lam, principal analyst of smartphone electronics, IHS Markit. "It is a lower yielding, time-intensive manufacturing step that adds cost, as well as considerable value, pushing the retail price higher for those requesting this option."
"Total BOM costs for the iPhone 7 are more in line with what we have seen in teardowns of recent flagship phones from Apple's main competitor, Samsung, in that the costs are higher than in previous iPhone teardown analyses," said Andrew Rassweiler, senior director of cost benchmarking services for IHS Markit. "All other things being equal, Apple still makes more margin from hardware than Samsung, but materials costs are higher than in the past."
To learn more about the BOM cost of the Apple iPhone 7 head over to IHS Markit's full analysis here.