Fashion Films are Making a Comeback and Here's Why
We explore why fashion films are here to stay, thanks to their capacity to elicit genuine emotion.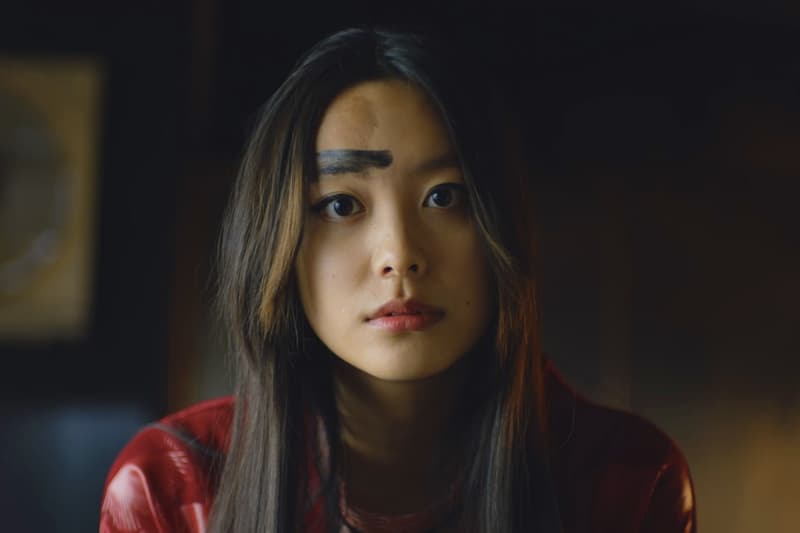 In many ways, fashion is a storytelling device that designers use to weave a cogent world that their vision inhabits. This is also why we buy into fashion — to become a part of the designer's vision for the brief instant that we wear their creations. Traditionally, designers have tried to lure the public at large into their world via lookbooks, fashion shows and retail environments, but ultimately these are all limited in the emotional investment they require from the viewer — still images only capture attention for a fleeting moment; the runway imposes strict constraints on the divide between the stage and audience; and your physical presence is required within a store to fully experience the curated surroundings. Recently, brands have turned to hosting events — notable examples include Pradasphere, House of Vans, and the infamous Yeezy Season 3 unveiling at Madison Square Garden — but again, these require you to be at a specific location in the flesh.
That's why, increasingly, brands are resorting to the fashion film for the desired degree of immersion. The power of cinema has long been known with more than a century of history behind it, but the fashion film genre is conversely only in its infancy, with a history that dates back no longer than the turn of the millennium. Renowned fashion film agency SHOWstudio was one of the pioneers of the genre, founded in 2000 by visionary photographer Nick Knight. "You never draw or imagine a piece of clothing as a still thing, you always see it in movement," explained Knight when speaking to our print magazine. "It's closer to the designer's vision. You've got something in its essence, its reason to be. It's there to show a better version of fashion than stills do."
As of late, the fashion film has increasingly become the medium of choice for brands small and big, not only because of their cinematic pull but also due to something all the more quotidian — the algorithms of certain social media platforms that favor video content over all else. Made possible by more powerful mobile devices and ever-faster download speeds, brands are turning to fashion films to communicate their vision given the ease at which viewers get sucked into a fantasy world, with the likes of ACRONYM, Anti Social Social Club and A.P.C. all offering their own takes in recent seasons.
However, KENZO is arguably the one brand that has pushed the genre forward, having put all of its marketing might behind a stable of fashion films released over the past few months. Recruiting experimental filmmakers like Partel Oliva and Gregg Araki, as well as commercial successes such as Spike Jonze, KENZO-branded films span a range of styles from neo-punk, Akira-esque shorts to laugh-inducing, absurdist visualizations of our most primal selves. In doing so, creative directors Carol Lim and Humberto Leon have revitalized the house of KENZO as a brand that has elicited genuine emotional responses from audiences the world over, while simultaneously exhibiting the look of their garments on real people as opposed to stiff models shot under the harsh glare of runway lights. This approach has paid off — Jonze's short film for the KENZO World fragrance, which featured dancer-actress Margaret Qualley performing a crazed routine set to "Mutant Brain" by Sam Spiegel and Ape Drums, has racked upwards of three million views on YouTube alone since releasing at the end of August, garnering numbers that would make any ad agency blush.
Conversely, while fashion films make a great tool to create a holistic vision, they have also been used by brands to reinvent themselves entirely. Take Milanese suiting label Caruso, which opted to break free of the creative confines expected of heritage European tailoring by a two-part series titled The Good Italian. Featuring lush cinematography and featuring veteran actor Giancarlo Giannini (of Casino Royale fame), the whimsical films were a masterclass in not only paying respects to the label's Italian lineage and the many merits of the country itself, but also exposed Caruso to a whole new generation who may have never encountered the brand otherwise.
As video content evolves to take up an ever more important position on our social media feeds, we can only expect the fashion film genre to continue its proliferation. As a tool for brand building and rebuilding, fashion films are invaluable in their capacity to create an emotional connection between consumers and product, as well as allowing filmmakers to explore this nascent creative medium. SHOWstudio's Nick Knight believes as much, saying that "what we're going to start seeing over the next 5, 10, 15 years is a very, very new form of art. We're looking at an incredibly different visual landscape in the next 50 years, nothing like what we're seeing around at all." Stay tuned.