The ACRONYM x NikeLab Air Presto Mid Is Transformed Into a Ceramic Vase
A beautiful collector's piece.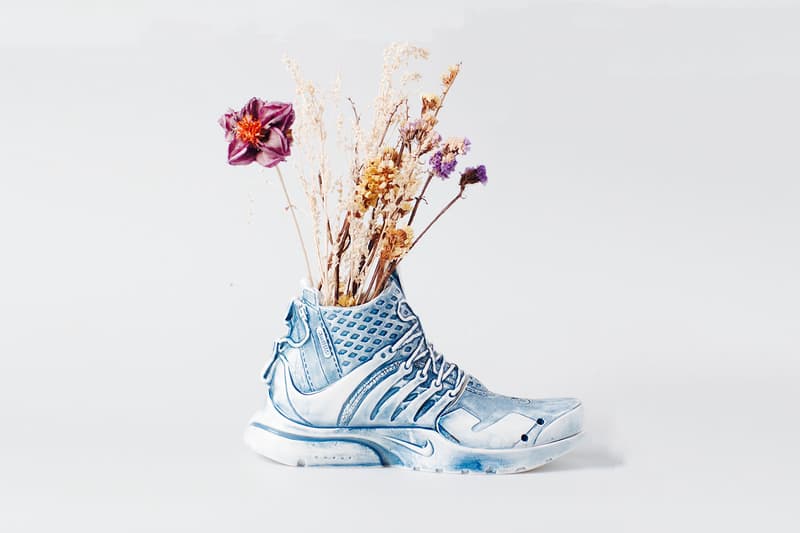 The very hyped ACRONYM x NikeLab Air Presto Mid made sneaker fans around the world stop for a second, but no sneakerhead has ever seen the shoe in this rendering. Sneakerhomie has created a porcelain ceramic version of the shoe which can be used as either a vase or an incense holder. Boasting a traditional white and blue coloring reminiscent of Chinese porcelain, the object transforms the shoe into a piece of art — with all intricate details such as laces and branding included. While it's unclear whether this piece will be for sale, it definitely would be a collector's item.