Meet the 24-Year-Old Director Behind Kanye West's "Fade" Video
"Taking thousands of years of culture and throwing them into a single frame or moment."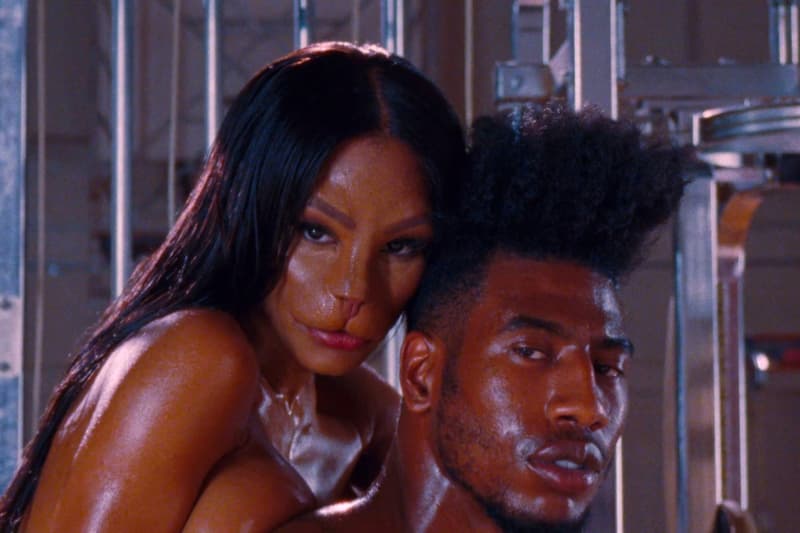 When Kanye West took the stage at last weekend's MTV Video Music Awards, the rapper decided to debut his video for "Fade." Little did anyone know, the video was only finished shortly before its premiere. The New York Times spoke to the video's director, Eli Russell Linnetz — a University of Southern California graduate and former assistant to David Mamet — on how he pulled off the feat and how he got in with Kanye. Apparently, the young creative is in the midst of a "one-year artist residency with Kanye" and was also involved with "Famous," although "Fade" was his biggest project yet. Read on to learn about the director behind the steamy Teyana Taylor and Iman Shumpert-featured flick.
Tell me about your background.

When I was 15, I started working for David [Mamet], assisting him on Broadway. [We met] through temple. We ended up going to New York together and spending a lot of time in the theater on his show "Race." That's when I met Kanye. He was working on "Watch the Throne." I was 17 at the time, and we ended up talking.

How does a 17-year-old meet the biggest rapper in the world?

Kanye had tweeted about starting [his creative agency] DONDA, and a friend of mine had emailed him. Kanye actually responded. I was brought into the mix, and we started working on a bunch of writing projects together. It sounds like I'm skipping some steps, but that's kind of how it was — pretty surreal. Then I went back to U.S.C. and studied screenwriting. For my scholarship, I was working in the costume department, sewing clothing. So I was gathering these skills that ended up being perfect for a Kanye West environment.

What is it about Kanye that he can bring a teenager into his orbit and work as equals?

If someone is willing to put in the work and execute and deliver, he doesn't think about their age.

"Flashdance" is the most obvious reference point for "Fade," but are there others?

"Flashdance" is just so iconic that it's hard to move away from that, but the Ohio Players' album covers were our starting point. Some people picked up on the Grace Jones boxing images by Jean-Paul Goude. I pulled a lot of references from '70s and '80s porn, just on Pornhub. That was less about the imagery and more about the texture of the skin, the oiliness. There's John Carpenter films, "The Fly." There's also things like "Dancing With the Stars," the Olympics and the N.B.A. championship. I brought on Guillermo Navarro, who shot "Jackie Brown," as the cinematographer. Renelou Padora did the styling, and then Tino [Schaedler] did the art direction. He's done everything from "Harry Potter" movies to Daft Punk videos. It all seems fragmented, and then it's all boiled down to this one image because Kanye is so good about overseeing the people involved.

Kanye seems to be into displays of real love on screen, with "Bound 2" and now Teyana and Iman. Did he discuss how he wanted to frame their family?

That was what made him decide to use Teyana in the first place. They had been talking, and he and Kim have that relationship as well — they're so in love and best friends. That was the most important thing for me, to show this couple in a powerful way. Especially Teyana. She became this powerhouse mother figure — a woman who just had a baby a few months ago. Iman almost becomes a prop — usually it's the other way around.

What was Kanye's role during the shoot?

He was there the whole time, super involved with every detail. Every prop you see onscreen, we're making those decisions together. He and I had many phone conversations — "This is the punching bag I like; which do you like?" "Do you like the weights from 1976 or 1981 better?"

What role did you guys have in the choreography by Jae Blaze, Derek Watkins and Guapo?

Teyana just kept looking at me in the eye and saying, "I got this." It was scary, but she was so convincing. When Kanye originally emailed me, I was like, "Ugh, I don't want this to be a random video of a girl dancing." The reason I got inspired was when I met with Teyana, she was sitting there eating Wingstop. I was like, "Who is this amazing girl?"

Tell me about shooting the shower scene.

Teyana and Iman were just so in love and down for whatever. [Their baby] Junie was crying, they were naked, the sheep were pooping and peeing everywhere. But they were really game. I had to tell them to be more aggressive in the shower, because they were just so sensual with each other.

Then there's the final biblical shot with the lioness face and tail. What's that about?

Kanye and I had worked a lot with prosthetics, with people who work for Rick Baker, who did some of the most famous effects of our time. We had worked with those people on "Famous," so we wanted to continue that language in a new way. The last image is foreshadowing bigger things to come, which you guys will find out about soon enough.