A Brief History of Banco, aka "The 'Thrasher' Font"
How a typeface initially relegated to provincial butcher-shop windows found its way onto the chest of fashion's best and brightest.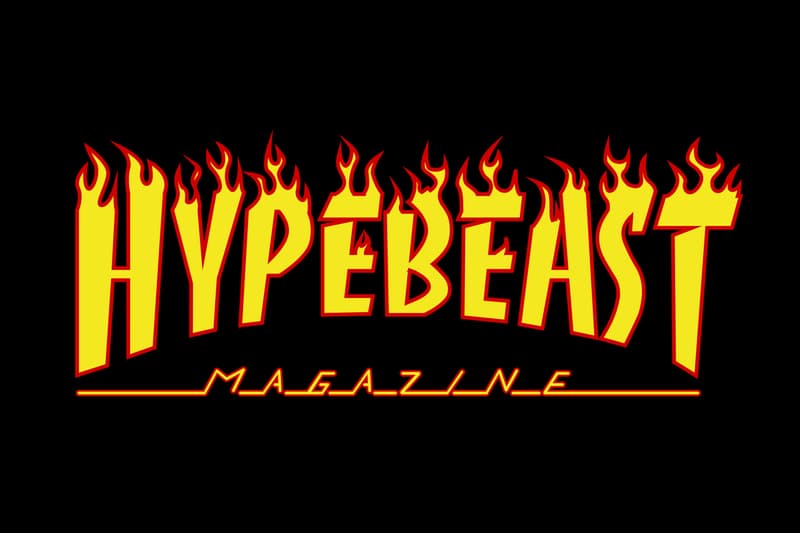 If you've flipped through any fashion blog's street style slideshow or scrolled through your Instagram Discover page anytime in the past year or so, chances are you've stumbled across the above font a couple of times. Maybe you saw Rihanna wearing the matching hoodie and sweatpants combo as she walked out of a restaurant with her nth goblet of wine that week; or maybe you saw one of the several haute couture reworkings of the logo; or maybe you've noted its influence on contemporary tour merch. Whichever situation it may be, Thrasher Magazine merch has somehow someway gone from an outsider signifier to the ultimate fashion world insider must-have.
We at HYPEBEAST wanted to take a step back and give a bit of context for the typeface and explain how it went from outdated to en vogue and, ultimately, in Vogue.
1 of 2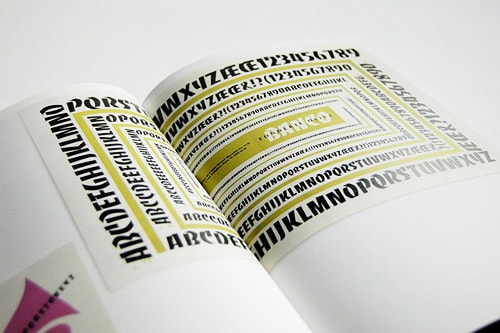 2 of 2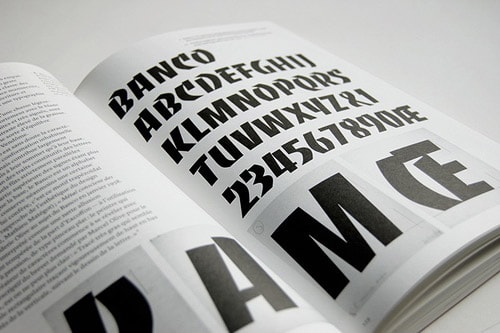 Typeface designer Roger Excoffon created several notable fonts during his tenure at Marseille's Fonderie Olive typeface factory, most notably Mistral, Antique Olive and Banco, a bold typeface featuring an all-caps, slightly slanted alphabet, whose appearance emulated those of a confident hand sketching letters with a flat brush. Excoffon did not design a matching lower-case alphabet for the font, leaving the type impactful and resonant. While much of Excoffon's creative output was hugely influential in the realm of advertising—Antique Olive was used as the official font of Air France up until 2009—Banco, despite its current Fashion Moment, was largely considered retrograde, and as a result was relegated to the windows of butchers and bookshops across Europe. As Modernism took hold, much of Excoffon's work was pushed to the periphery. To this day, you might stumble upon the bold font being used to hawk goods in hot-dog stands or grocery stores in Russia, where the font has found a home ever since it was translated into Cyrillic in 2000.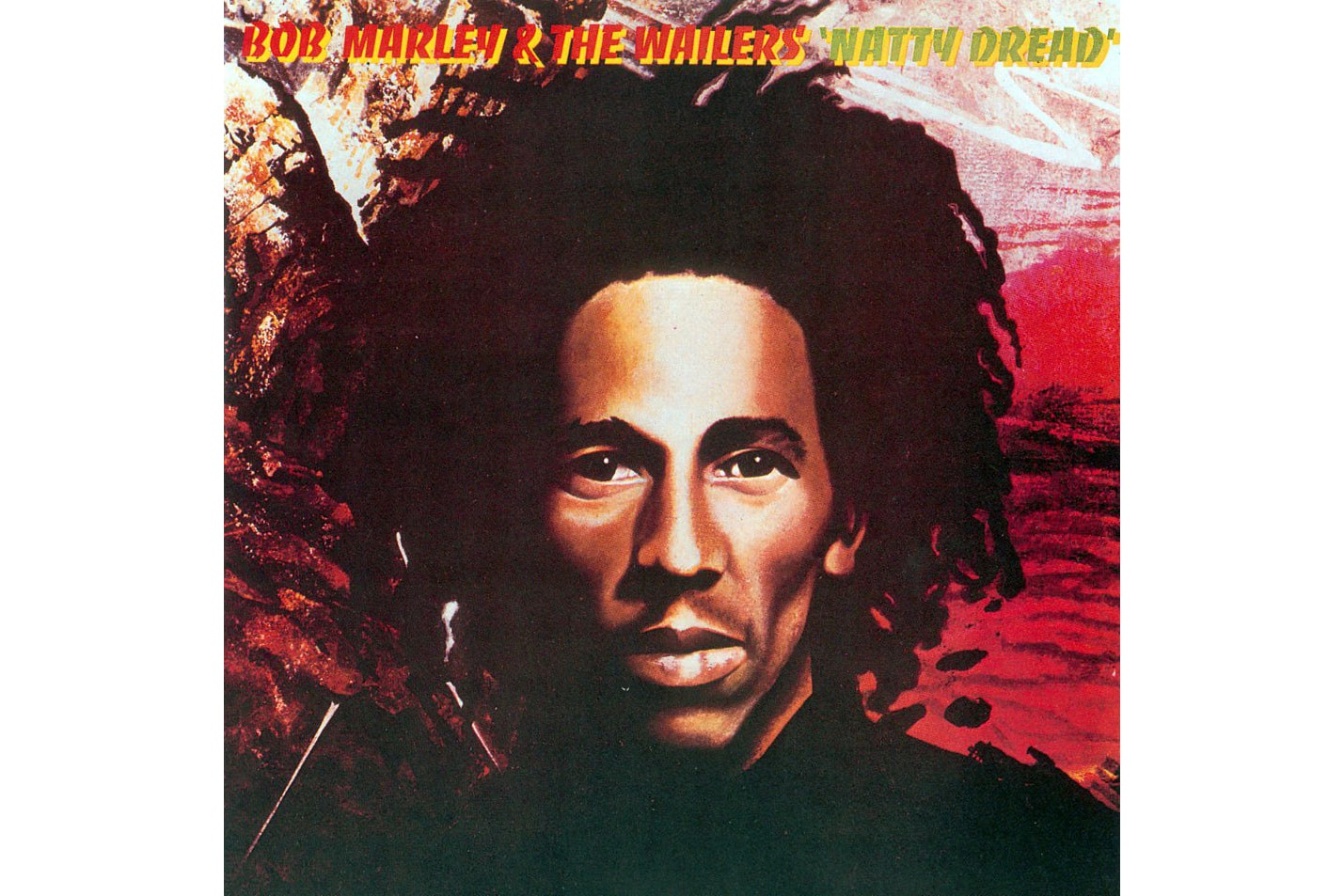 Despite being popular amongst local businesses, the font fell largely out of favor and the spotlight until it resurfaced on the cover of Bob Marley's 1974 album Natty Dread, some 20-odd years after the font's initial creation. Natty Dread is perhaps best known for "Lively Up Yourself" and its timeless live recording of "No Woman, No Cry," but the album also reintroduced the public to Banco—so much so that the font became nearly synonymous with Caribbean, reggae and Rastafarian cultures in the United States. The type found a niche on reggae record sleeves and dub-plates throughout the '70s and would've gathered dust in record-bins the world over were it not for the launch of Fausto Vitello, Eric Swenson and Kevin Thatcher's Thrasher Magazine in 1981.
1 of 4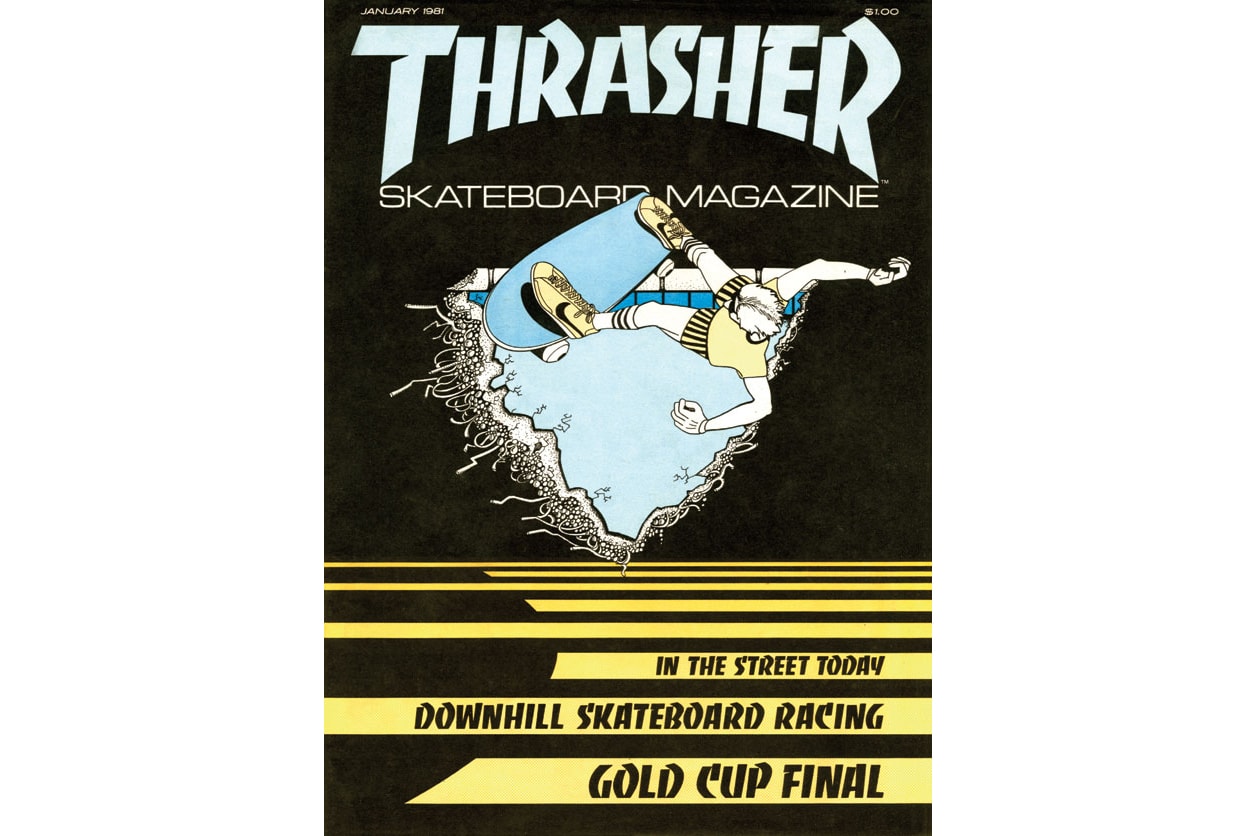 2 of 4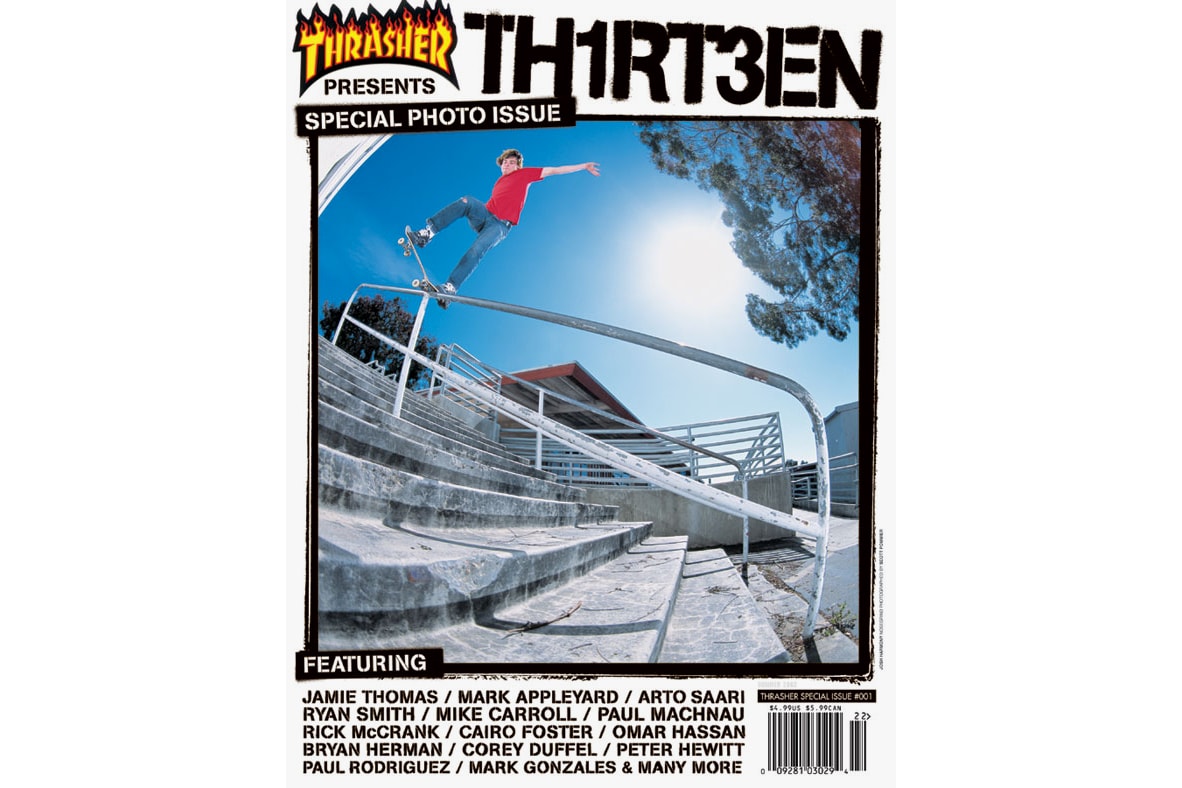 3 of 4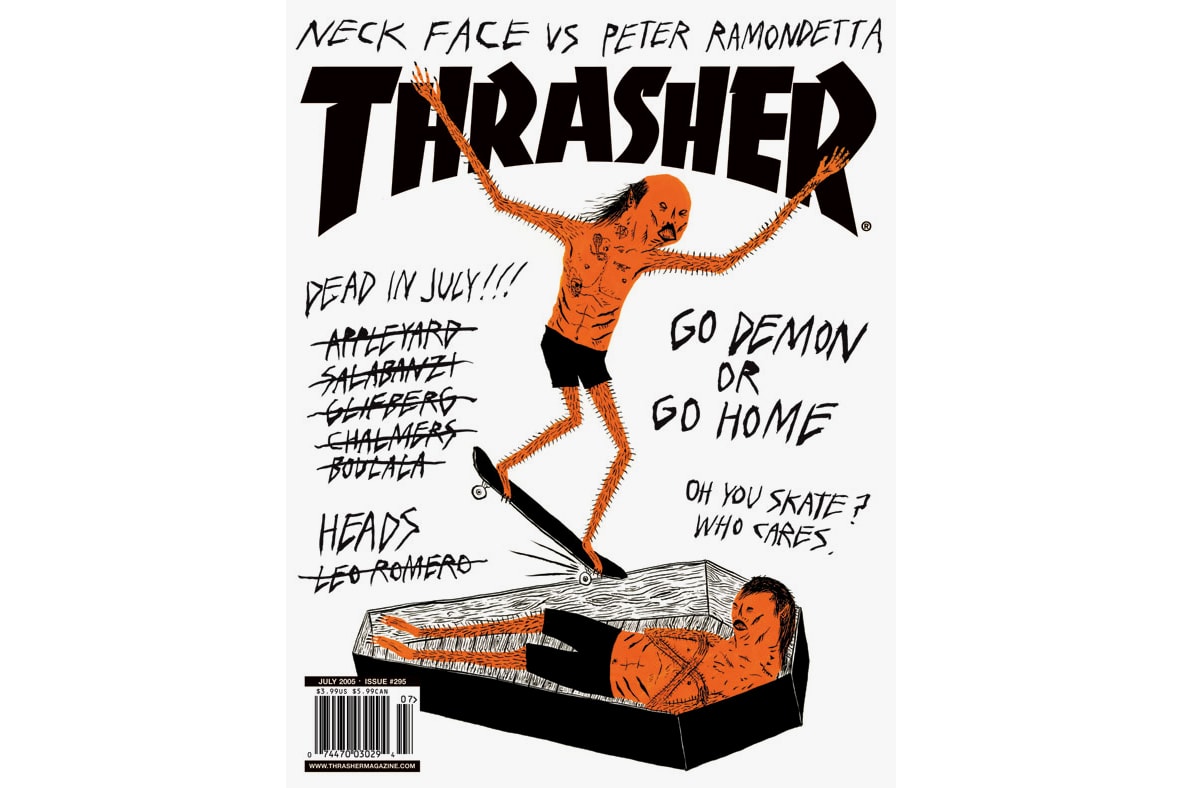 4 of 4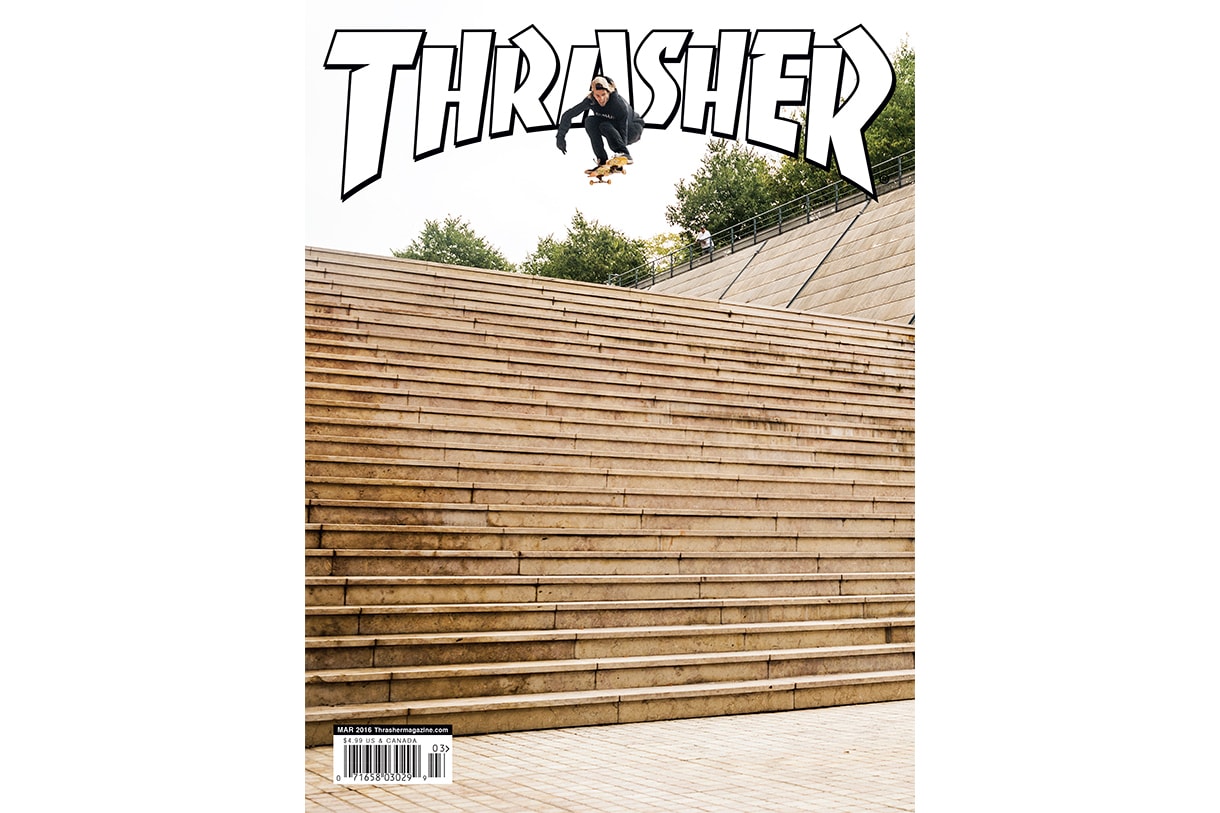 Thrasher is basically skateboarding's Bible: editorially speaking, its voice has always been by skaters for skaters, caring little for the acceptance and understanding of outsiders; current editor-in-chief Jake Phelps has built the publication's reputation on its honesty and unmerciful coverage of the subculture and all of its surrounding ephemera. Aside from skateboarding, Thrasher has always held reggae, dub and marijuana culture close to its chest as inspirations, so the use of Banco on its masthead makes sense. But once the magazine found its cultural legs in the West Coast skate scene and beyond, the font was quickly disambiguated from its island roots and re-contextualized as a symbol and signifier of skate culture and all that it stood for.
Thrasher has since collaborated with brands like HUF, Diamond Supply Co. and Supreme in reimagining the logo, while artists like Neckface and Mark "The Gonz" Gonzales have offered their own takes on the iconic typeface on magazine covers throughout the years. The flaming version of the logo so coveted by fashion insiders and influencers is reserved for the publication's annual year-end photo roundup—also known as the TH1RT3EN issue— since 2002.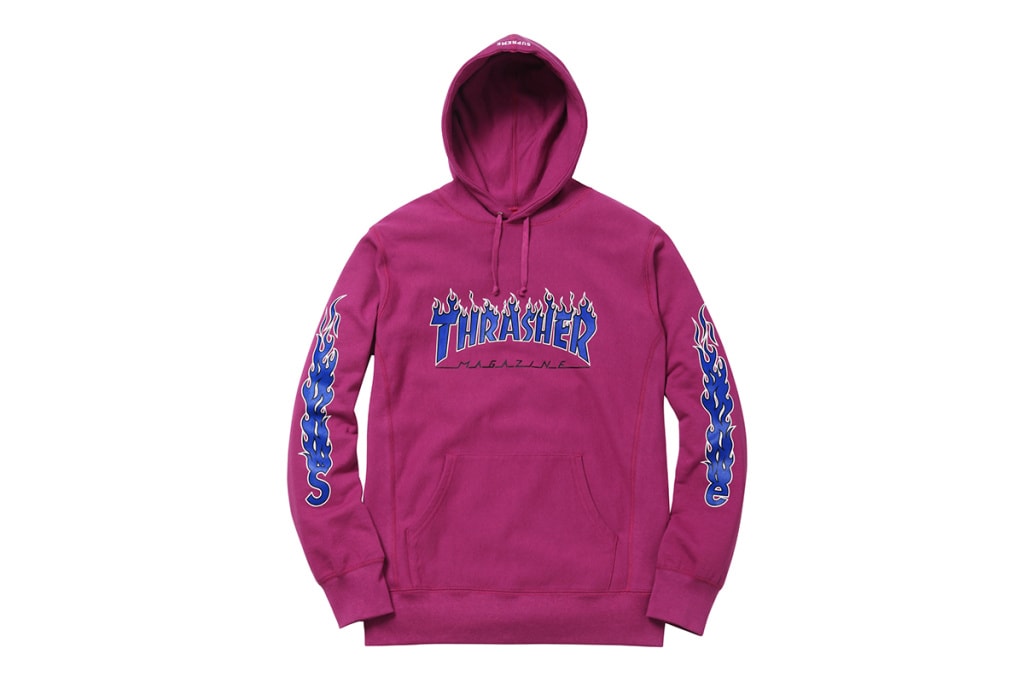 Thrasher merch has traditionally been a beloved uniform for neighborhood skate-rats the world over. Nowadays, though, it seems like every designer, model, blogger, and/or influencer has offered their own interpretation of the gear in a casual nod toward skate culture without the commitment of learning how to kickflip or scuffing up a pair of Half Cabs. Vetements literally and figuratively elevated the font by transplanting the logo from the chest to the shoulders on an oversized, $1,000 USD hoodie; Russian designer and skate culture admirer Gosha Rubchinskiy offered his own take on the logo; Raf Simons' favorite skateshop, Vier, plastered a flaming Antwerp on the chest-plate of menswear bloggers nerdy enough to read Raf Simons interviews on their days off. With its dying breath, even the late menswear cabal, Four Pins, pastiched the fashion world's adoration of the logo on a hoodie.
This wave of copycats has not gone unnoticed, however. One need look no further than Vogue's Skate Week—a skin-deep celebration of outsider culture by a notoriously classist publication—for proof of the trend's scope and impact in the fashion sphere. Skate Week drew furious kickback from the skate community; many felt that its skin-deep appreciation verged on appropriation and glossed over much of what makes skateboarding a thriving subculture and community.
And it doesn't stop at magazines: artists and fans like Tiësto and Carly Rae Jepsen—hardly known for their skate affiliations—have offered their own takes on the "Skate Tee," often to ridicule and embarrassment. Tiësto was eventually forced to take down his skate tee after getting meme'd into oblivion. From the pictures below, it's hard to tell if art is imitating life or vice versa any more.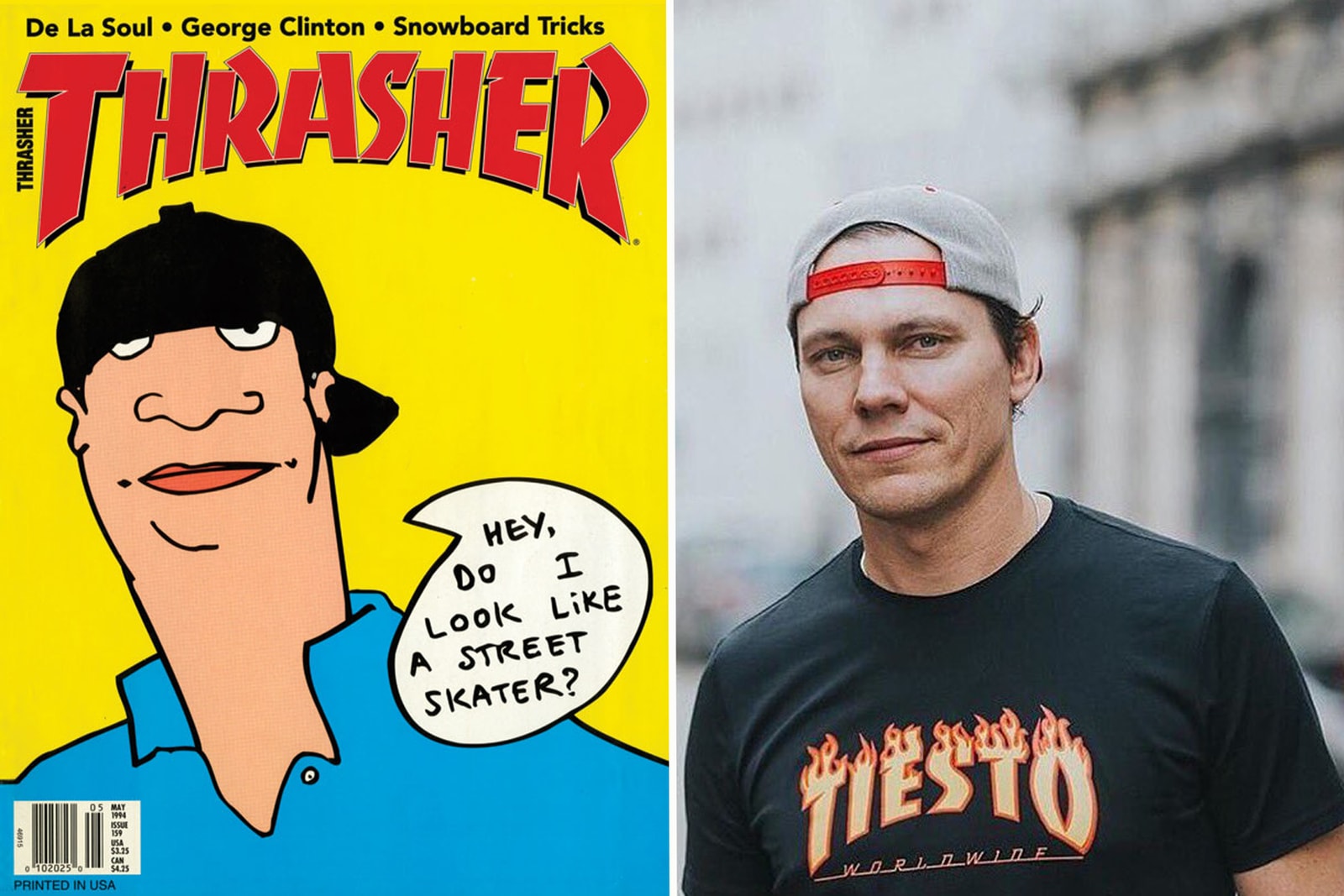 When asked about fashion's current fixation on skate culture, adidas team rider Lucas Puig noted that it's a double-edged sword: "On one hand, I hate it because I started skating because it was really different from everything else… Now you see every brand doing this and it's like, 'Fuck…c'mon, I live this…' On the other side, it's good for the mainstream. Maybe it'll open some doors for the business and get some more money put into skating." Jake Phelps has a much blunter opinion: "It's corny as shit." And he has a point: skaters have the right to be mad that fashion—a culture built on exclusivity—should take bits and pieces from a subculture so close to the street and price it upwards of $200 or $900 USD without having the stones to throw themselves down a 25-set. Hell, that Racked piece that quoted Phelps referred to him as "Jeff Phelps," showing just how half-hearted fashion mags have been in their endorsements and research. Skateboarding as a subculture has always detested poseurs, after all.
In the end, it appears that skate merch (and Thrasher merch in particular) has gone the way of vintage band tees: sure, you might not be able to name any members of Rush or Exodus or the last Skater of the Year, but it's a fire piece, and it speaks to a passive appreciation and support of a subculture and aesthetic. And if wearing a Thrasher hoodie (or a Gosha hoodie or a Vetements hoodie) could potentially put one kid onto skateboarding, it would all be worth it.
But whatever you do, please don't mall-grab.