Rihanna & PUMA Are Eyeing Paris Fashion Week to Debut Their Next Collection
Is FENTY x PUMA hitting the runway in Paris?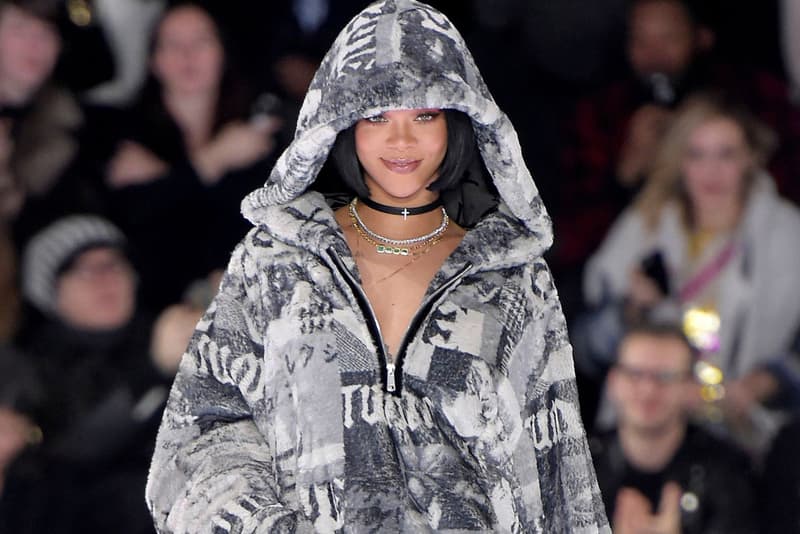 Earlier this week, it was announced that Rihanna's FENTY x PUMA collection would be skipping out on a runway show at New York Fashion Week — her first collection debuted at NYFW back in February — and instead opting for a bevy of exclusive pop-up shops to release the Fall/Winter 2016 collection next month. So when will we get our first look at the second FENTY x PUMA range?
It may be sooner than you think. According to WWD, RiRi and PUMA are still eyeing a runway debut this fall for the Spring 2017 collaboration — but not in New York. Instead, FENTY x PUMA may see an official unveiling with a show at Paris Fashion Week. And while the label wasn't present on the preliminary schedule that the Chambre Syndicale released earlier this week, WWD points out that a number of houses have shifted time slots since — for example, Saint Laurent is now slated for the opening day while KENZO will have back-to-back night slots toward the end of Fashion Week.
So could any of these changes have been made to accommodate a new FENTY x PUMA runway show? Stay tuned and look for Paris Fashion Week to kick off September 27 and run through October 5.