No Jumper Affiliate & "Gluten-Free Gangsta" Lil House Phone Enlists Pollari & More for Debut EP, '(310)973-XXXX'
#ropegang or don't bang.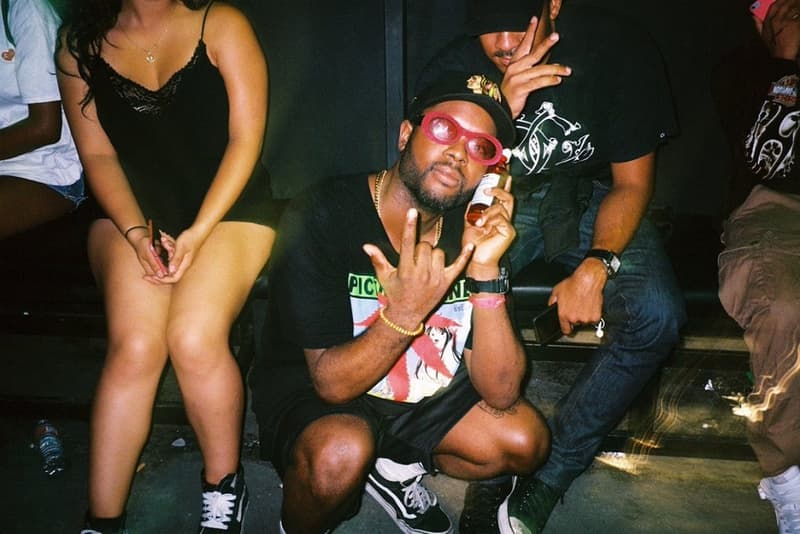 For those unfamiliar with the internet's underground rap movement or the LA rap scene in general, there's a podcast known as No Jumper that basically serves as that community's meme-friendly CNN. From $UICIDEBOY$ to Taxstone to Lil Yachty, its guests receive audiences for interviews/podcasts that discuss everything from drugs to rap to pornstars and everything in-between. Out of all the personalities that serve as normal hosts and guests on No Jumper, the most musically-talented one — unless Adam22 has an iPhone full of #realrap and #bars he hasn't revealed yet — is Lil House Phone. A southern California native, House Phone is steadily on his way to becoming one of his region's underground MVPs. This week, he's finally make his proper introduction to the public-at-large with his debut EP project. Entitled (310)973-XXXX, the project includes six new songs from the "gluten-free gangsta" and staunch defender of the grossly-underrated home phone, as well as contributions from Pollari, Lil Tracy and others. You can stream the EP below, and show Lil House Phone some love on Twitter and Instagram.