These Throwback Movies and TV Shows Will Help You Through Your 'Stranger Things' Withdrawal
There's some more binge-watching ahead of you if you're already missing the popular Netflix hit.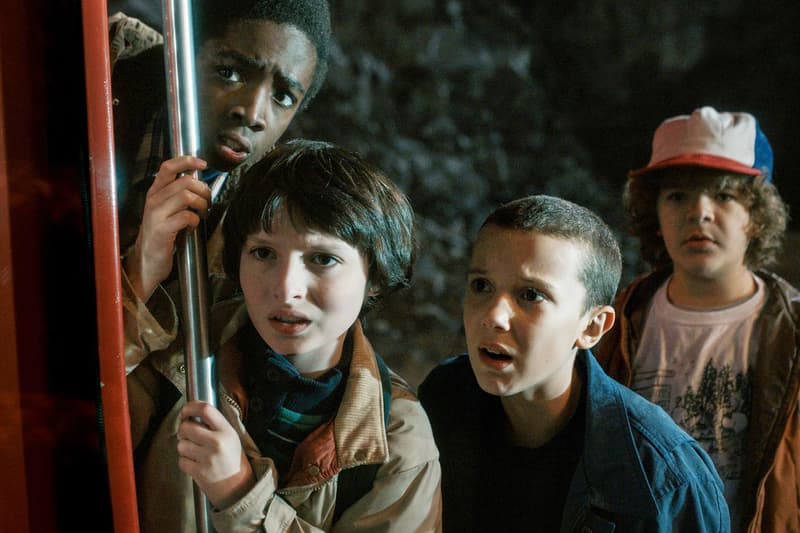 The Duffer Brothers' Stranger Things has been a breakout hit for Netflix with the show racking up more than 8.2 million streams in its first 16 days. This performance beat out some of the entertainment platform's highly-acclaimed titles like Daredevil, Jessica Jones, House of Cards and Narcos.
The first season's success can be attributed to the story's winning formula of combining genres like mystery, adventure and horror. But perhaps the main ingredient as to why fans love the series so much is its obvious nod to the '80s. Nostalgia is in full effect here as Matt and Ross Duffer have revealed that movies like E.T. the Extra-Terrestrial and Poltergeist influenced the creation of the show. In addition to nostalgia, another reason why Stranger Things is so revered is because of the characters, specifically the children–there's Mike, Lucas, Dustin, Will and Eleven. The magical chemistry between them is what makes the show truly special and it has us longing for the days when our favorite childhood movies and programs centered around mischief, adventure, friendship and family.
If you've already binge-watched the entire series, we're sure you're now having some major Stranger Things withdrawals. As a temporary solution, here are a list of movies and TV shows you can watch from the '80s and '90s that have similar themes.
Before you begin, we just want to warn you that there are spoilers ahead.
MOVIES
---
The Goonies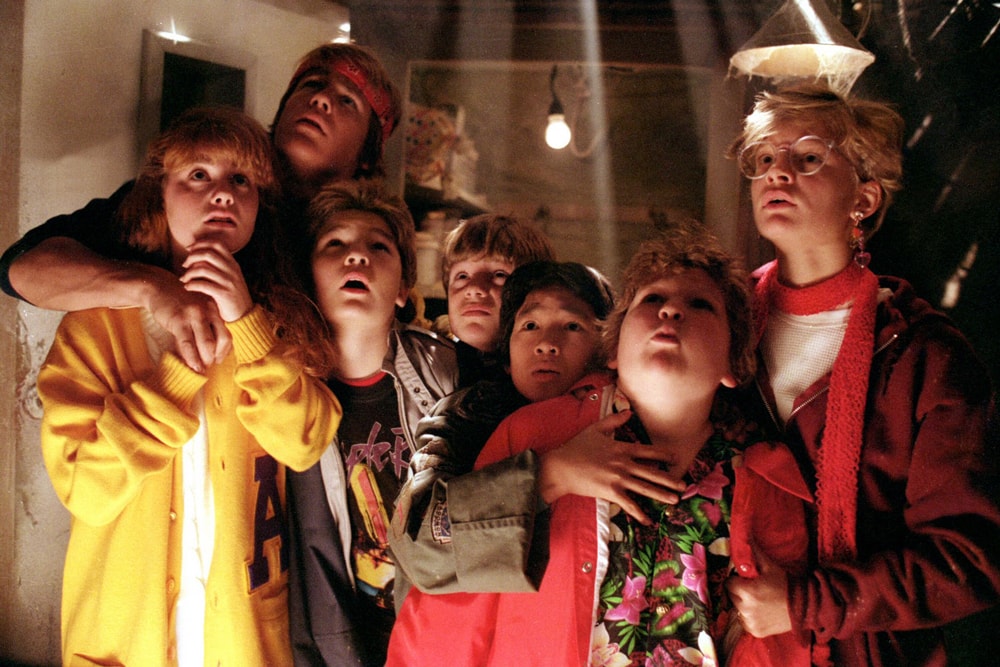 Just like Stranger Things, The Goonies is also about a group of kids going on an adventure to seek the unknown. While the ST gang make an attempt to find their friend Will in the "Upside Down," Mikey and his Goonies are determined to discover the treasures of a fabled pirate named One-Eyed Willy. Along the way, they find themselves in dangerous situations, usually at the hands of some unsavory adults. But in the end, it's their bond in friendship and teamwork that gets them through all obstacles.
---
Monster Squad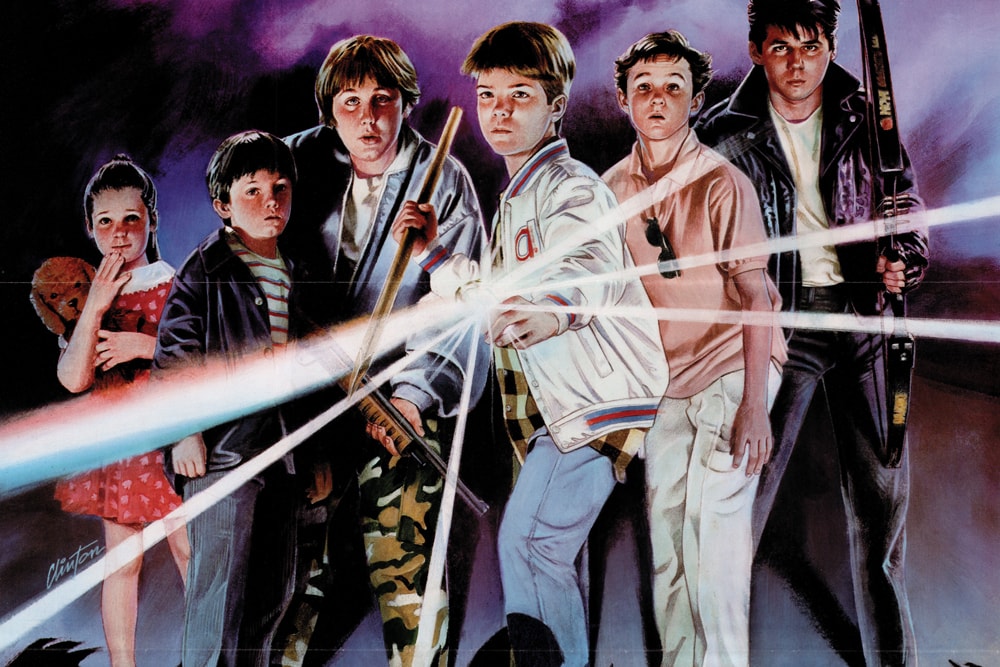 Monster Squad is a kid-friendly horror flick about a collective of young monster fanatics who suddenly have to do battle with the likes of Count Dracula, the Mummy, Wolfman, Frankenstein's Monster and the Gillman. It's another adventurous tale of kids getting into crazy predicaments, but unlike Stranger Things, we actually get to see more than just one terrifying creature.
---
It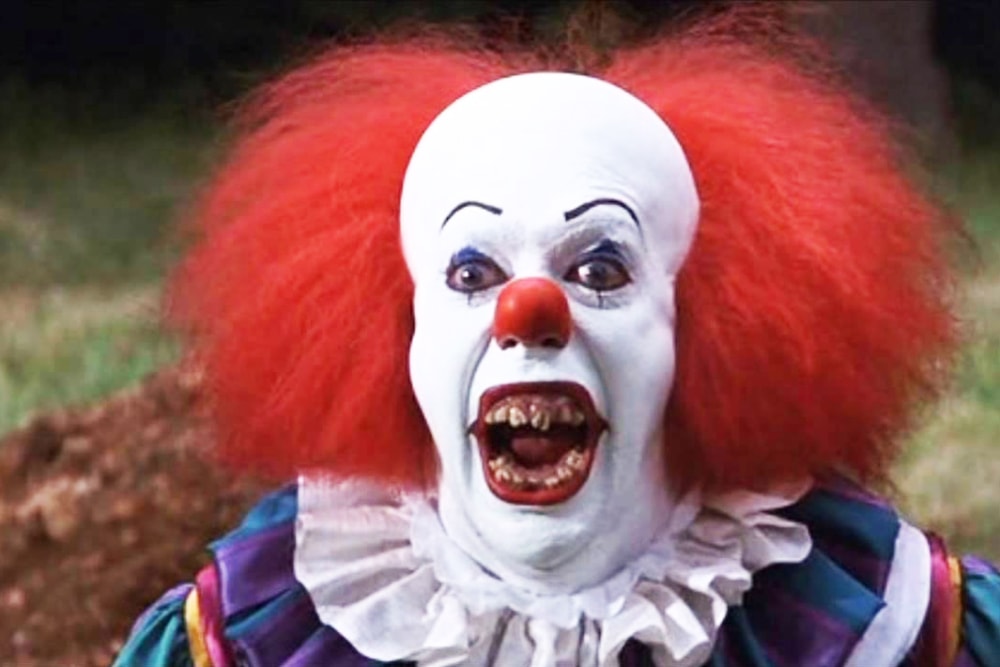 The kids in the movie It call themselves "The Losers' Club" because of the way they're tormented by their personal problems and the bullies at school. To add insult to injury, there's also a demonic clown running around town wanting hurt them — but is he real or just a figment of their imagination? Like Stranger Things, It is about overcoming fears through the power of friendship. Plus compared to Pennywise, the Demagorgon from Stranger Things feels like a walk in the park. I'm sure that killer clown has traumatized a few of us in our younger years.
---
The Lost Boys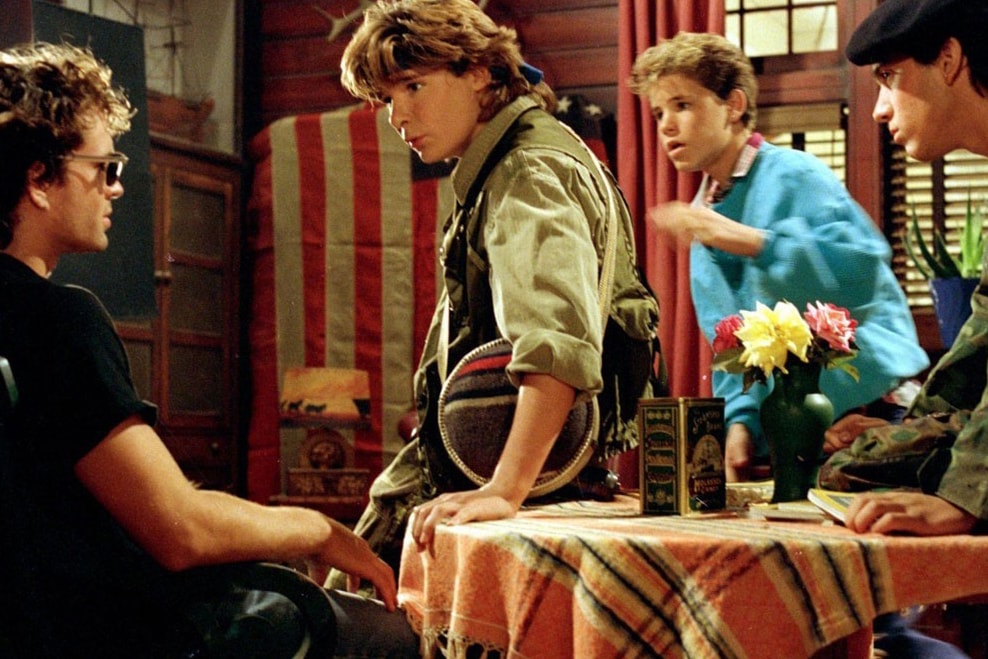 The Lost Boys follows the familiar teen horror trope of young people getting into some really sticky situations. Sam and Michael are two brothers who just moved into a new town near the beach. They come to find out that there are flyers for missing people all over the boardwalk and coincidentally, they're harassed by a group of older teens. Turns out these guys are vampires who prey on others and now they've turned Michael into a vamp too. Similar to how Mike, Eleven and the rest of the crew have to save Will in Stranger Things, Sam and his group of friends must find a way to save and cure Michael.
---
Hook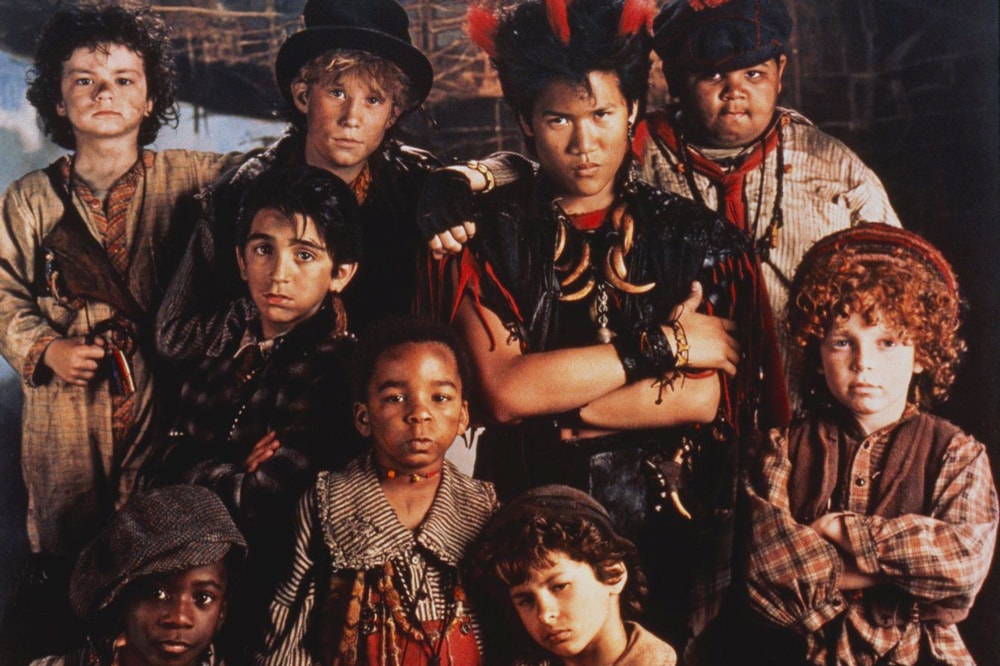 Taking out the horror aspect, Hook is still worth the watch to cure your Stranger Things withdrawal. If adventure is what you seek, then nothing really compares to the wonderful tales of Peter Pan, especially when he's with the Lost Boys. So here you have a group of kids going against a gang of hateful adults in the form of Hook and his pirates. In a clearer equation: Mike, Lucas, Dustin, Will and Eleven are Peter Pan and the Lost Boys. Dr. Martin Brenner (Matthew Modine's character) and the rest of his agents and military personnel are Hook and his merry gang of pirates.
---
The Sandlot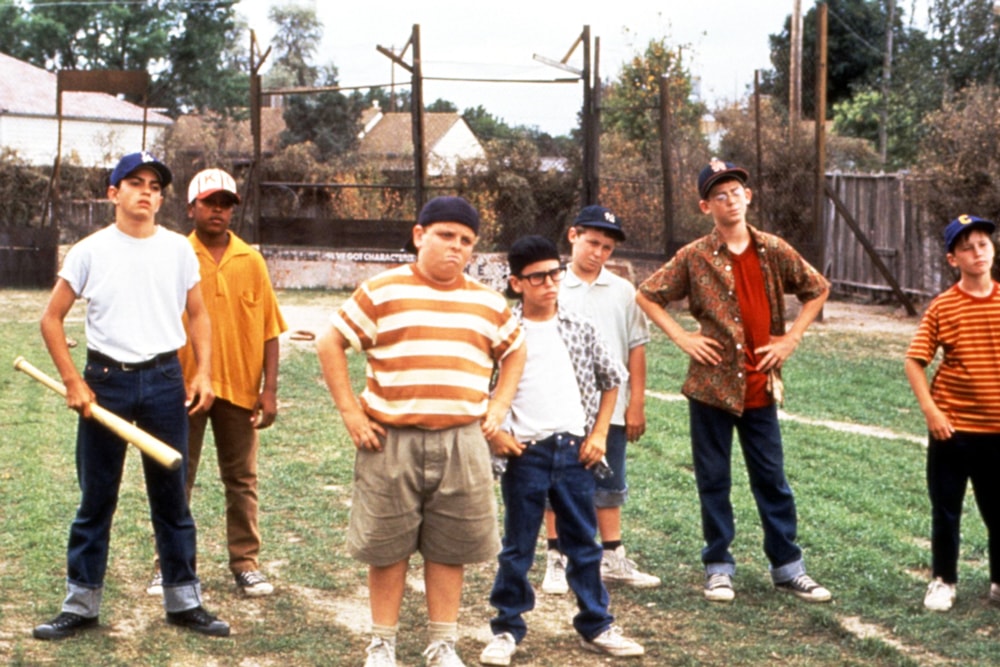 Once again, we take out the horror element and just go with nostalgia, friendship and baseball. Like Stranger Things, this movie is also a period piece. It's set in the summer of 1962 and tells the tale of a group of kids who love baseball and mischief. Similar to ST, Sandlot is about forming stronger bonds, especially when there's a new kid in the crew. Scotty Smalls is practically like Eleven, but without the superpowers–both just want to fit in.
Honorable Mentions
Little Monsters, Super 8, The Babysitters Club, Gremlins 1 and 2, Stand by Me
TV SHOWS
---
Freaks and Geeks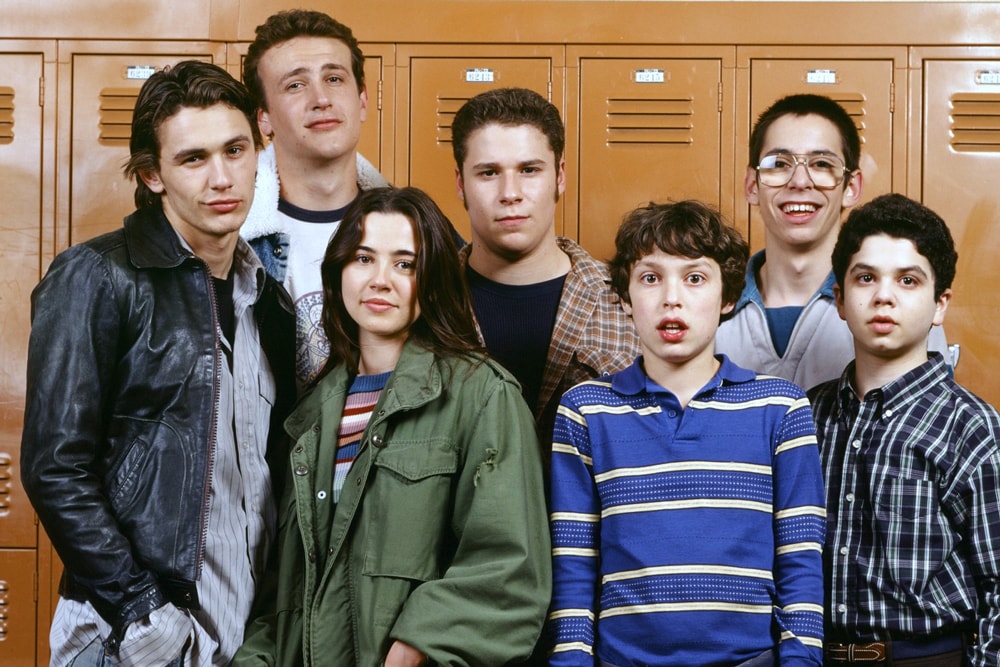 This cult series set in the '80s takes us into high school territory, so it will probably remind us more about the teens in Stranger Things. While the Netflix show has Nancy, Barb, Jonathan and Steve, the TV comedy-drama has Sam Weir, Daniel Desario (James Franco), and the rest of the crew. It would be cool to compare the behaviors and fashions of the characters from both programs, so keep observant and see if someone like Barb could end up dating Ken Miller (Seth Rogan's character).
---
Buffy The Vampire Slayer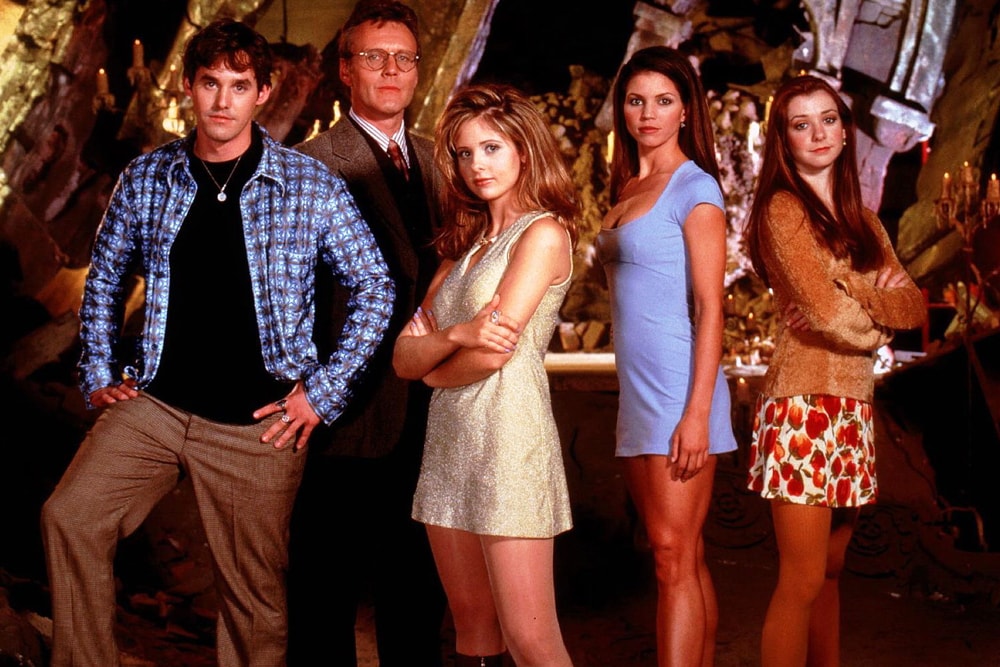 Did you know that the fictional Buffy the Vampire Slayer started her career in monster hunting at the age of 15? Although we are going through teen territory here again, it's quite easy to compare the show's premise of hunting creatures with that of Stranger Things's plot. Also, Buffy herself is aided by her close friends, similar to how Mike and the rest of the gang have to team up in order to save Will. Come to think of it, Nancy is actually more like Buffy in this comparison, as she was the one most determined to slay the Demagorgon.
---
The X-Files
X-Files is quite similar to Stranger Things for the fact that it's a show about solving mysteries that pertain to aliens, monsters and spirits. So there's still that "horror" aspect here that parallels both shows. Plus Mike, Lucas and Dustin are practically mystery solvers like Fox Moulder and Dana Scully.
---
Twilight Zone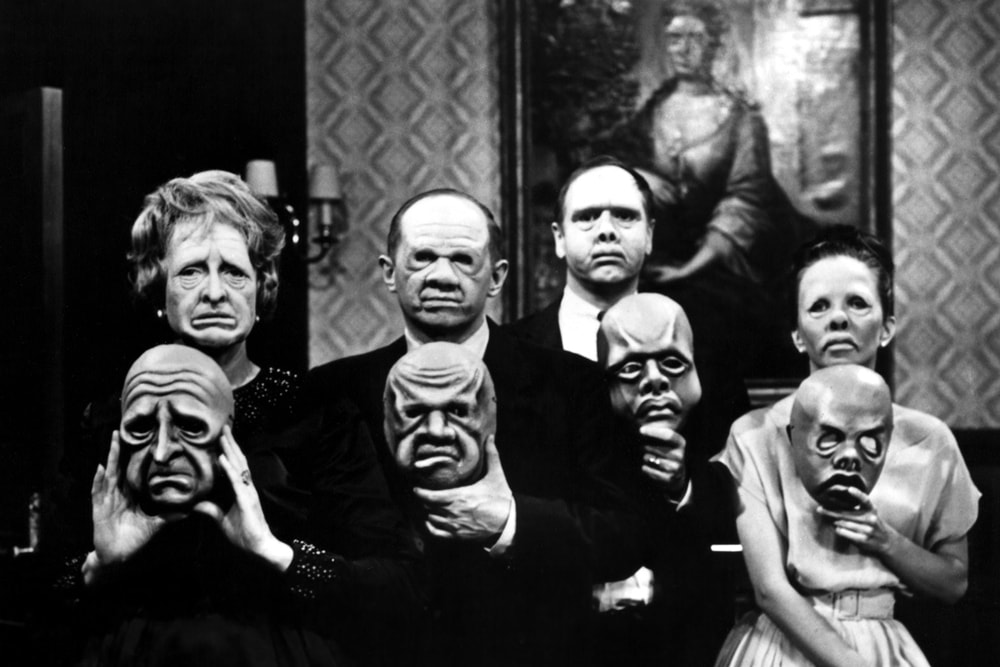 There's definitely a creepy factor to the mood of Stranger Things and it would be remiss to point out that the story's plot could very well be a long Twilight Zone episode. Similar to the Rod Serling series, Stranger Things is about the mysteries of the unknown. As the IMDB description of the iconic program points out, it's a show about "Ordinary people finding themselves in extraordinarily astounding situations, which they each try to solve in a remarkable manner." That, plain and simple, describes ST in a nutshell.
Honorable Mentions
Twin Peaks, Are You Afraid of the Dark?