Grovemade Supplements Its Wooden Accessories With a Set of Speakers
Grovemade taps industrial designer Joey Roth for the latest addition to its desktop setup.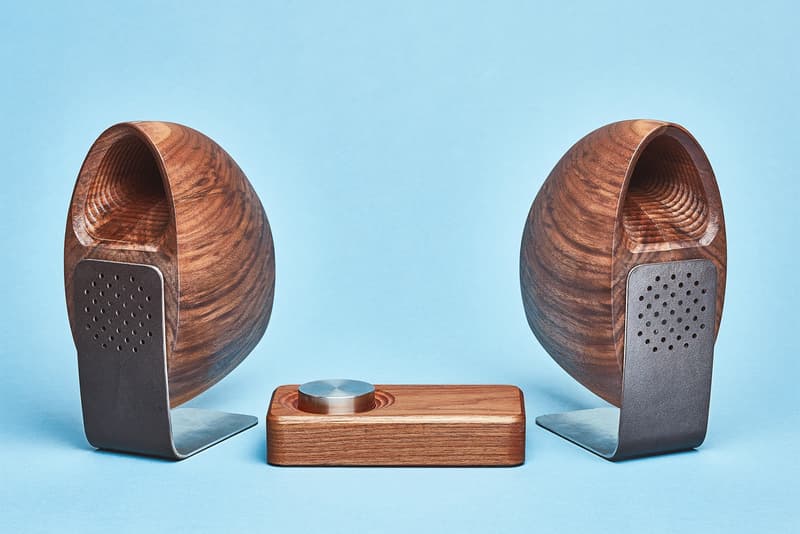 1 of 2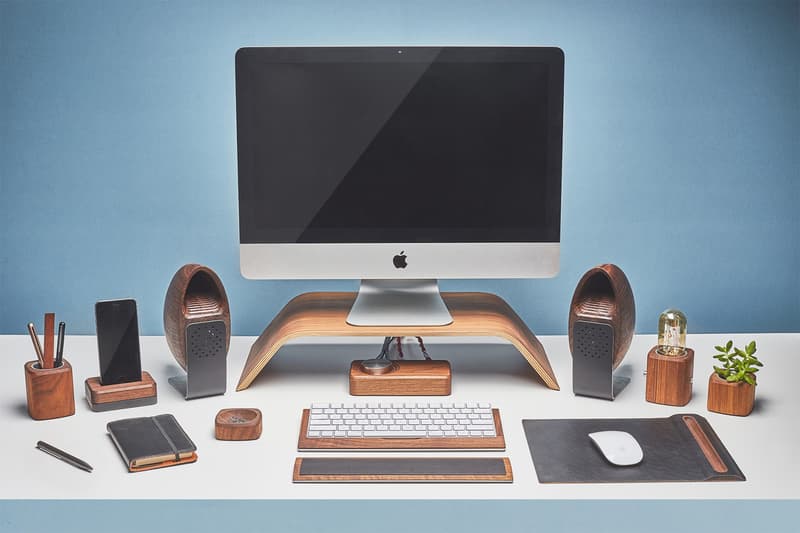 2 of 2
Grovemade has rocketed upward in stature ever since its unveiled its premium desktop collection back in 2014. Crafted in either maple or walnut and featuring everything from a monitor stand,keyboard tray, wrist pad, and mouse pad to a pen pot, desk lamp, paperclip holder, and ruler, the range is one of the more affordable-yet-elegant desktop setups around. Naturally, the West Coast company isn't done with its desktop offerings yet and has brought forth a welcome addition to the collection: a set of matching speakers.
Produced in Grovemade's Portland, Oregon workshop with hours of CNC machining and skilled hand forming, the speakers echo the aesthetic of the company's signature wooden accessories, but are easily its most tech-centric release to date. Tapping industrial designer Joey Roth, the speaker system is one of the most simplified out there thanks to a custom back-loaded horn design that employs a full-range driver while internal geometry eschews parallel walls and flat surfaces to eliminate standing, distortion-causing waves; in short, the interior of the speakers work much in the same way as a concert hall. "Usually when I do my audio simulations I have to compromise to make it buildable. But working with the Grovemade guys, the simulations became the final geometry," said Roth.
Grovemade's wooden speakers can be ordered online now for $599 USD while an in-depth look at their considered design can be perused here.