Find out Why A.P.C. Invested in Outdoor Voices
Jean Touitou and Tyler Haney discuss their partnership.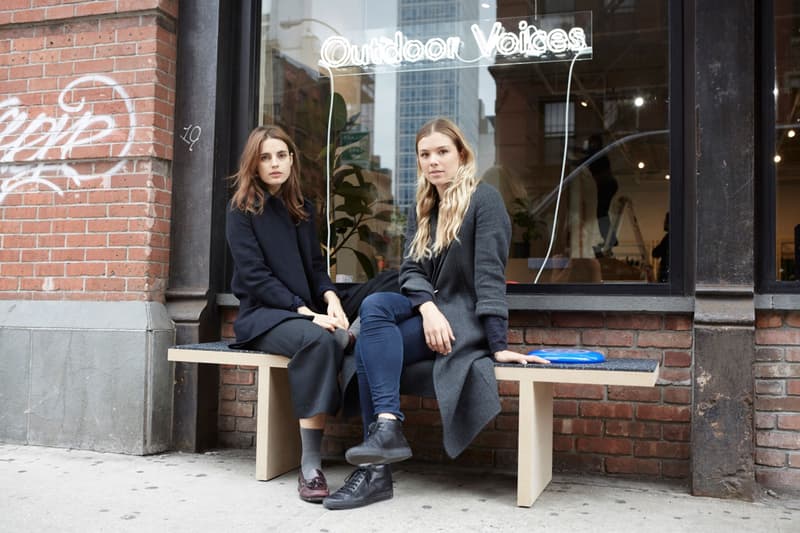 Drawn to the aesthetic parallels between A.P.C. and Outdoor Voices, Jean Touitou initiated a partnership with Tyler Haney, culminating in a collaborative line that is set to launch on August 31. Based in New York, Outdoor Voices has adhered to a digital-first strategy, with 80 percent of its sales taking place online. Discussing her company's moves in e-commerce, Haney emphasizes speed and nimbleness: "We are very quick to respond and I think the fashion industry has lost that," she says. Touitou echoes this as he laments the state of fashion today. Comparing fashion to the record industry, he states, "There is a crisis of overproduction. Too much fabulousness. It really is the Warholian nightmare." With sales up by 800 percent in the year ending in April 2016, Outdoor Voices has managed to capitalize on athleisure to great effect. Take a look at Business of Fashion's full piece here for a deeper look at Touitou's investment in Outdoor Voices and how their partnership has grown.