PUMA Debuts Arsenal's New Away and Third Kits for the Upcoming Season
Boasting two contrasting colorways.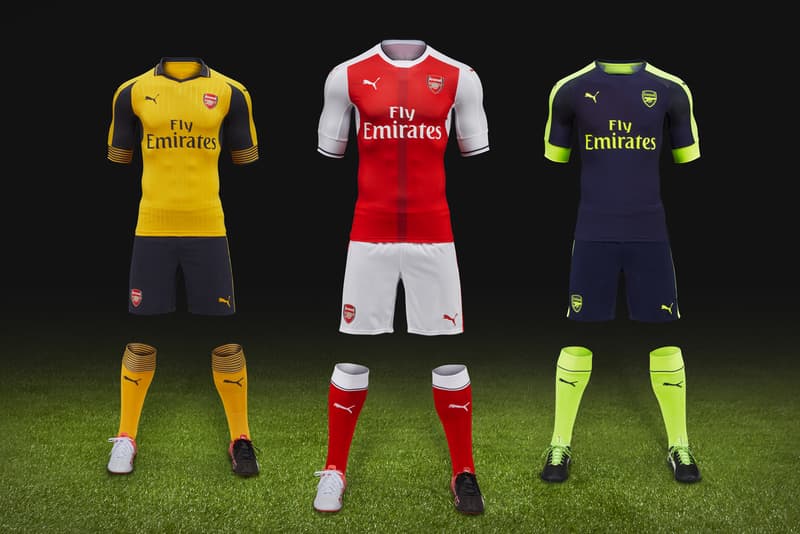 PUMA has recently unveiled Arsenal's latest away and third kits for the upcoming season that boasts two juxtaposing colorways. The new away design features a vibrant yellow pinstripe shirt that is accentuated with gunmetal grey details as well as a fold over collar and grey sleeves. On the other hand, The third kit primarily boasts a dark blue shade that is finished off with yellow stripes on the sleeves along with shock yellow socks.
The Gunners' superstar rightback Héctor Bellerín said: "I'm loving the new Away and Cup Kits for this season. I'm pretty into fashion so I think the Away Kit is great – the shirt has a cool collar and pinstripes, what else could you want? I really like the colours in the Cup Kit too – the Safety Yellow details will definitely help us stand out on pitch!"
The new Arsenal away and third kits will be available for purchase starting July 30 at PUMA's official website.