Phillipe Starck's Blade-Shaped Wine Cellar Is an 'Extension of Nature's Intelligence'
Capable of housing 300 barrels of only the finest wine.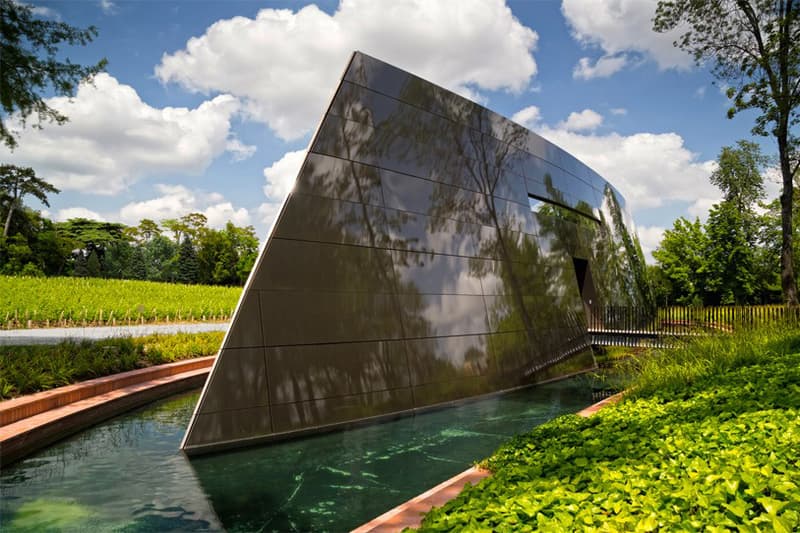 1 of 7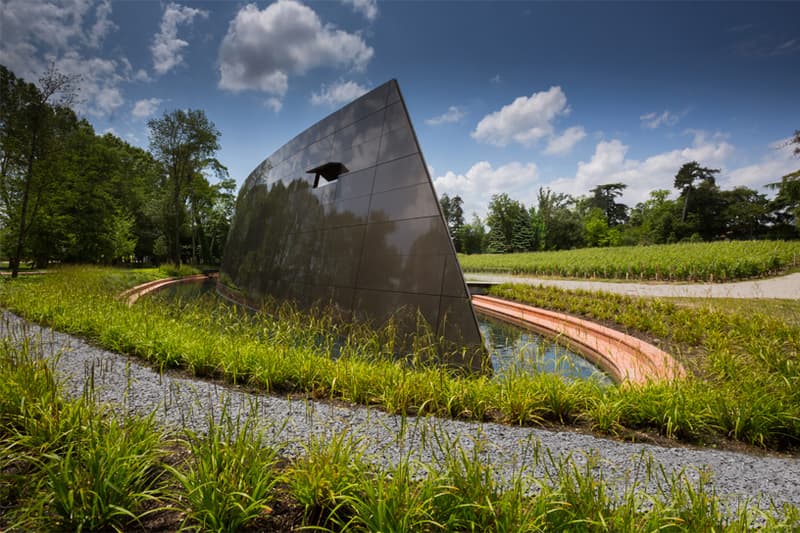 2 of 7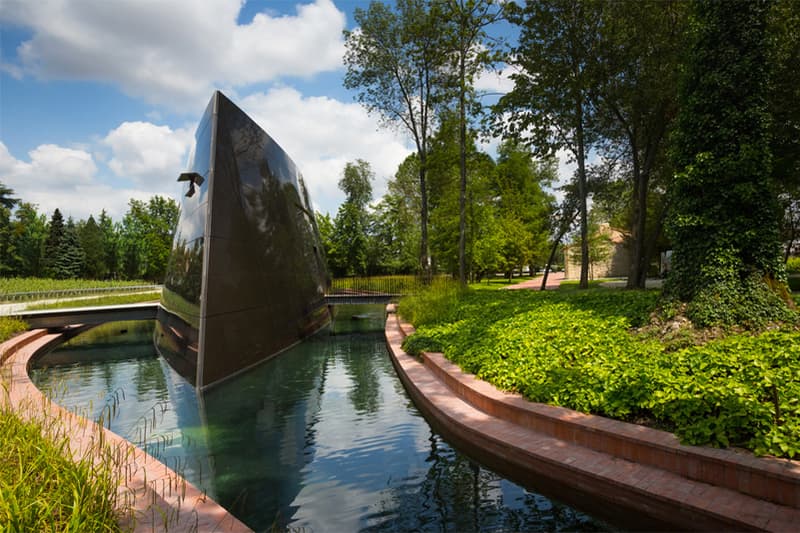 3 of 7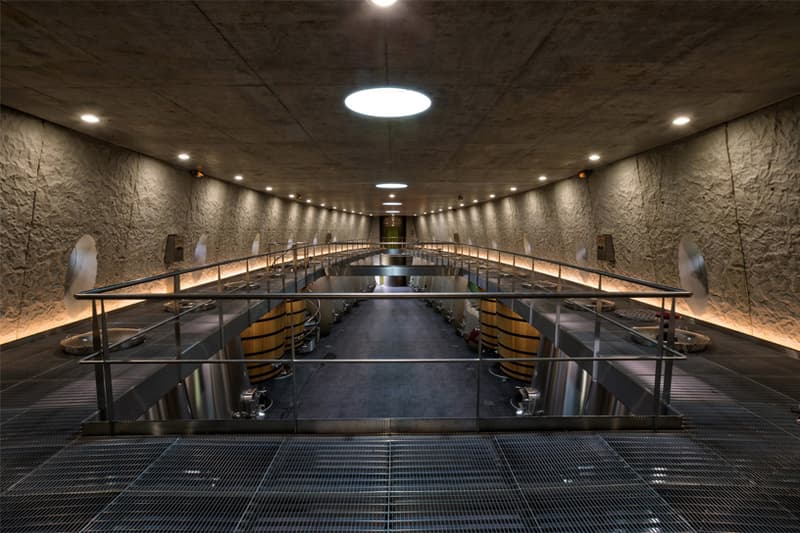 4 of 7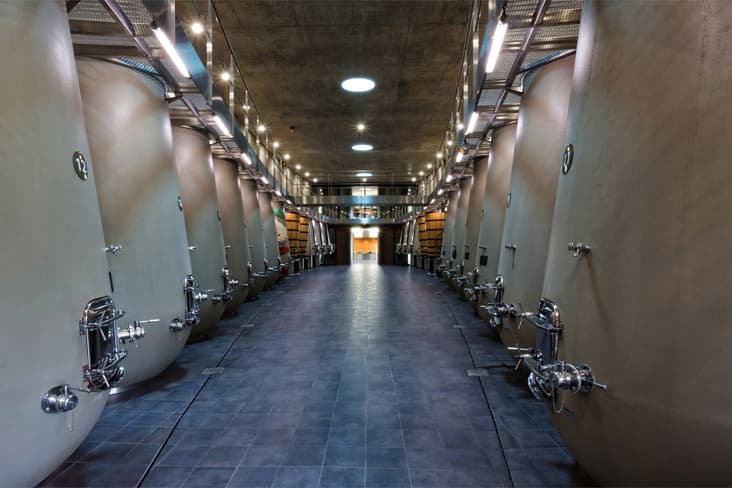 5 of 7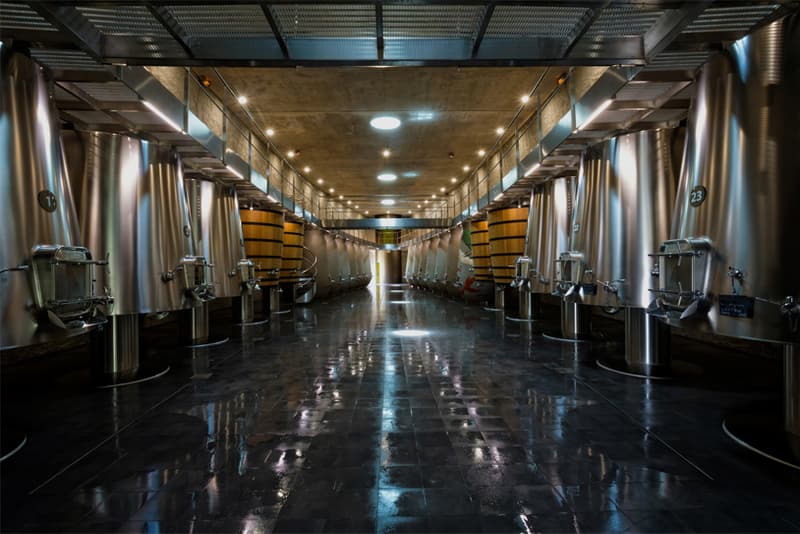 6 of 7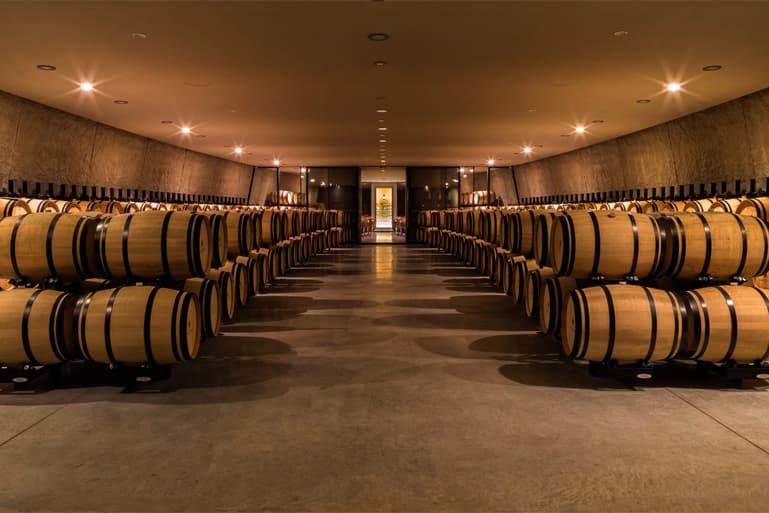 7 of 7
French designer, Philippe Starck, who is widely recognized for constructing elegant interiors and furniture, recently joined forces with fellow architect, Luc Arsène-Henry, to construct a stainless steel cellar for Château les Carmes Haut-Brion. The Bordeaux wine estate desired a structure that can withstand unstable environmental conditions and be submerged in the site's manmade lake. The duo answered with a sleek makeup which encompasses three stories: a barrel cellar on the lowest floor, a tasting room on the second floor, and a roof terrace where visitors are welcomed with a stunning vista of the vineyards. Moreover, the cellar which is meant to resemble a large knife that has fallen from the heavens, is also capable of storing approximately 300 wooden barrels of the finest wine.
Starck says the design is "free from any architectural gesture, it symbolizes the qualities of the wine that is made there: finesse and elegance." He adds: "[The wine's] home had to be evocative, a minimum, an institution, a reflection." Peruse through beautiful photos of the French estate and learn more by visiting its official website.