The Artist Whose Work Inspired the "Famous" Video Compares Kanye West to Andy Warhol
New York painter Vincent Desiderio tells NPR he was "floored" and "honored" after seeing the video.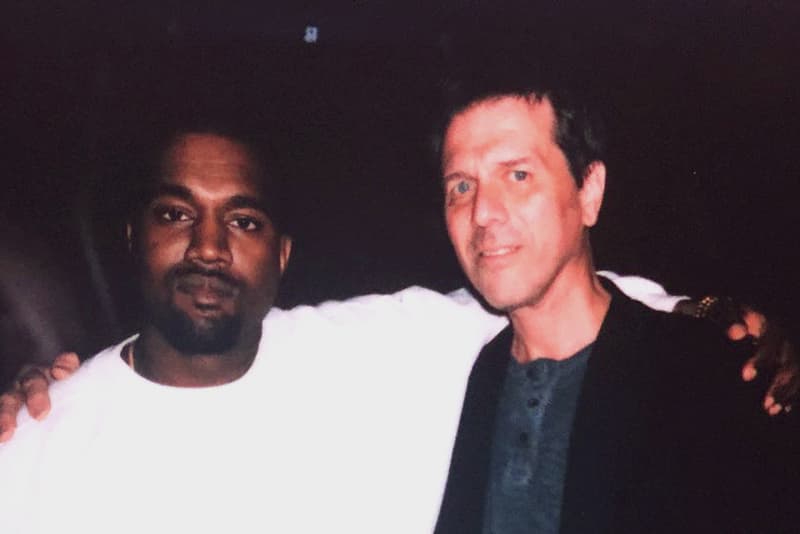 With Kanye West's "Famous" music video still being screened across the U.S. and globally, it's safe to say that the controversial artist has done a pretty good job of keeping his song and cinematic work in the pop culture conversation. However, what some many not know is that West was actually inspired by the painting of a New York artist, named Vincent Desiderio, when it came time to create the visuals for the "Famous" track. NPR recently sat down with Mr. Desiderio and discussed what transpired after he discovered that Kanye tapped his painting Sleep as a reference to the rapper's latest single.
Here are some interesting points from Vincent Desiderio in the interview:
On describing his painting:
It's been described as an orgy, which is wrong. It represents a communal sleep — which in a larger sense might represent the sleep of our culture, the sleep of reason.
On receiving an invite from Kanye West to attend a "special" event:
Of course, when I told my children that Kanye West's office had just called me, they were freaking out. They said, "Dad, you gotta go!" So off I went.
His reaction after watching the video:
I was gobstruck, is the word. I was absolutely floored and honored, and I almost felt like crying. I think that Kanye and I embraced each other, and everyone else was sort of like that — they were all high-fiving me and hugging me. There are experiences like that in the arts where somebody actually gets what you're doing. Not that your goal is to communicate — it's more self-enlightenment. But at that moment I realized that Kanye and I were on the same page completely. He was an art student, and speaking to him was like speaking to the brightest of my peers.
His intepretation:
A few these people are certainly repulsive to me, and everything in the habit of my intuitions would steer me to seeing this as a vicious attack on them. And yet, there was something in the execution of the piece that kept all of those thoughts at bay. I felt a spark of empathy — not really for them, it was for the world.
On Kanye being in the video himself and comparing the rapper to Andy Warhol:
An incredibly important detail. An image like that is a mirror of the ridiculous cult of celebrity. I think Kanye, who I believe is very much like Andy Warhol in that he does not let his guard down about who he is, presents a mirror to people rather than he telling them how to think.
About being offered any compensation:
No, I wouldn't have taken it. That would have cheapened the entire endeavor. Believe me, when I saw him, when they revealed this to me, it was a gift. The gift was not the gift of celebrity; the gift was that what I did had strains of ideas, of information in it, that he was able to access and redevelop and realize into a different kind of image. It was a communication of artists. Believe me, I get so many questions now — "Did he pay for you? He'd better be buying a painting" — and I'm saying, this is ridiculous. If art is always created in the service of the almighty dollar, we're really in trouble.
You can read the rest of the interview and hear the conversation at NPR.