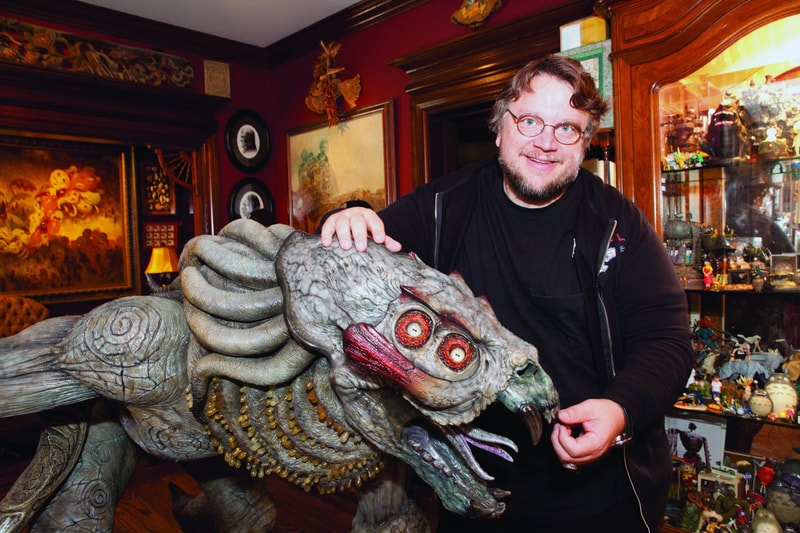 1 of 4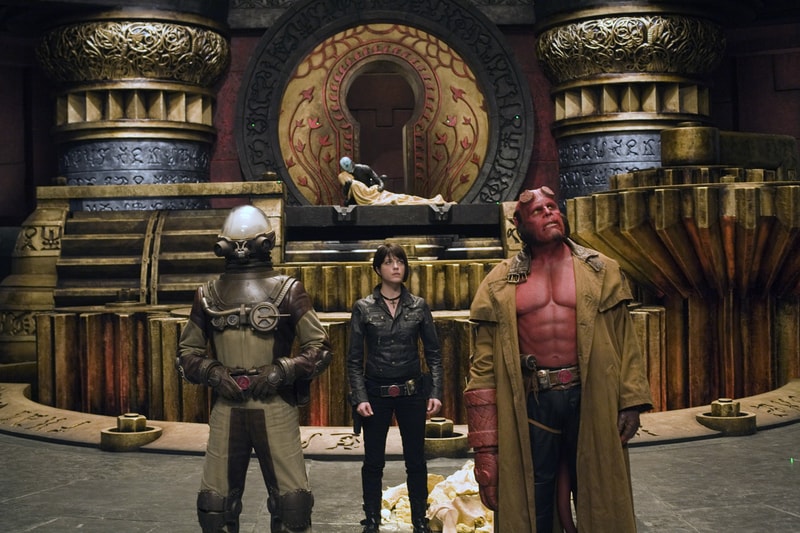 2 of 4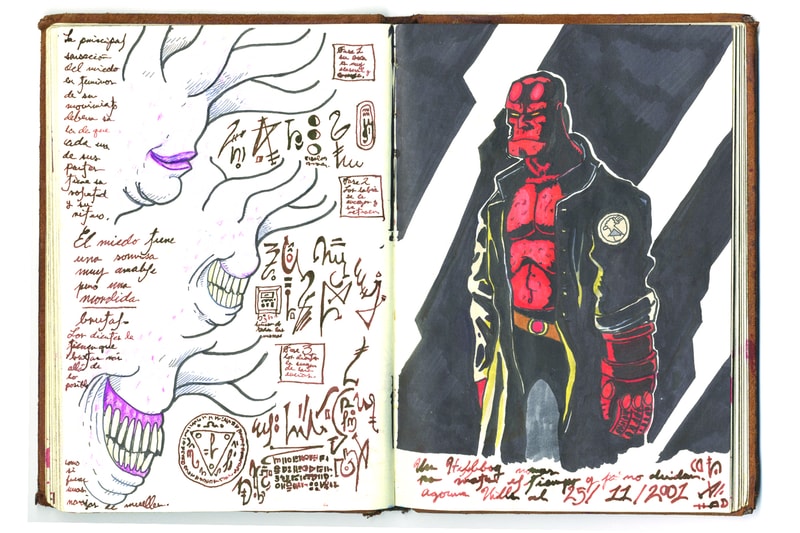 3 of 4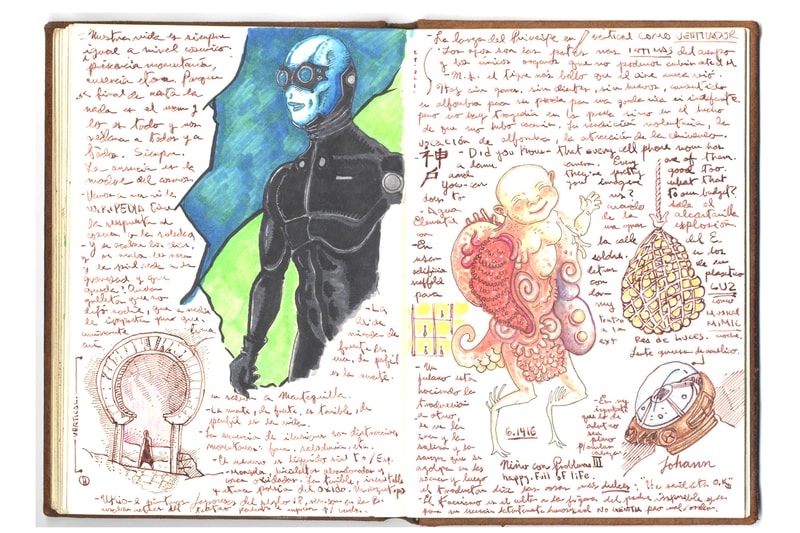 4 of 4
Exhibit Takes You Into the Mind of Guillermo del Toro
See the creative process of one of the most inventive filmmakers of our time.
---
Known for his striking visuals and vivid imagination in films such as Hellboy, Pans Labyrinth and Crimson Peak, director Guillermo del Toro gets a new exhibition at LACMA paying tribute to his work and inventive mind. At Home With Monsters revisits del Toro's childhood dreams growing up in Mexico and reveals his creative process through his collection of paintings, drawings, artifacts and storyboards. The exhibit also takes cues from his home known as "Bleak House" in the Los Angeles suburbs, featuring a study filled with oddities and life-size characters from his films. Rather than chronologically depicting his work, the display is broken into thematic elements which include death, magic, occultism, horror, monsters and concluding with representations of innocence and redemption.
Guillermo del Toro: At Home with Monsters will be on view from Aug. 1 – Nov. 27, 2016 at LACMA.