5 of Cali Thornhill DeWitt's Thought-Provoking Projects Pre 'TLOP'
Zines, radio, screenprinted tees & more.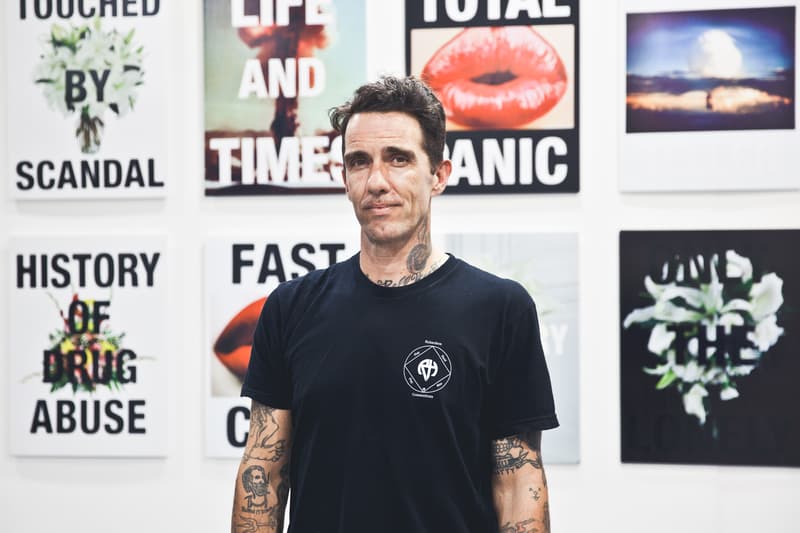 The reappropriation of Old English fonts in street culture is nothing new. Born x Raised has pulled from Chicano calligraphy and L.A. gang writing in its angst designs, while Million $ Mano's Treated Crew use the glaring script as a forthright and unmissable emblem in its apparel releases. Yet the one who has championed this simple execution and brought it to new heights (in both popularity and price point) is Kanye West. In February 2016, Virgil Abloh posted an Instagram snapshot of The Life of Pablo's concession stands at Madison Square Garden to be plastered with tees and hoodies scribed with gothic lettering. Little was known then as to who designed the rapper's merch, but those itching to uncover the mystery would trace the clues back to Cali Thornhill DeWitt, who in 2014, following a joint show at CIFF Raven, collaborated with Virgil's OFF-WHITE imprint on the "UNDER WATER" collection for Dover Street Market Ginza. DeWitt's introduction to Kanye spring boarded the artist to a realm of pop and fashion disparate from his past as a documentarian of America's counter culture.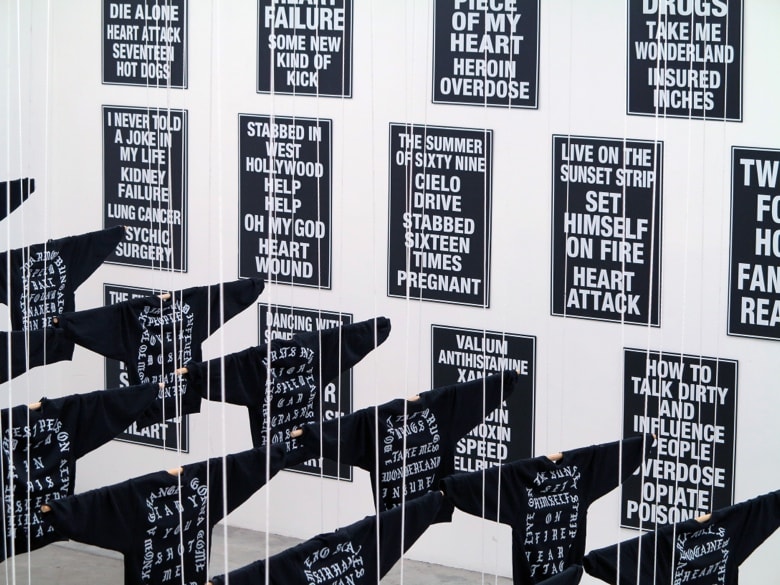 But what of this artist (that in the eyes of 'Ye's fans) seemingly appeared out of nowhere? While much of his work today is yearned for by fashion week faithfuls, his aesthetic derives from a world away from the runway-lit arenas. At 41, DeWitt's involved in some of the most exciting DIY projects birthed out of the West Coast. A few outputs have seeped into Tumblr and SoundCloud, inevitably through the swarm of the Internet Age, but many still aren't digitally cataloged, taking form as homemade zines and tapes and can only be experienced in clammy exhibition openings or backyard hardcore shows.
Cali's work is a commentary on the state of mass media, as digital and IRL references are used in the juxtaposition of text with imagery. News headlines and tabloid slogans provide inspiration. "Low-level advertising really speaks to me because it's so forthright. All the information is there, there's no bullshit," said Cali in an interview with HYPEBEAST during Art Basel Week Hong Kong last year. Elsewhere, jargons from '80s and '90s Los Angeles gangs make up the basis of his 2014 "24 Hour Fantasy Reality" exhibition (seen above), a comprehensive show based on a play-act memorial for cultural icons from Biggie Smalls to Massimo Vignelli. Whether he's flipping advertisements or flirting with the notion of death, Cali's witty presentations go against the laminated norms known to most, suggesting that in fact, the American Dream is rather frightening.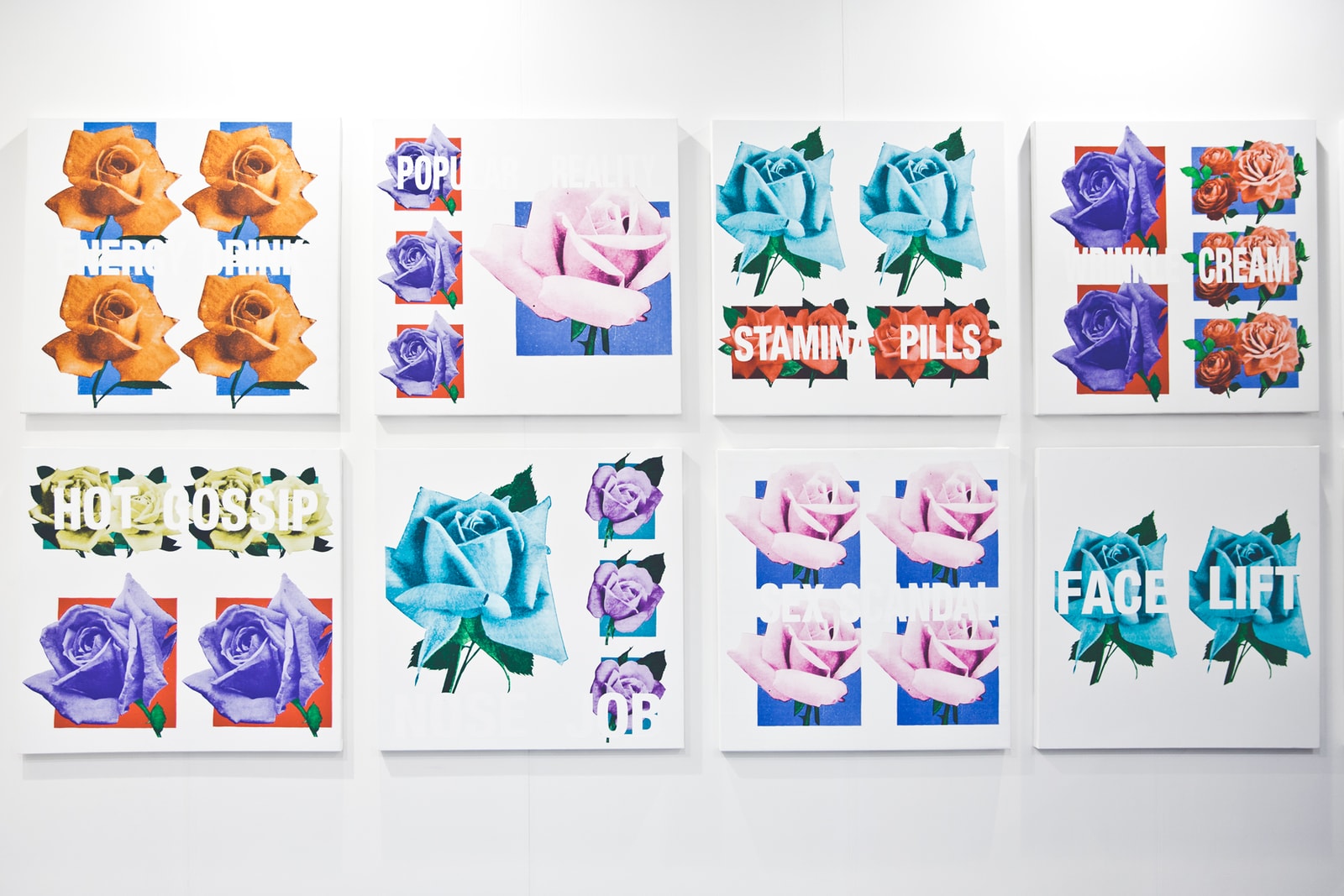 Armed with themes of engagement and social critique, it may seem ironic that Cali partnered up with pop culture's most ubiquitous persona. Yet like many of his undertakings, the Yeezus collaboration followed a spontaneity synonymous with much of his other output. While other Kanye fashion designers take months to bring their concepts to fruition, Cali had five days to get his designs to Kanye before the merch were manufactured. To credit him as merely a "Kanye West designer" would be marginalizing Cali's expansive portfolio which consists of wide range of concepts.
From bartending, working in construction, appearing in drag on Nirvana's In Utero, to being the nanny of Kurt Cobain a­nd Courtney Love's daughter Frances Bean, each of Cali's professions have in someway paved the way for his next gig. His latest project is Some Ware, a new T-shirt brand and soon-to-be record label started in joint venture with Brendan Fowler. Proving that music, art and fashion are intrinsically intertwined, here we highlight five thought-provoking projects from his creative tenure.
Teenage Teardrop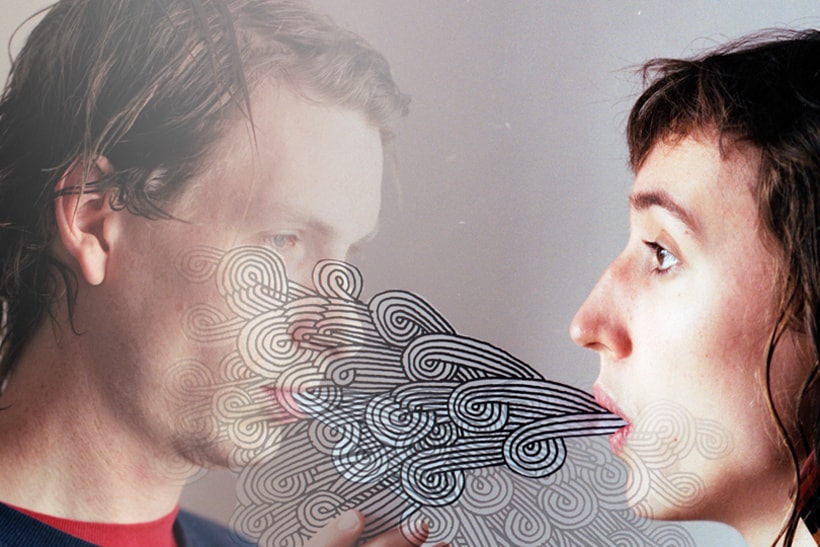 Having once described Teenage Teardrop as " the most unprofessional label," Cali started the record label in 2007 after falling into introvert thought when he watched a teen cry in frustration. As an ex employee of major label Geffen Records, Cali ensured Teardrop didn't follow the conventional routes set by majors, as submissions rarely receive edits and album artworks are all done in-house and by friends of the artists. As founder and A&R, the label's roster heavily riffs off of Cali's musical taste culled from his time working at legendary Los Angeles live venue Jabberjaws. Teenage Teardrop is home to world music outfit Lucky Dragons, the industrial odes of John Wiese, and the lo-fi percussion of Nick deWitt. "I don't have a strategy. My rule is to just work with people that I'd be honored to work with. That's it." Cali told LA Weekly "I'd be happy working the job that I have and being able to make cool stuff on the side. I want releases that I'm proud of. After all, how big can you get putting out weird books and vinyl?" Pivoted by the cynical ethos of any major label veteran, Teenage Teardrop continues to churn out exciting releases without following any particular timeline. Head to its webpage for more information.
Witch Hat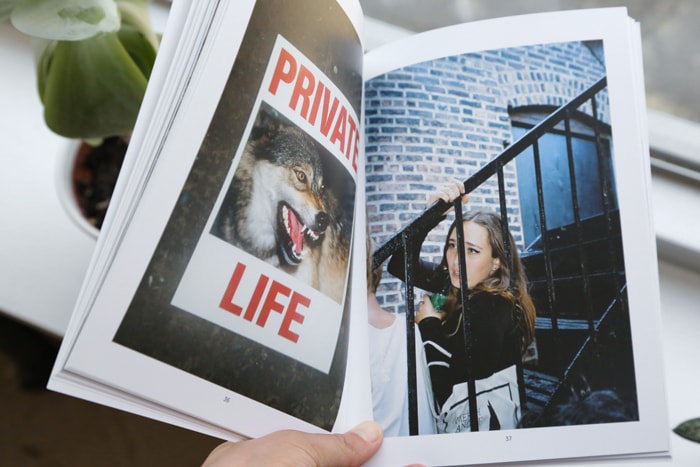 Started by Cali and his wife Jenna Thornhill DeWitt, Witch Hat was a photography blog consisting of work from the couple in addition to random, spontaneous snaps from Cali's zine and publishing friends. The site showcased imagery from Cali's travels, erratic flicks of homeless bums looking unintentionally stylish, to memoir of his adventures around Silver Lake. Making for a colorful moodboard, the site also doubled as an online documentation of content and collage work seen in Cali's zines such as 'New Rose in Town' and 'War News.' While WitchHat.biz is now defunct and largely replaced by Cali's Instagram @caramelbobby and tumblr page wssf417, those who attended the aforementioned Good Press and Hess Press zine launches would have gotten their hands on the WitchHat.biz featured photos in risograph print alongside trademark WitchHat.biz mixtapes.
Hope Gallery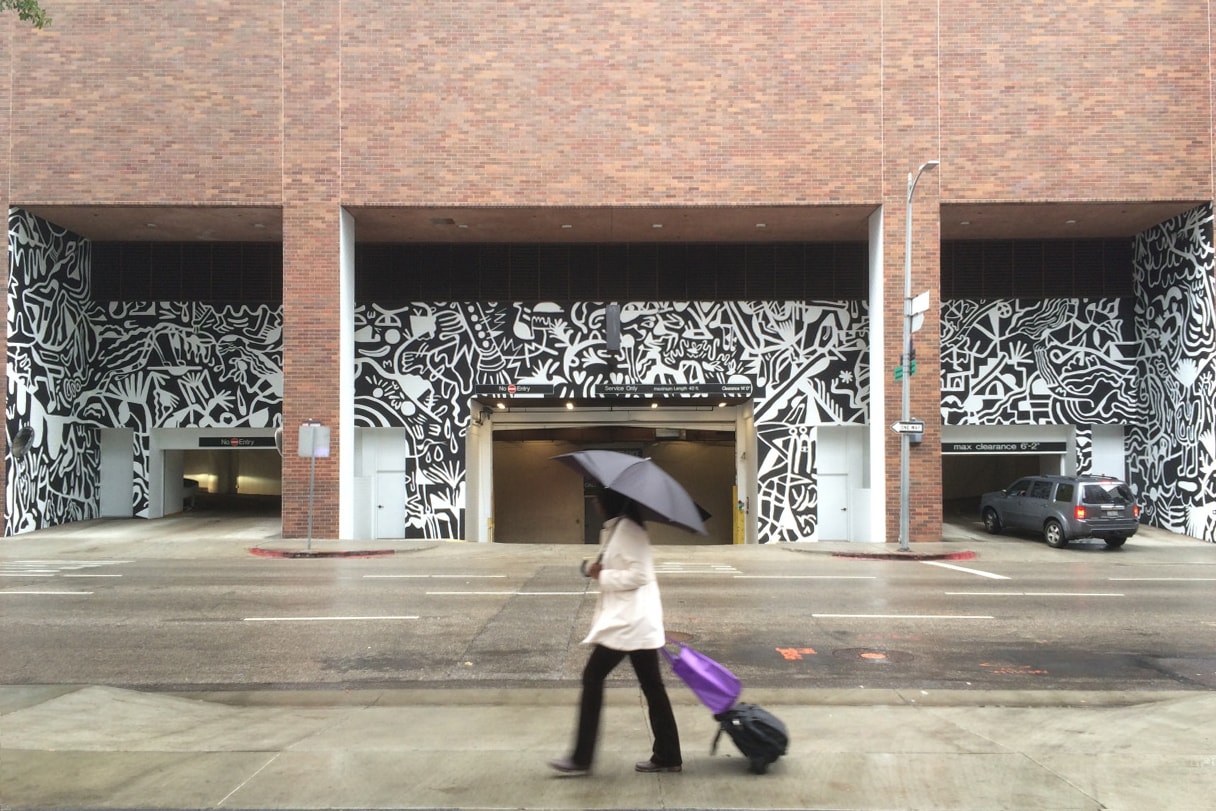 Cali and Family Books owner David Kramer founded Hope Gallery in 2008 when the Echo Park art scene was on the rise. Aside from providing a platform for creative expression for independent artists, the gallery also hosted a slew of sporadic events. In its first year it was a pop-up vegan raw food restaurant, and a music venue where defiant jazz band Soiled Mattress & The Springs and indie punk band Triumph Of Lethargy Skinned Alive To Death hosted intimate shows for friends. Cali described the space as "about the size of three or four taco stands" and is anything but a traditional art gallery. Another avenue for Cali's recording artists to showcase their creativity, Teenage Teardrop's signee Lucky Dragons debuted its side art project as Sumi Ink Club at the gallery, while pioneering hardcore band Born Against's Brian Chippendale and Sam McPheeters have shared drawings and album art from their project as Lightning Bolt. The founders told XL8R in 2009 "We're inspired by the idea that you only need your friends and energy to generate something with great impact. And if you don't live in Echo Park you can't be involved in bumping into like-minded folks who you love and admire on every street corner." The doors to Hope Gallery closed in 2010 after the two exhausted every option to find funding for the space.
Zen Mafia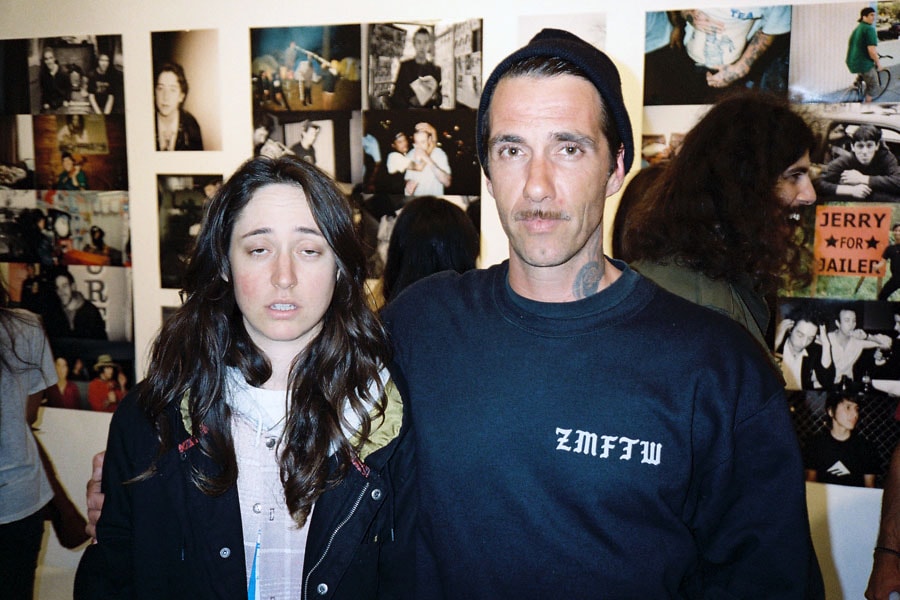 "I think of like Zen Mafia crew as the modern American- the ideal modern American," said Cali on the 11-person collective that consist of Jenna Thornhill DeWitt, Sage Vaughn, John Wiese, and others. The collective was born when crew member Deana Uribe started screaming "zen mafia" at a party in the Hollywood Hills. Days later Anthony Anzalone started a tumblr page which became the early foundations of the close-knit group. Aside from doing group shows and publishing zines with Ooga Booga and 8ball zines, Zen Mafia also hosted a weekly show on KCHUNG Radio. What started as an improper party show with everyone chiming in over a cranky microphone, became a residency where Cali and Jenna would share 30 unheard records during each session. "Musically it was so many different kinds of music. I have so many records, that for the first year the idea was to just never play the same song twice," said Cali. The radio show ended in 2014 as members became preoccupied with their own individual shows, yet many are still archived on KCHUNG's webpage.
Wall Street Sex Freaks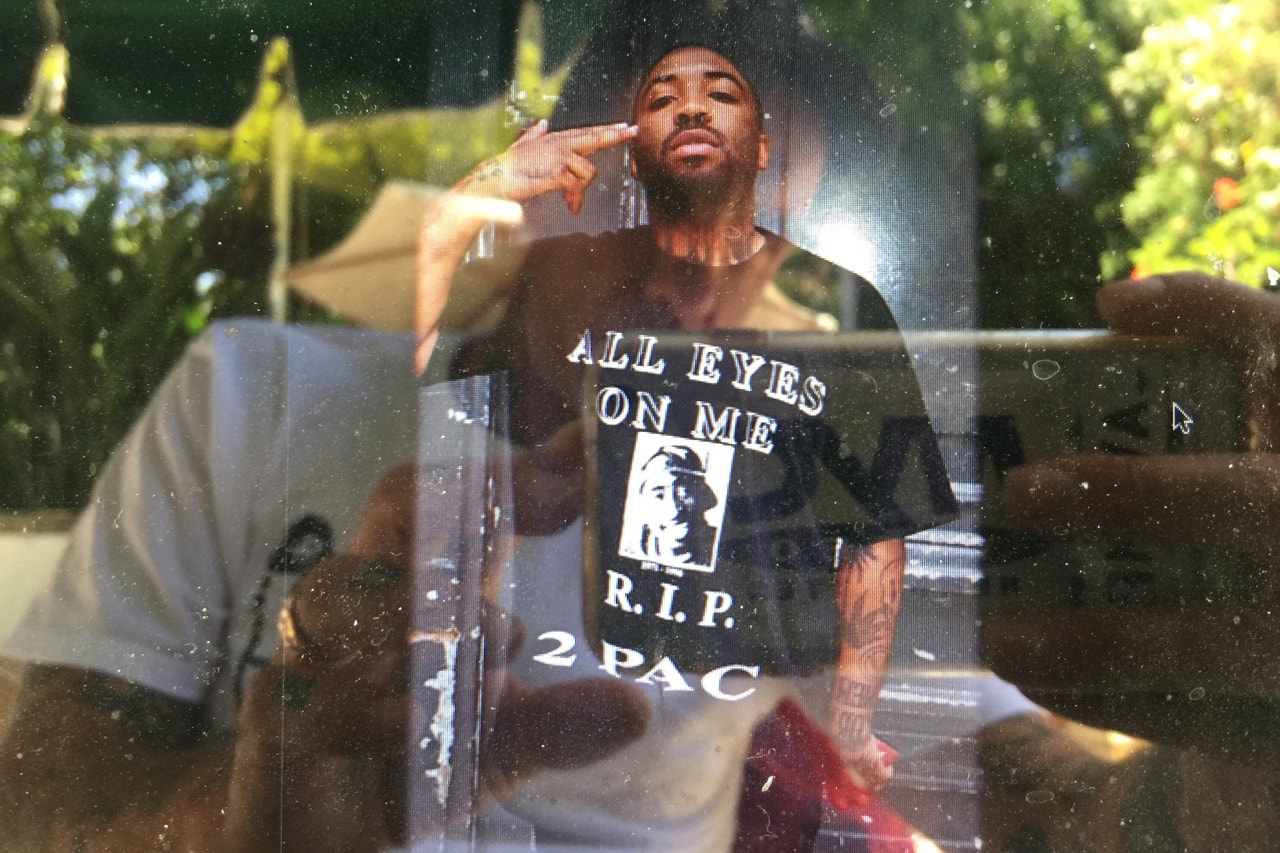 Cali and a few friends currently share a studio on Skid Row in L.A. Together they collaborated on books, T-shirts and release zines. Some of his pals make up WSSF (Wall Street Sex Freaks), a creative collective which remains mysterious, but have released coveted goods ranging from merch in collaboration with 8ball zines to silkscreened tees art zines such as Pitbull News. Head to the WSSF for more information.