Vince Staples Supports YMCA Program to Help Local Youth Pursue the Creative Arts in His Hometown
Helping kids in the LBC.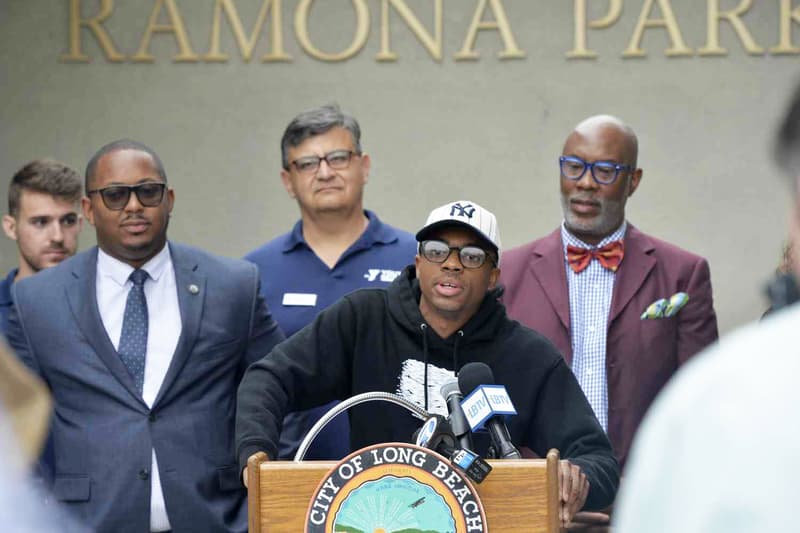 Vince Staples puts on for his home city of Long Beach, California by supporting a new program (via publicity and donations) aimed at helping local teens with the creative arts. Twenty eighth and ninth grade students aged 13 and 14 will be participating in the YMCA's newly launched Youth Institute program that will be assisting the teens in areas of music production, graphic design, product design, filmmaking and 3D printing. Vince spoke to the press during the program's public launch at LBC's Ramona Park, a local spot often mentioned in Vince's album Summertime '06: "I think the most important thing is opportunities," Vince told the Long Beach Press-Telegram, "What I can say is, living over here my entire life, I've never had an opportunity given to me from the area, only examples of how to mess up, and what I didn't want to do. I want to be able to be one of the people that reinforces the fact that we matter just as much as the next person. That's actually the biggest thing I can do for this community."
"Work hard to do something for kids so they have something other to do other kill each other this summer and y'all got Spike Lee jokes.. Lol" he later tweeted post-press release. Learn more about the YMCA's Long Beach Youth Institute program here.