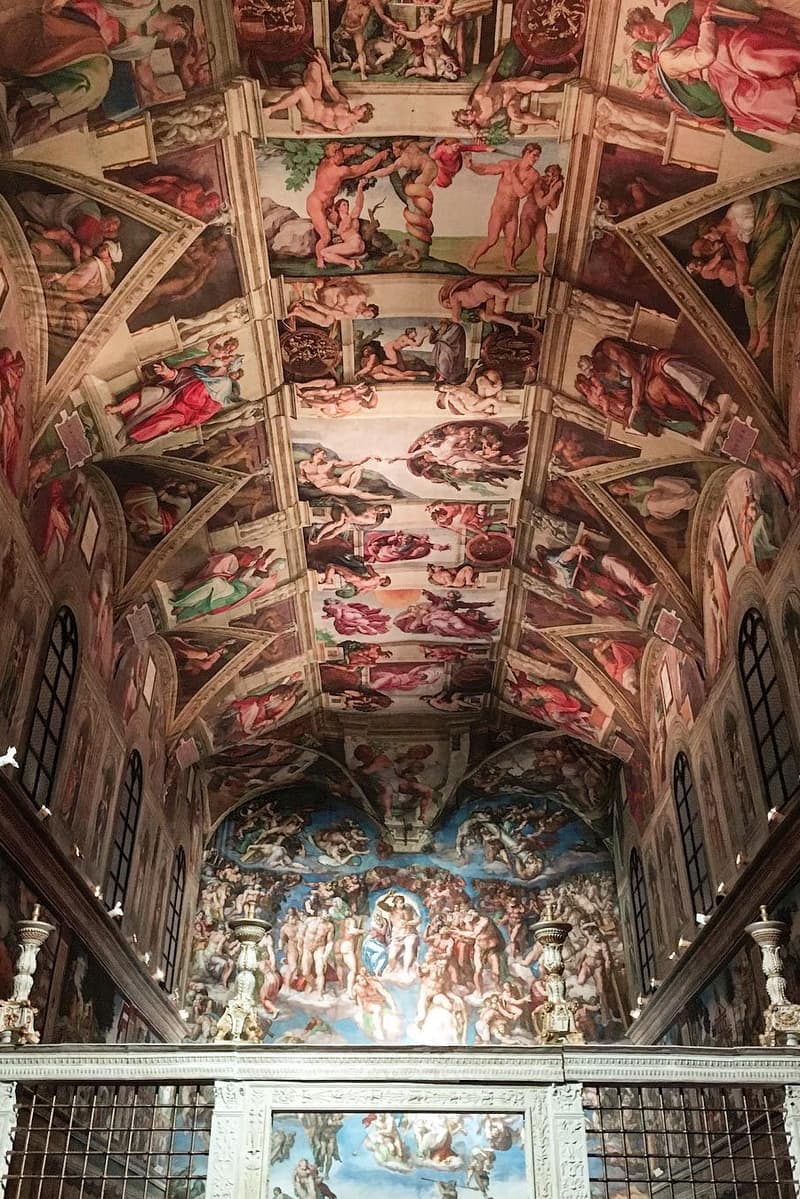 Full-Scale Replica of Michelangelo's Sistine Chapel Debuts in Mexico City
Done with an unbelievable amount of photographs.
---
Stateside art enthusiasts rejoice: Michelangelo's iconic frescoes embellished on the ceiling of the Sistine Chapel can now be observed closer to home. A full-scale replica of the monumental structure recently made its debut in Mexico City and will allegedly tour around the country for the next three years. Hyperallergic points out that the Vatican has never permitted replications of its chapel until the aforementioned edifice. The Capilla Sixtina en México is eerily similar to its original counterpart possessing a recreated ceiling with over 2.6 million photographs (each measuring about an inch) of the real artwork. Photographers worked tirelessly for 170 nights at the actual structure in Vatican City to capture the images.
The replica located in Mexico City's Plaza de la Republica will be open to visitors through June 30 before relocating to a new spot in the country. For more details visit superpase.com where you can also purchase tickets.