McDonald's Is Giving Away Free Six-Packs of Beer
There are a couple of catches, though.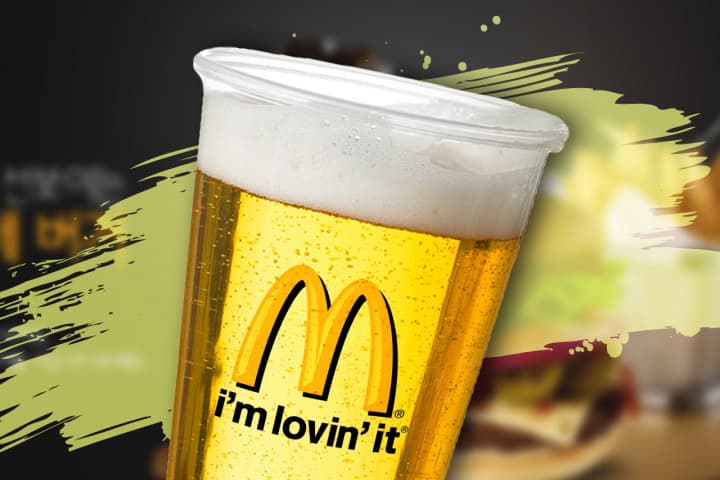 McDonald's wants to help fans celebrate the Euro 2016 tournament; so much so that the fast food giant has partnered with the Ottakringer brewery to offer free six-packs to Austrian fans and customers for a limited time only. There are a few conditions, though: the order must A. be for a delivery and B. that delivery must be worth at least €20 EUR (or approximately $22 USD). Unfortunately for most of us, the promotion is only active in Austria, in order to help "bring a stadium atmosphere" to those Austrian fans watching the tournament from home.
This is not the first time that the Golden Arches has served beer, though: the company first started serving pints at a location in Germany all the way back in 1971. The practice has since spread to many European markets: fellow Euro competitors Portugal serve beer in all McD's locations. The first Asian location to serve beer was in South Korea.
Here's hoping that the stadium atmosphere in Austrian homes is a peaceful one and that the country's national squad gives them something to celebrate soon.