2,000 People Applied to Do Nothing in South Korea's Most Bizarre Competition
"We would all feel better about doing nothing if we did nothing together as a group."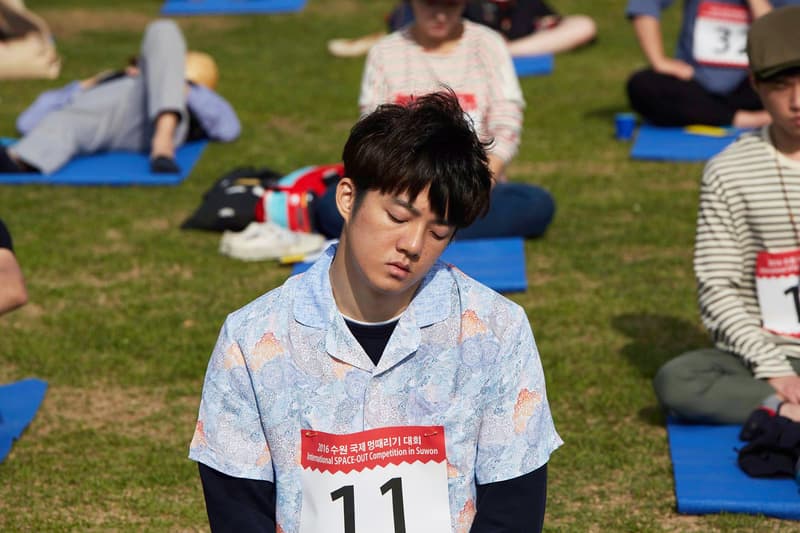 1 of 10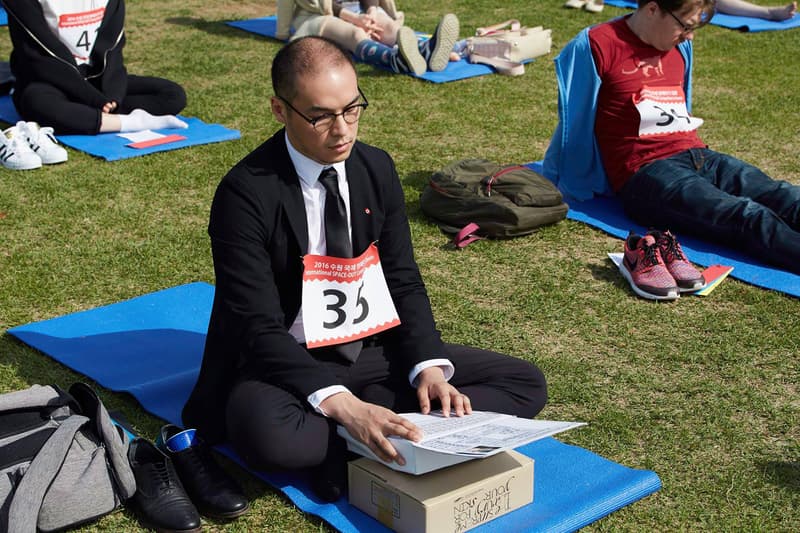 2 of 10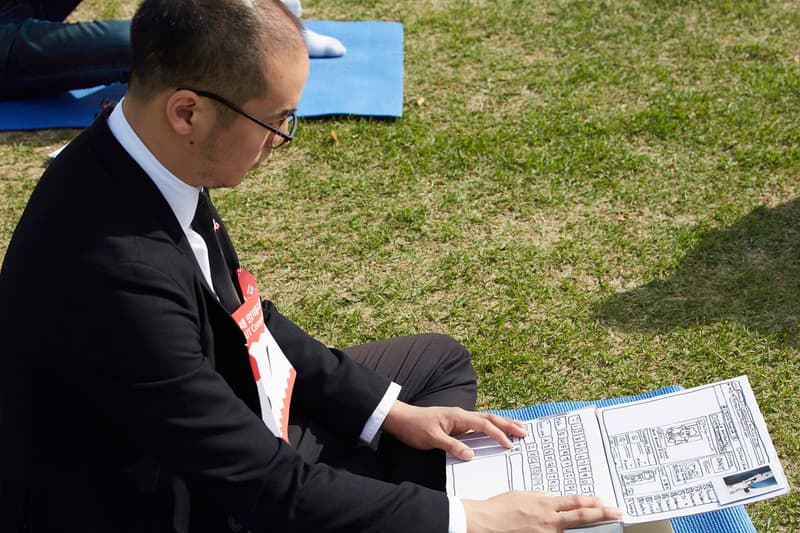 3 of 10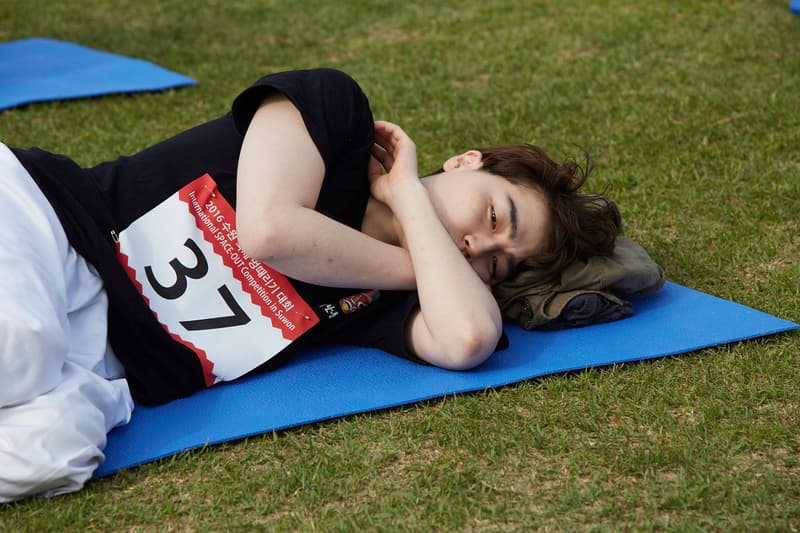 4 of 10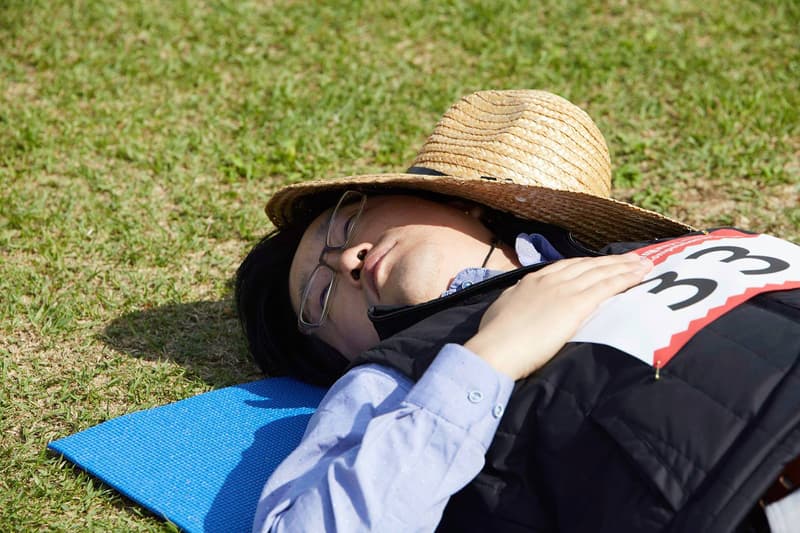 5 of 10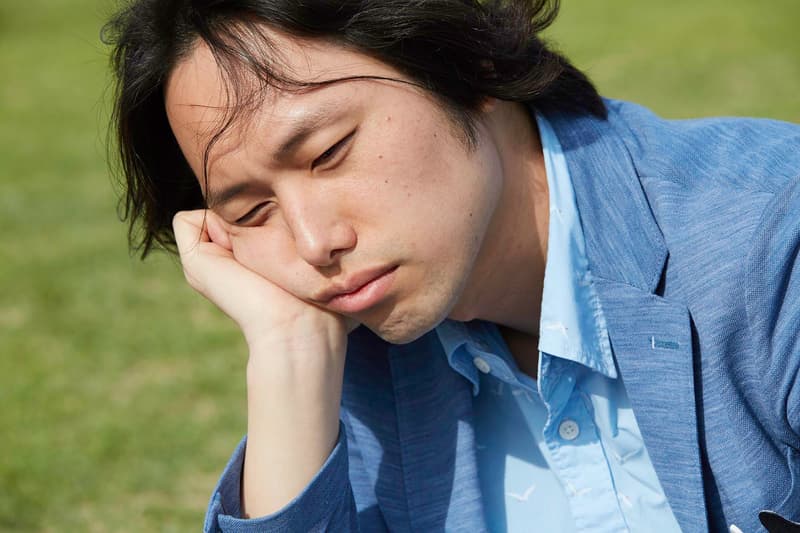 6 of 10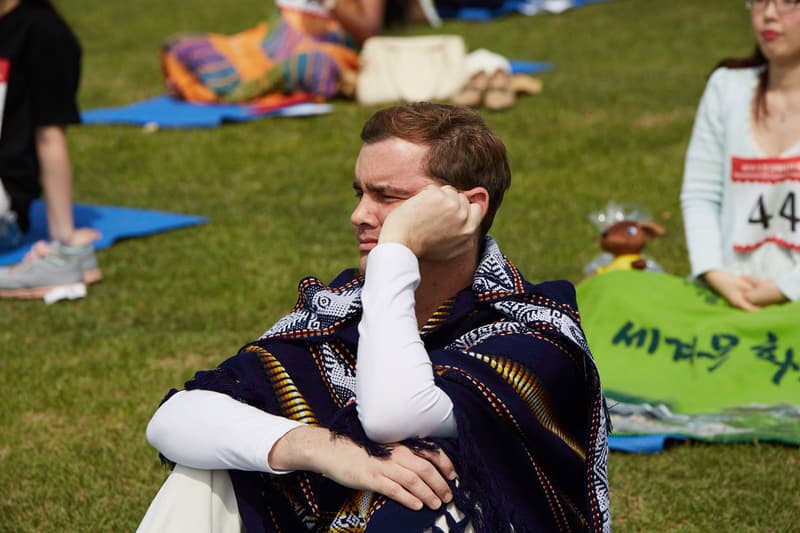 7 of 10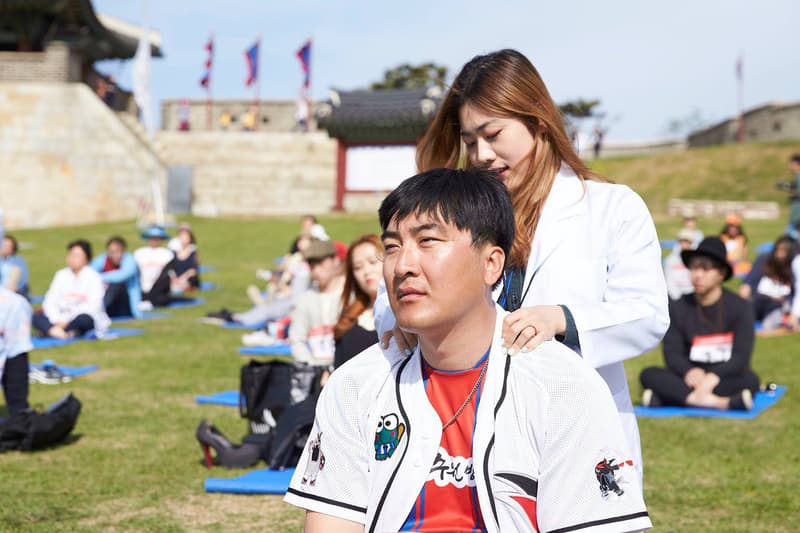 8 of 10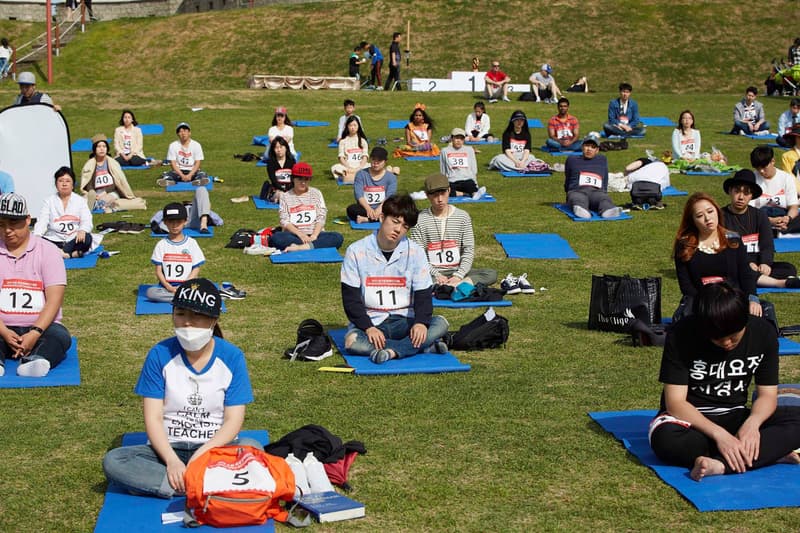 9 of 10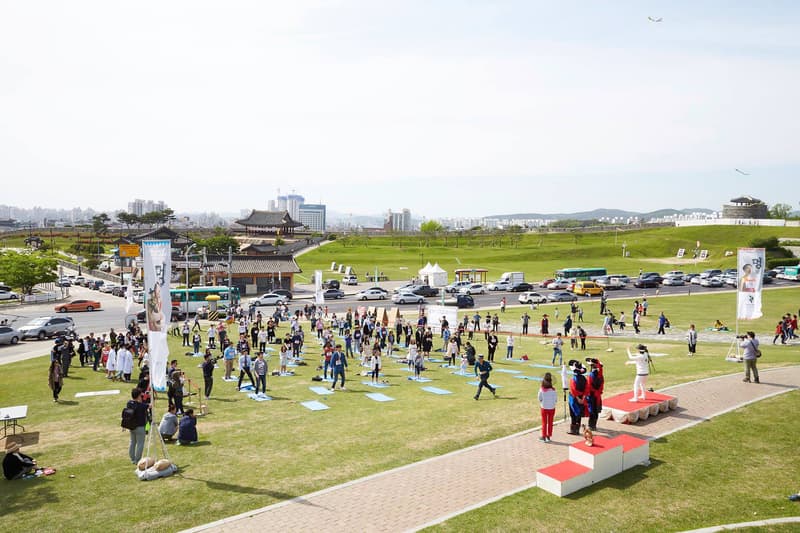 10 of 10
One Sunday afternoon, 70 people gathered in South Korea to do absolutely nothing. Taking place at Seoul's Ichon Hangang Park this year was the country's Space Out Competition, an annual contest that began as a conceptual art piece by visual artist WoopsYang in 2014 where people stare off into space without talking or using their phones. Contestants can be disqualified for laughing, using technology and sleeping, but can make requests when they're thirsty or have to use the restroom. Heart rates are checked every 15 minutes for calm heartbeats, while the person with the most stable heart rate is deemed the winner. This year, a local South Korean rapper named Crush won the 2016 Space Out title.
More than 2,000 applicants signed up this year to be one of the 70 participants to try to do nothing as best as they can for 90 minutes, forcing WoopsYang to judge qualifying rounds to narrow down candidates — an unexpected outcome for the artist, who originally intended the piece to highlight the importance of taking breaks and how much people overwork their brains on a daily basis. As one of the most stressed-out populations in the world with the highest rates of suicide in the industrial world, South Korea has been described by The New York Times as "on the verge of a national nervous breakdown." "I was suffering from burnout syndrome at the time, but would feel extremely anxious if I was sitting around doing nothing, not being productive in one way or another," WoopsYang told VICE. "I thought to myself, 'We would all feel better about doing nothing if we did nothing together as a group.'" The artist hoped onlookers would see the contrast of "a small patch of stillness amidst all the hectic movement."
VICE notes that, albeit humorous, the competition is symbolic to bringing greater awareness to everyone in the world that our brains need to rest and recharge in order for us to properly process information, handle stress and create memories properly. And it's spreading — just last year, the first international Space Out Competition was held in Beijing with 80 participants.