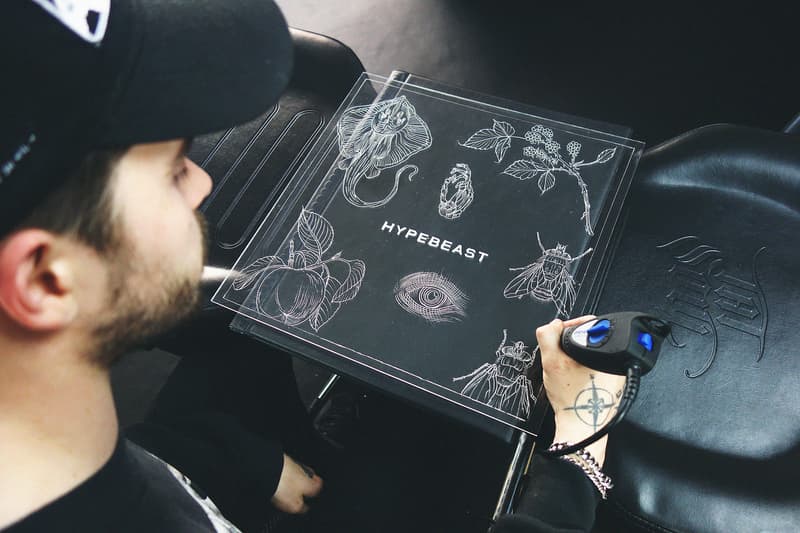 1 of 12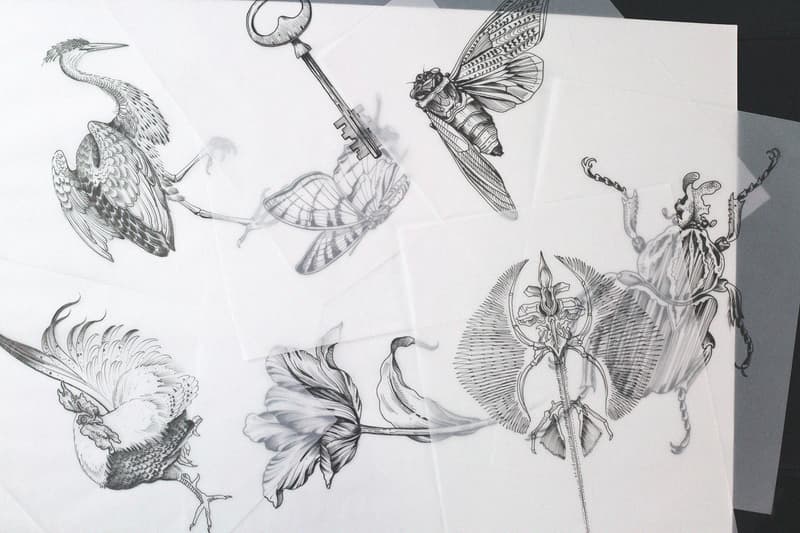 2 of 12
3 of 12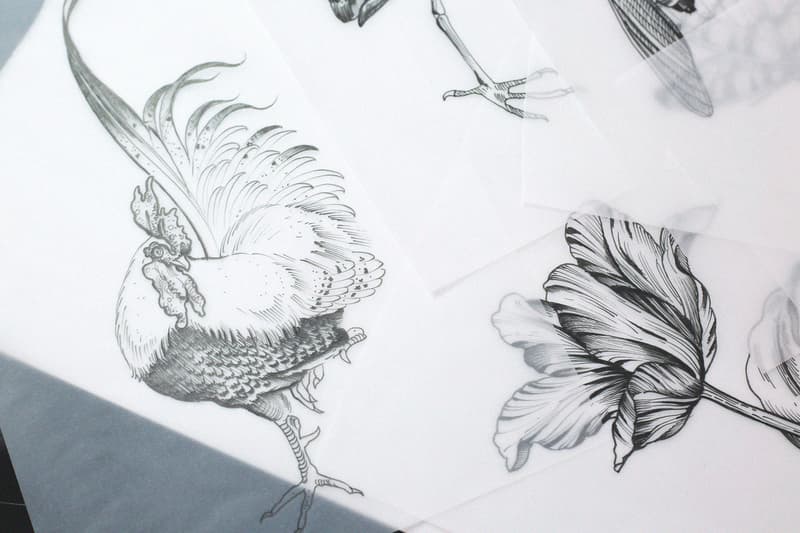 4 of 12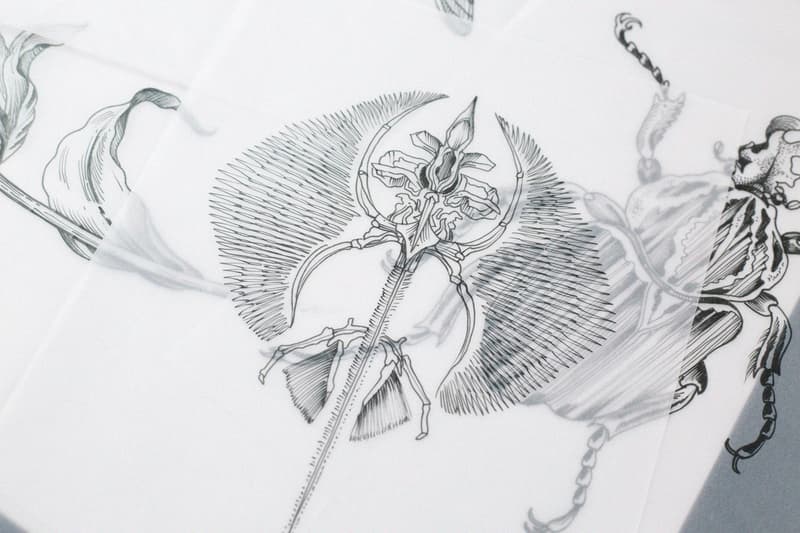 5 of 12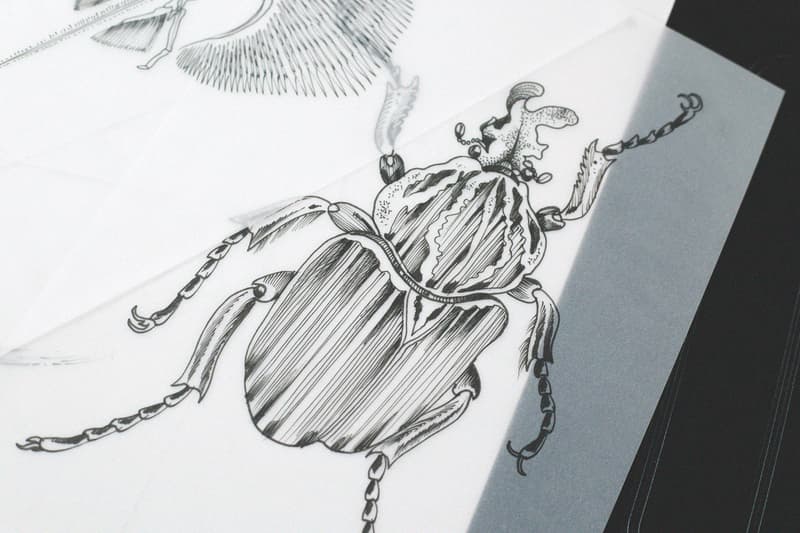 6 of 12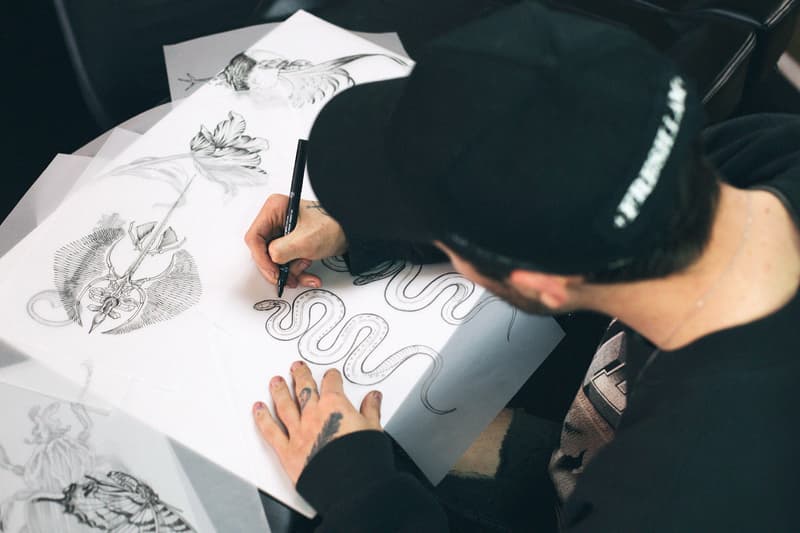 7 of 12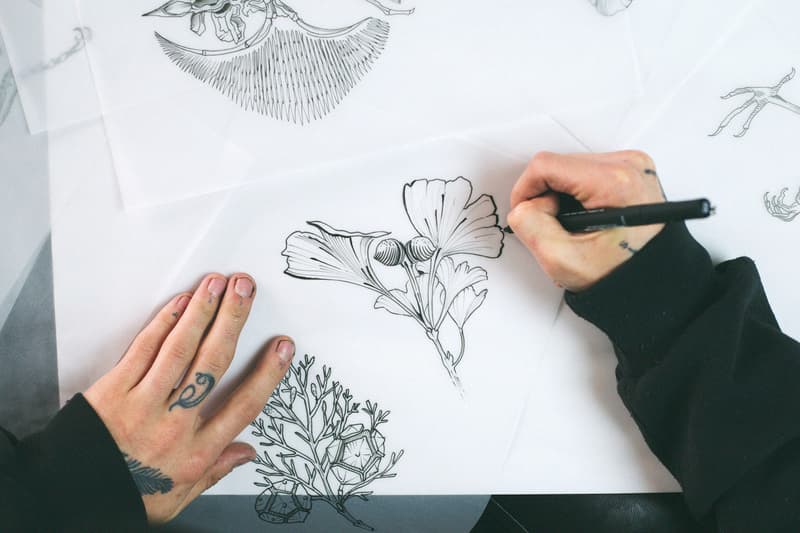 8 of 12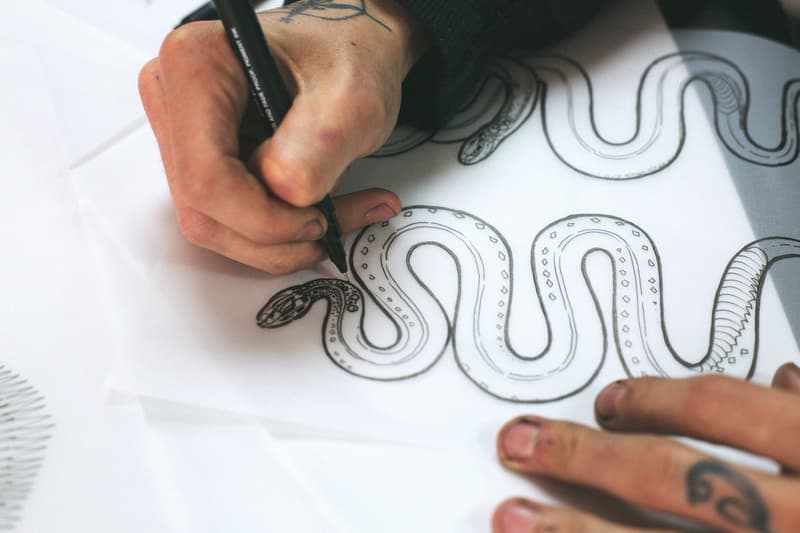 9 of 12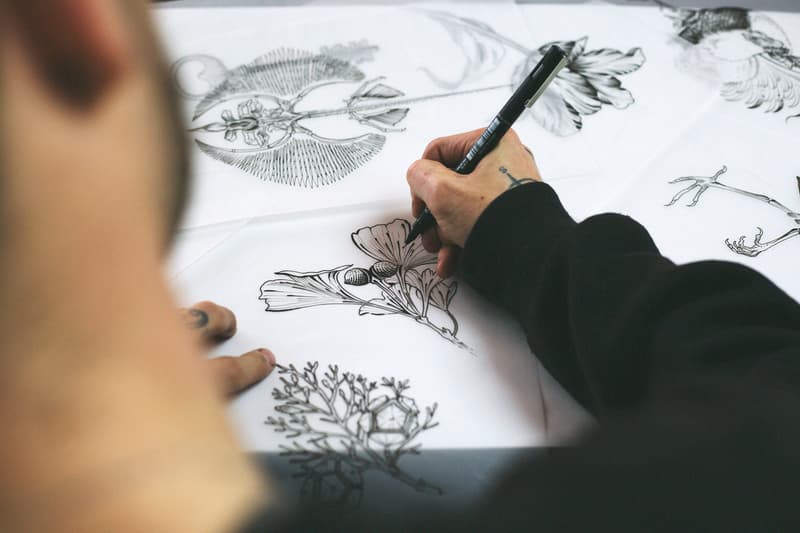 10 of 12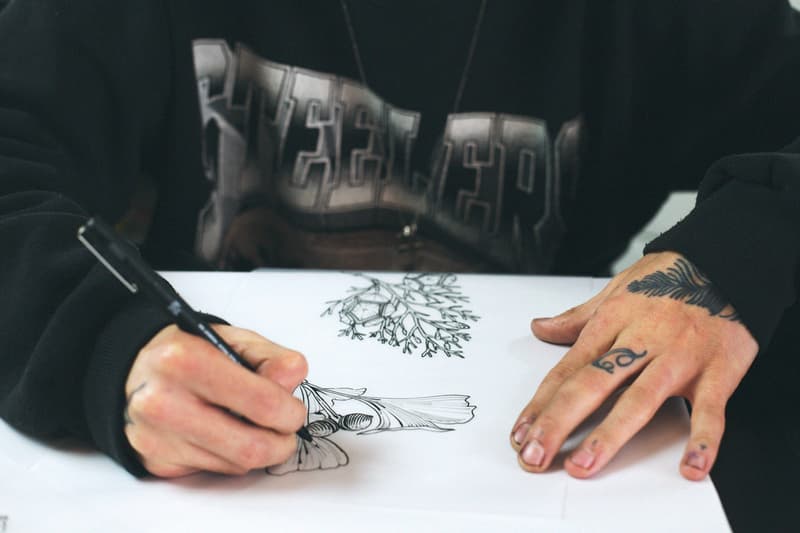 11 of 12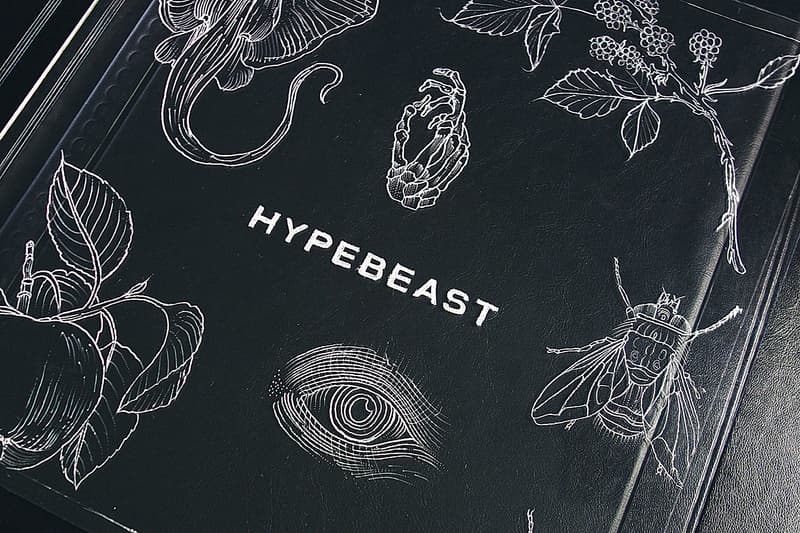 12 of 12
Pen & Paper: Thomas Cardiff
Bridging art and tattooing.
---
It seems recently the rest of the world has really taken notice of the talent and creativity coming out of the UK. But while a few prominent figures in music and fashion are receiving widespread acclaim, there is a growing faction of creatives in art and design that have gone relatively unseen.
For our latest installment of Pen & Paper, we headed to London to meet with a budding illustrator and tattoo artist. Known for his fine lines and detailed work, Thomas Cardiff works out of his tattoo studio, Royal Ink Tattoo, in Warwickshire. Taking the traditional route of apprenticeship, he began tattooing at just 19. With a background in conceptual art, Thomas' style is best described in his own words as "inspired by Victorian and Edwardian engravings." His elegant use of line work and sophisticated shading is indicative of the blooming detailed black-and-white style prominent in Europe. Thomas cites nature, plants and animals among his favorite subject matter, and lists fellow England-native Thomas Hooper, Guy le Tattooer and Scott Campbell as his biggest influences.
Thomas tells us he prides himself on bridging the gap between art and tattooing. And while artists often stick with their choice of medium, he has made it a point to explore several different forms of artistic expression. Aside from sketching and engraving, Thomas has begun searching for new ways to communicate his work, currently working with projections and experimenting with something he likes to call "fire drawing" – using a small flame to create an art piece. Along with tattooing full-time, he is also involved with London-based art collective, Last Night in Paris, working on artwork for their exhibitions and music videos.
But he tells us, first and foremost, that he is looking to perfect his chosen craft, continuing to learn with each piece of work and striving to push the boundaries of the age-old trade.