Net-a-Porter and MR PORTER Take Luxury to New Heights With BLADE
It doesn't get any more lavish than this.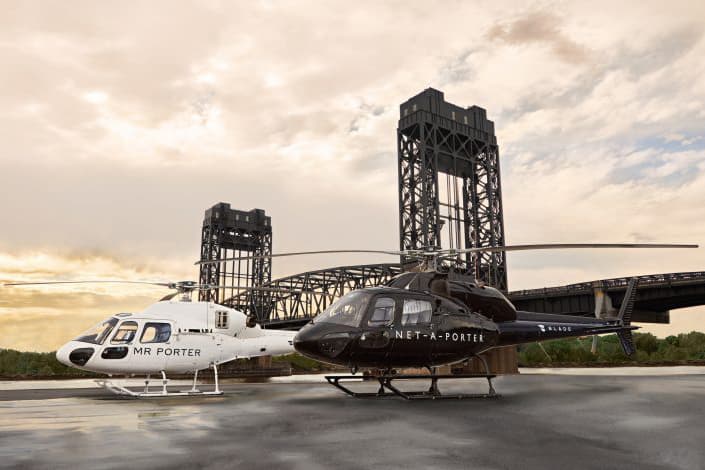 Those lying supinely on the white sand beaches at the East End of Long Island can continue inhaling breezes of regality. MR PORTER and Net-a-Porter recently teamed up with the Uber of luxury aircraft, BLADE, to provide same-day delivery service to Hamptonites. The high-end goods duo have also presented an opulent getaway kit which includes two one-way helicopter tickets and summer paraphernalia priced at $1,400 USD. As expected, Net-a-Porter hired an elite squad of fashion advisors to curate their essentials for beachwear and dinner parties.
Helicopter service will be available to any one who places their orders by 12 p.m. for any day during the week. The promotion will end on Labor Day with the kit and delivery service now available on both MR PORTER and Net-a-Porter sites.