8 Upcoming Games You Need to Know From E3 2016
Forget the golden geese of the gaming world, these are the ones people are getting excited about.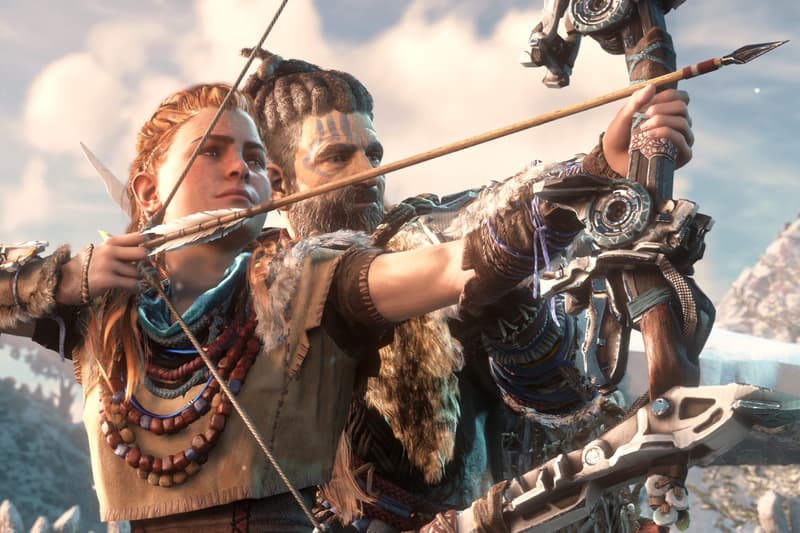 As the crown jewel of the annual gaming calendar, E3 is oftentimes an overload of gaming news over the condensed span of three days, with the likes of Sony and Microsoft plying for prime headline space on tech verticals across the web. It's no wonder then, that proven bestsellers such as Battlefield, Call of Duty, Gears of War and Halo will take up most of the column inches. However, the event is also a showcase of new and exciting titles that are attempting to carve their own fanbase all the while pushing their respective genres in novel directions and challenging the established franchises to step it up. We've rounded up the best of the bunch for your browsing convenience here.
The Last Guardian
Created by Fumito Ueda of Shadow of the Colossus fame, The Last Guardian is a role-playing game following the adventures of a little boy who wakes up without any prior recollections next to a mythical chimera called Trico that he eventually comes to befriend. The game involves puzzle-solving and platforming, and from reviews at E3 the game packs a powerful, emotive story that will keep players absorbed and invested in the pair's journey. In development since 2007, The Last Guardian has suffered numerous delays throughout the years but will (hopefully) be available this October 25 on PlayStation 4.
Steep
Against E3's backdrop of shooters and RPGs, Steep was a breath of fresh mountain air with its novel take on extreme alpine winter sports, such as paragliding, wingsuit jumping, skiing and snowboarding. Developed by Ubisoft Annecy, the game originally began as a demo for the open-world mechanics of Ghost Recon: Wildlands, but is now its own monster, claiming to be the "first open world game that links open world and sports." Set in the French Alps, players will be encouraged to explore the vast in-game world of Steep with fellow players, all the while capturing their tricks and adventures and sharing them online. Slated for a December 2016 release, Steep will be available on PlayStation 4, Xbox One and PC.
Horizon Zero Dawn
What happens when you mash cyberpunk and prehistoric themes together? Sony's Horizon Zero Dawn is the curious result, where the player assumes the role of protagonist Aloy, a young hunter living in a post-apocalyptic world a millennium in the future populated by hulking, biological robots that have run amok. Developed by the creators of the Killzone franchise, the gameplay looks promising, building upon the traditional first-person shooter (FPS) format by allowing players to loot, customize and even use body parts of your enemies against them. Anticipate Horizon Zero Dawn to release exclusively for the PlayStation 4 on February 28 next year.
Prey
Announced by publisher Bethesda just this week, Prey is a reimagining of the original 2006 game of the same name. The game's protagonist is Morgan Yu, a subject of ethically bankrupt scientific experiments intended to improve the human race, who wakes up aboard the Talos 1 space station in the year 2032 and is thrown into a conundrum involving psychological attacks and a hidden alien species. Developer Arkaine Studios has pegged Prey for a 2017 release date for PS4, Xbox One and PC.
Detroit: Become Human
Developer Quantic Games' newest title first began as a demo for its advanced motion capture, lighting and animation technology featuring an android called KARA, but has since evolved into one of the most anticipated games around. Detroit: Become Human takes place in the near future in its namesake city, where androids have become a fact of daily life as commonplace tools. However, once an android, Kara, discovers her newfound sentience, she must traverse her way around the hostile cityscape and make crucial choices to ensure her own survival. The gameplay makes player's decisions its core driving force, with each decision branching the plot off into a new direction. Detroit is slated for a release sometime in 2017 for PS4.
Days Gone
If The Walking Dead were to become a fully-produced console shooter, it would probably look something a lot like Days Gone. Developed by Sony Bend, the post-apocalyptic zombie title is set in Oregon and follows the exploits of lone biker and bounty hunter, Deacon St. John, who must deal with the loss of everything he knew and loved while battling hordes of the undead. Set within an open world environment that simulates the forces of nature of the Pacific Northwest, Days Gone is built on Unreal Engine 4, which allows for the simulation of immersive landscapes as well as breathing believable life (or lack of it) into the zombie horde. The PS4 exclusive has yet to announce an expected release date.
Hawken
Ditching the inconveniences of a campaign, new FPS multiplayer title Hawken dives straight into the mech-on-mech action with explosive gameplay and extensive customization options for total war. Developed by 505 Games, Hawken will be available on PS4, Xbox One and PC.
For Honor
Last but not least, Ubisoft's For Honor wowed the crowds at E3 for its grand scale and lush Game of Thrones-esque setting that pits three warring factions — the Knights, Samurai and Vikings — who have been warring since time immemorial and are egged on by a mysterious, malevolent being called Apollyon. The E3 demo showed off extensive gameplay footage which hinges its close-quarters combat segments on an innovative new axis-based melee system that requires as much from your brain as from your fingers. Packing single player and multiplayer modes, look for For Honor to hit shelves for PS4, Xbox One and Windows on February 14, 2017.