The Converse Chuck Taylor All Star '70 Celebrates the Suminagashi Aesthetic of the '60s & '70s
Converse pays homage to the psychedelic clothing and performance art of decades past.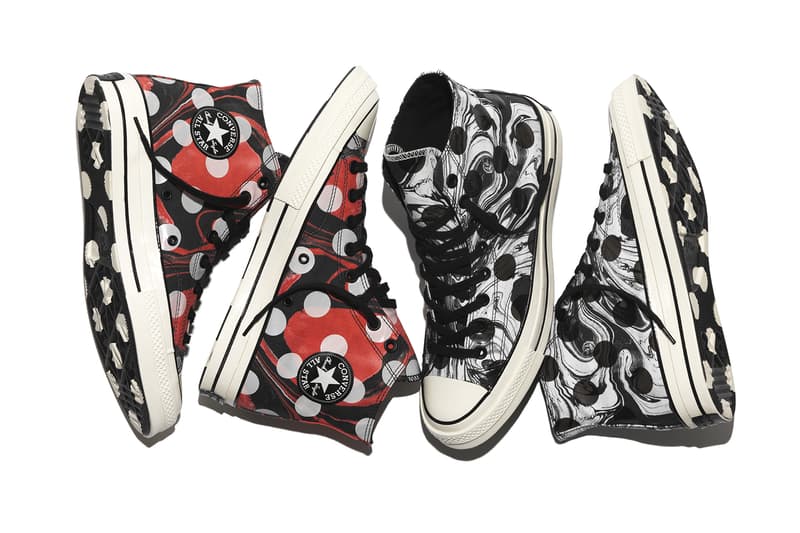 Some 2,000 years ago, Chinese artisans devised what the Japanese would ultimately perfect as Suminagashi or "ink-floating": an art form where inks are suspended and swirled on a still water surface to create distinctive marbling. 12th century Shinto priests even discovered that adjustments to the water's viscosity and surface tension allowed for the control necessary to create clouds, seas, mountains and full-on landscapes, which ultimately evolved into the motifs that dominated the psychedelic clothing and performance art of the '60s and '70s.
With that in mind, Converse has crafted a special "Suminagashi" pack of kicks. Aptly featuring the Chuck Taylor All Star '70, the pack sees the iconic high-top dressed in marbled uppers of black and red as rubberized polka dots have been overlaid as yet another tie-in to decades past. The polka dots even extend to the outsoles as glossy foxing and toe caps complete the pairs.
Both colorways will hit Converse spots and select First String stockists this Friday, July 1 in limited quantities.