Ben & Jerry's & New Belgium Brewing Are Dropping More Ice Cream-Flavored Beer
Chocolate chip cookie dough ice cream meets a golden brown ale.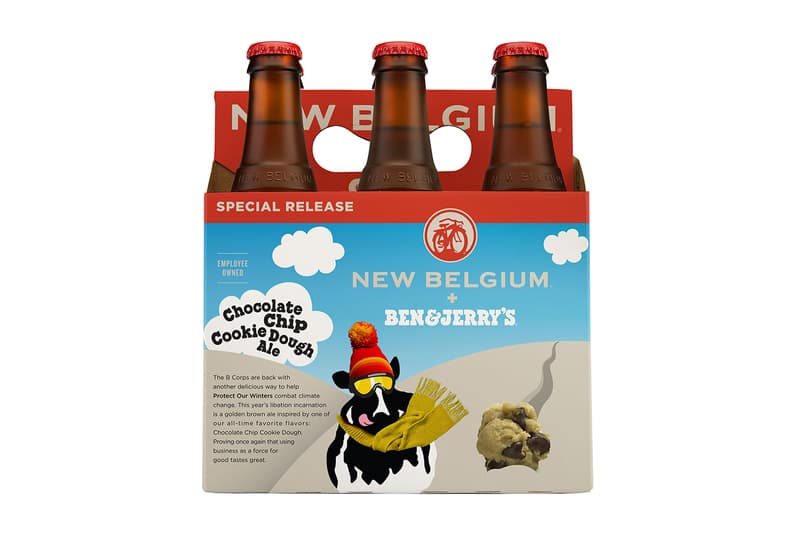 Remember last fall when Ben & Jerry's joined forces with Colorado's New Belgium to brew up a special Salted Caramel Brown-ie Ale? Well the two are back at it, this time tapping one of the Vermont-based ice cream giant's most beloved flavors: chocolate chip cookie dough. Here the frozen treat meets a golden brown ale and, like the Salted Caramel Brown-ie Ale, the beer's proceeds will go to benefit Protect Our Winters (POW), a non-profit working to raise awareness about climate change — a cause near and dear to each of the registered Beneficial or "B" Corporations, which "are held to performance standards that are comprehensive and transparent, measuring a company's impact on workers, suppliers, communities and the environment. "
Stay tuned for availability info later this year as the beer is expected to debut sometime this fall.