Step Inside the Newly Renovated 11 by Boris Bidjan Saberi Flagship Store in NYC
The basement level flagship channels the brand's gritty aesthetic.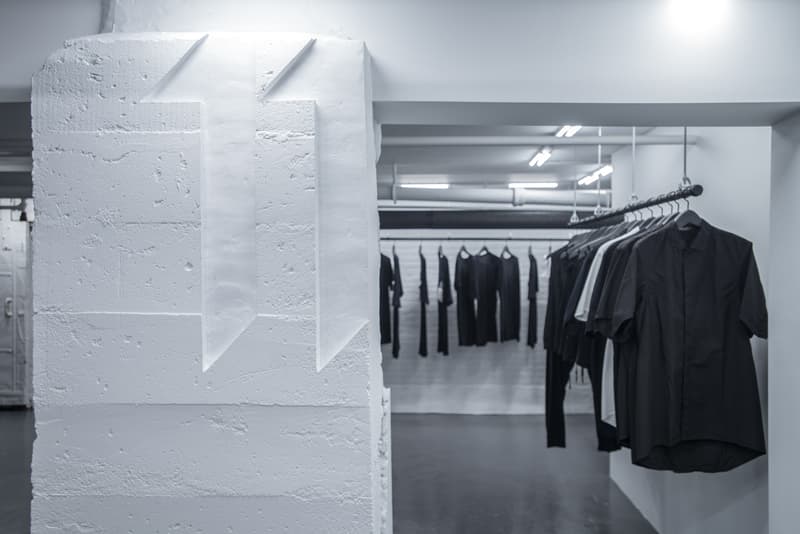 1 of 12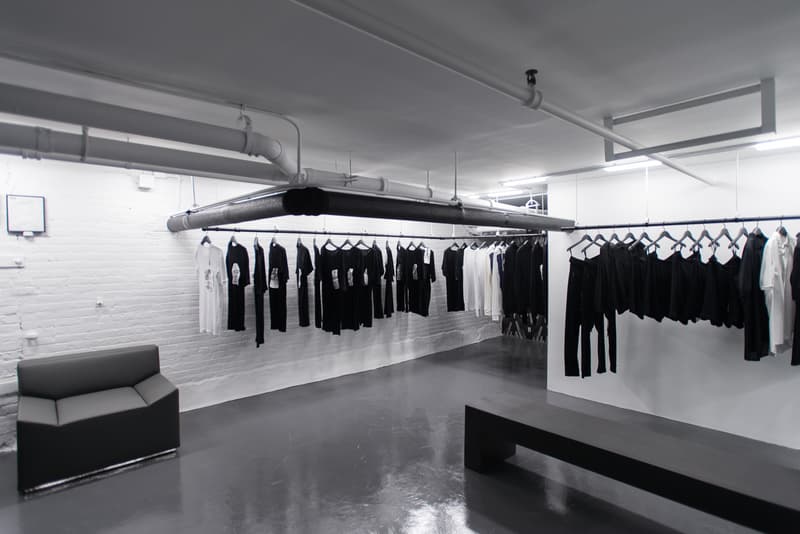 2 of 12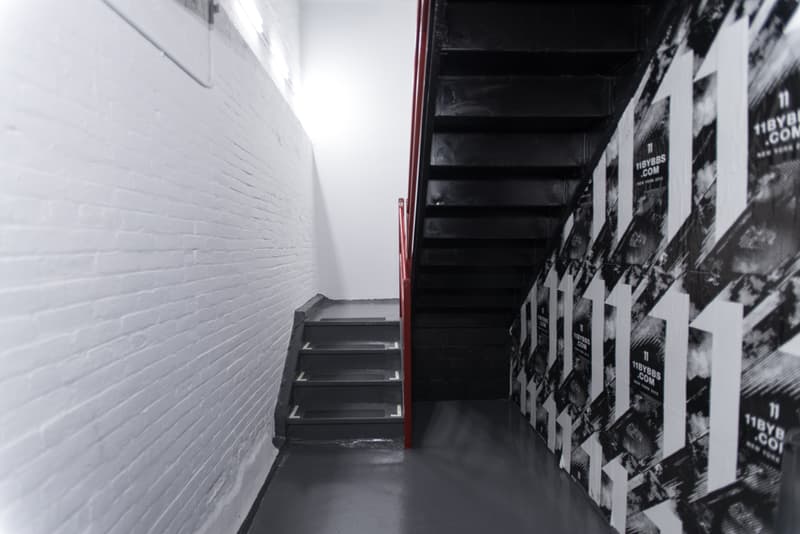 3 of 12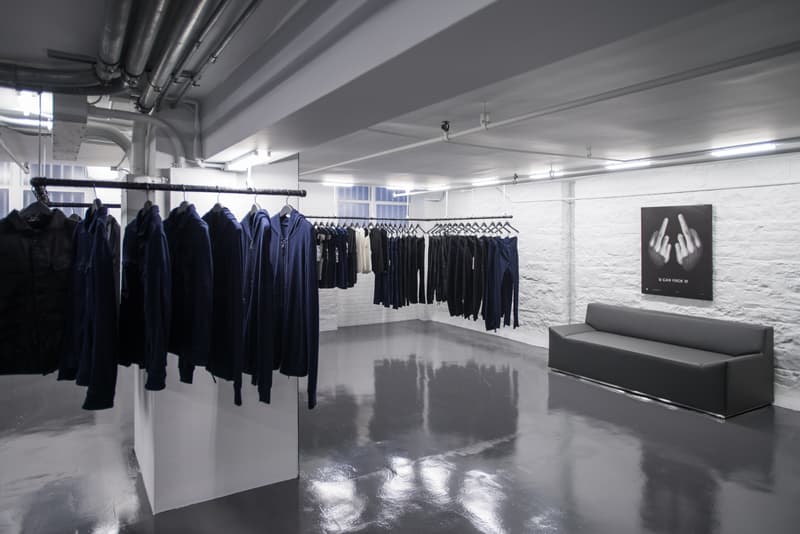 4 of 12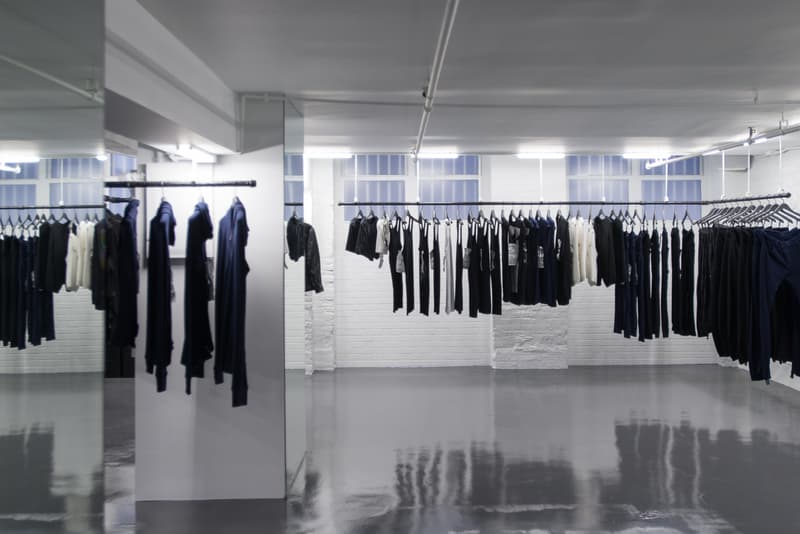 5 of 12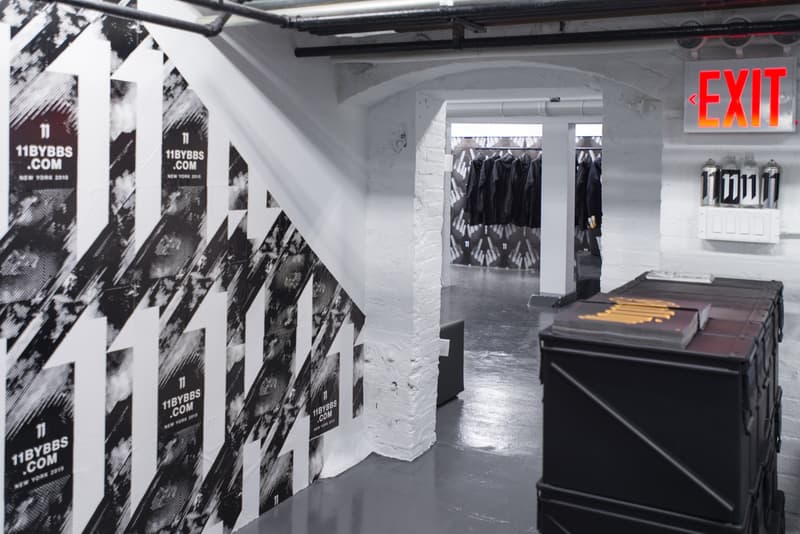 6 of 12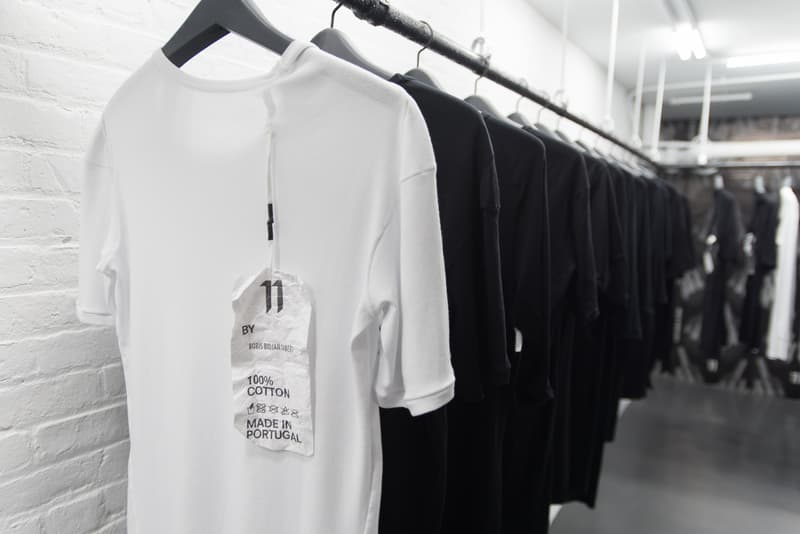 7 of 12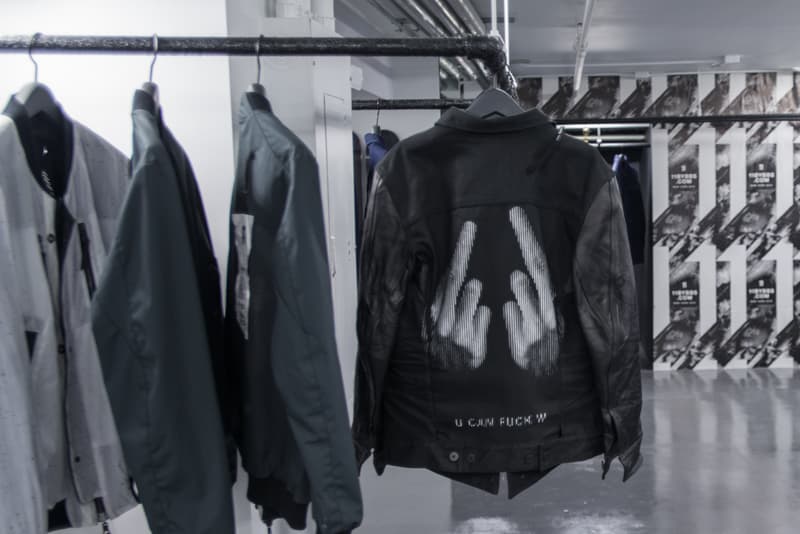 8 of 12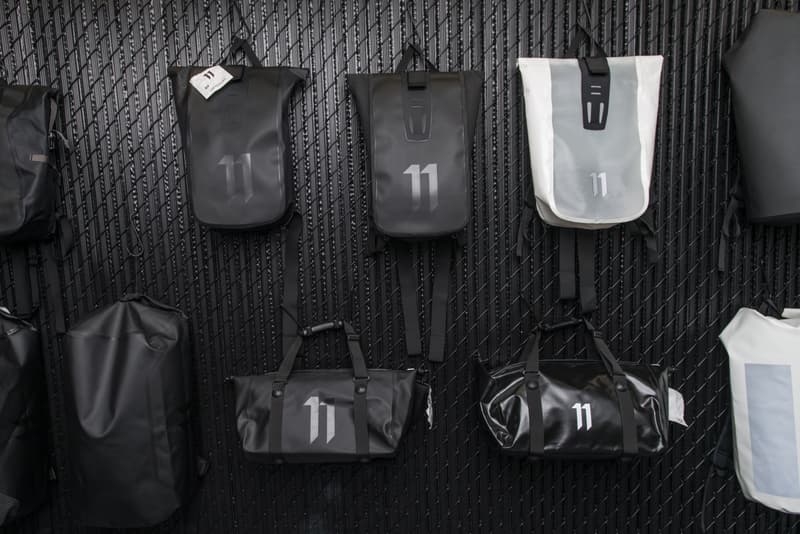 9 of 12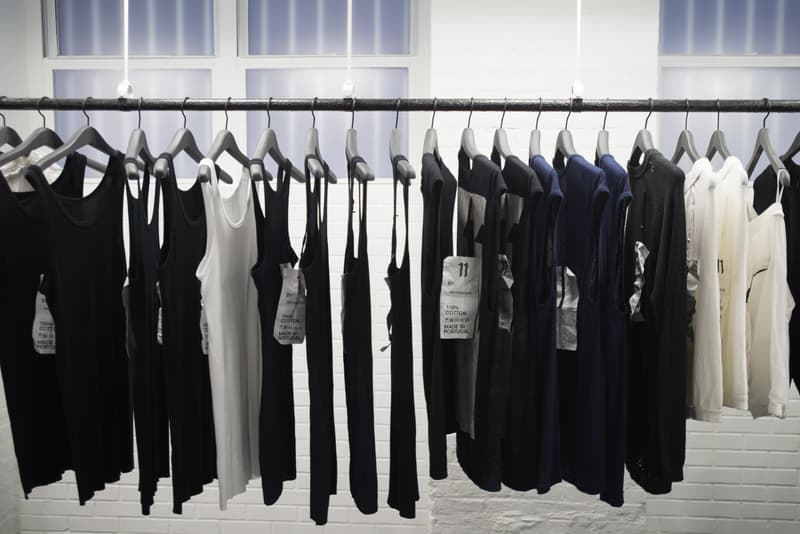 10 of 12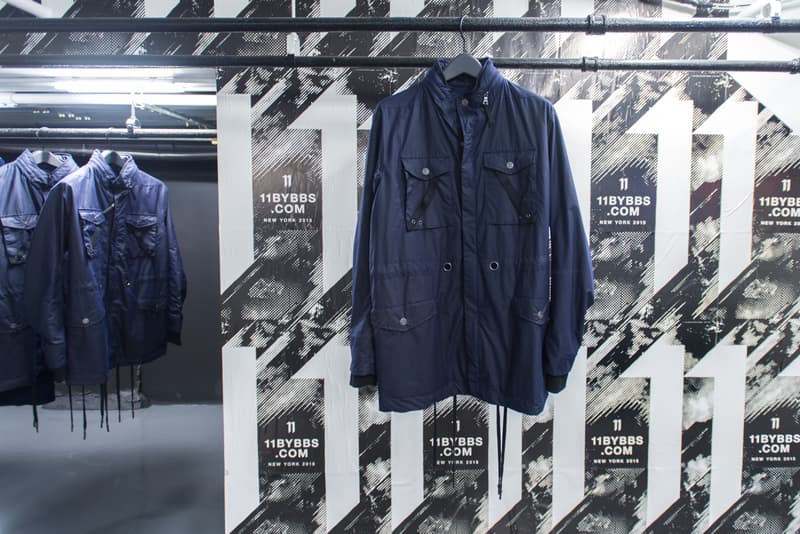 11 of 12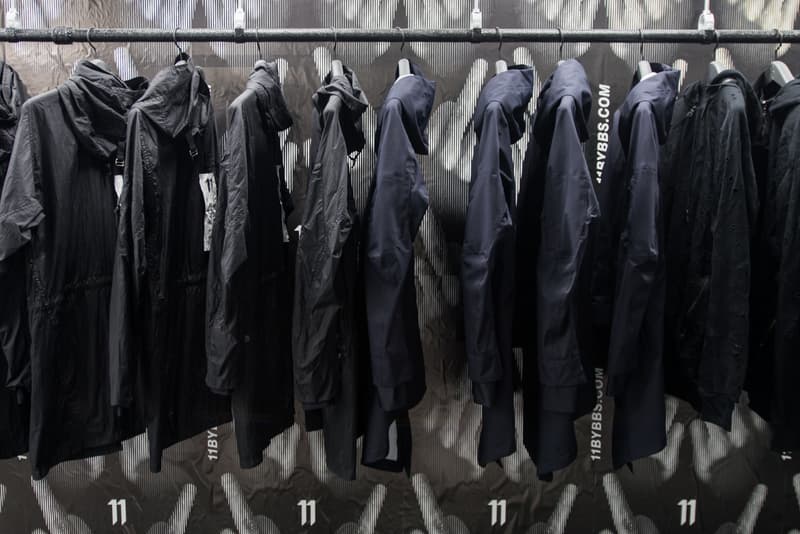 12 of 12
Though it hasn't been a full year since its doors opened in 2015, the 11 by Boris Bidjan Saberi flagship store in New York City has been redesigned and reopened (on the auspicious day of June 11, of course). Nearly doubling the square footage of the original location, the store now encompasses two connected spaces in the basement under the Boris Bidjan Saberi flagship store. Entering the industrial retail space is a surreal experience. A two-story descent through an unmarked door leads to a space colored nearly entirely black, white and grey. The monochromatic showroom is only broken up by the occasional navy blue garment and the glow of a red exit sign.
The newly renovated space allows visitors to experience total emersion in the 11BYBBS technical urban aesthetic. Shoppers are first greeted by the number 11 carved into an exposed brick column of the entry way. Thumping hip-hop beats set the mood, while paste-ups featuring the logo made up entirely of repeating middle fingers, geometric furniture and accents like 11 branded spray paint cans finish off the look. Inside, the complete 2016 Spring/Summer "Batallón" collection, well lit by the unfiltered florescent lightbulbs, is available for purchase, and as we've come to expect, the detail oriented brand has plenty of taped seams, Riri zippers and 11 branding to go around. More details on the current and upcoming 11 by Boris Bidjan Saberi collections can be found at its official website or by heading to the store at the address below.
11 by Boris Bidjan Saberi
494 Greenwich St.
New York, NY 10013