The New Quintessentials
Timeless wardrobe essentials.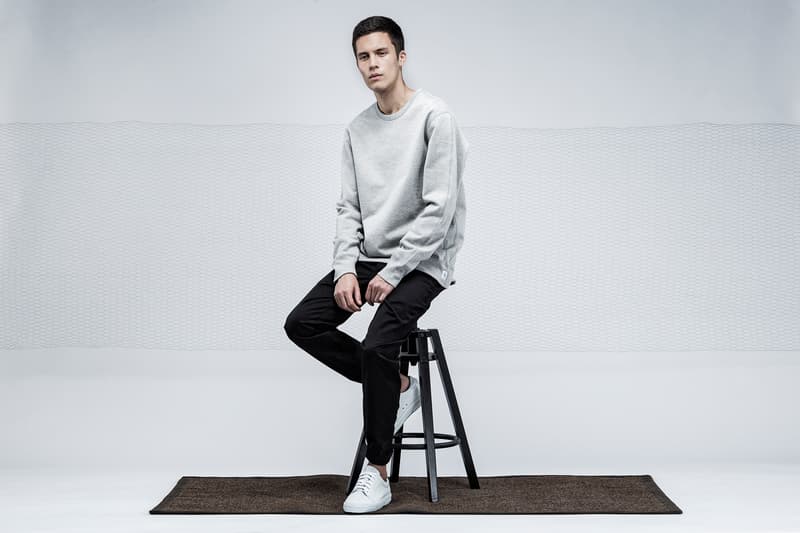 1 of 11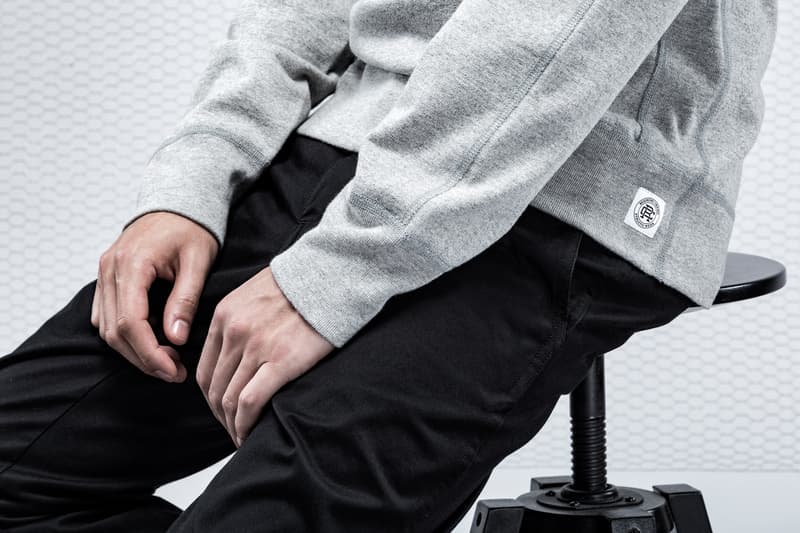 2 of 11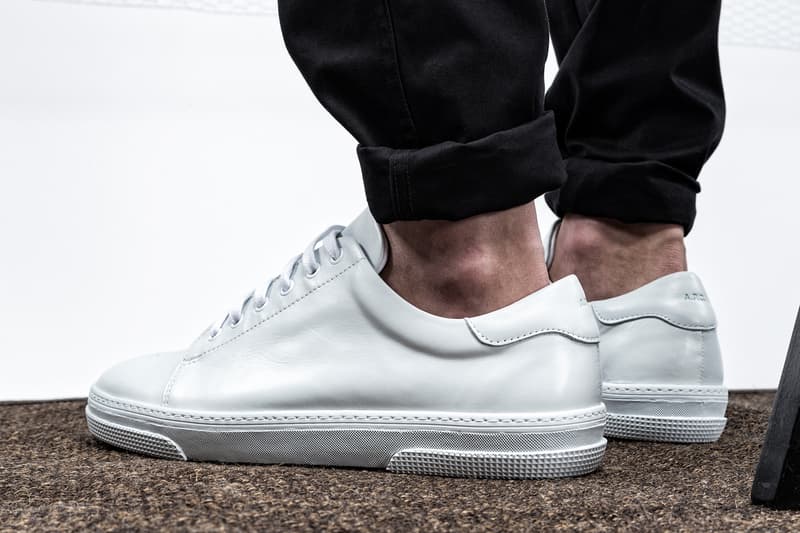 3 of 11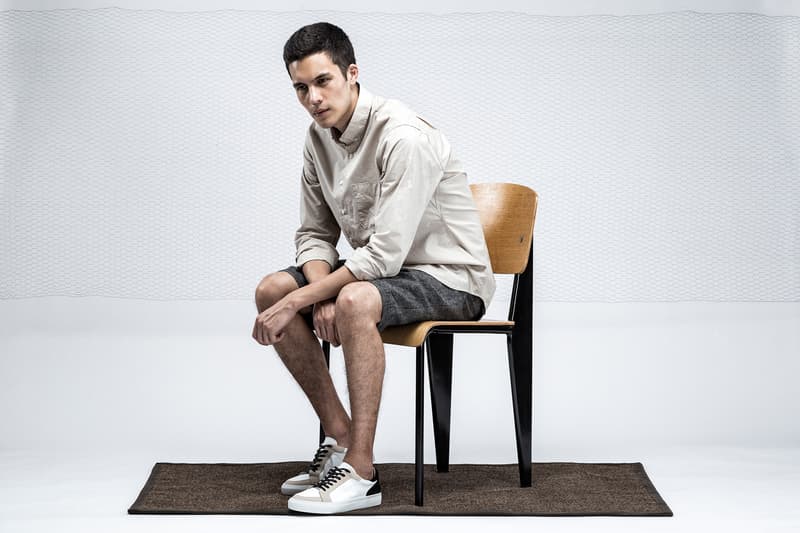 4 of 11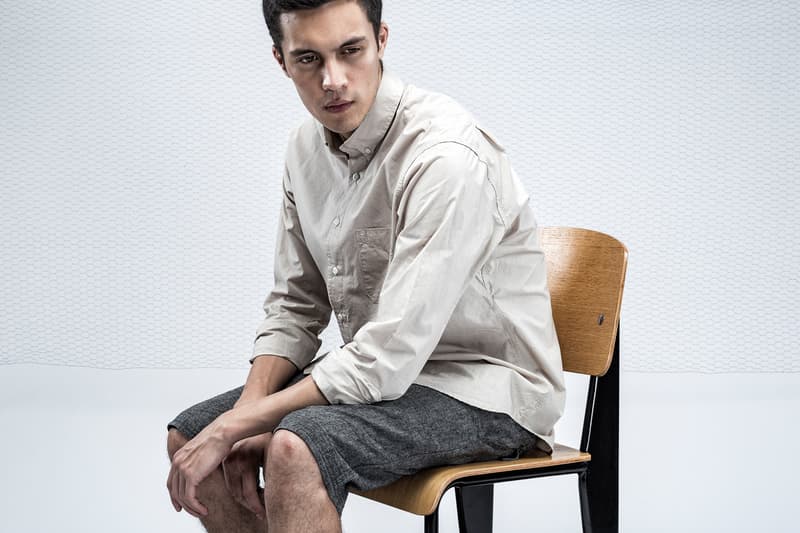 5 of 11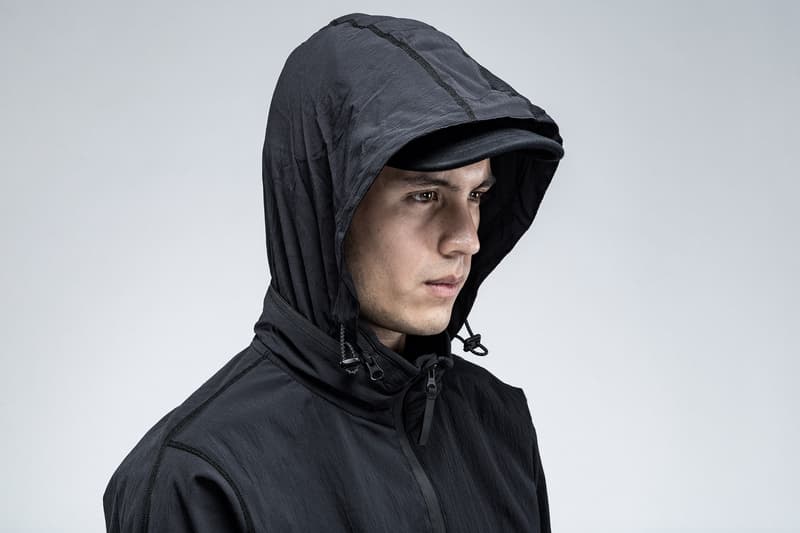 6 of 11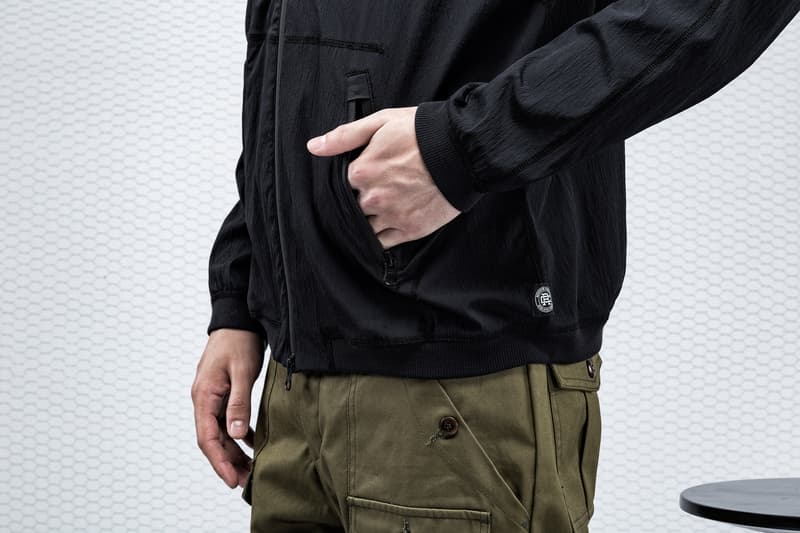 7 of 11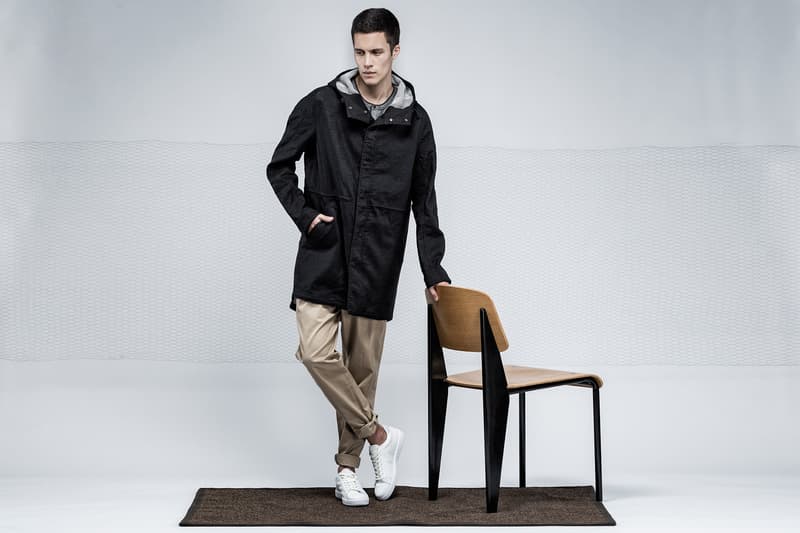 8 of 11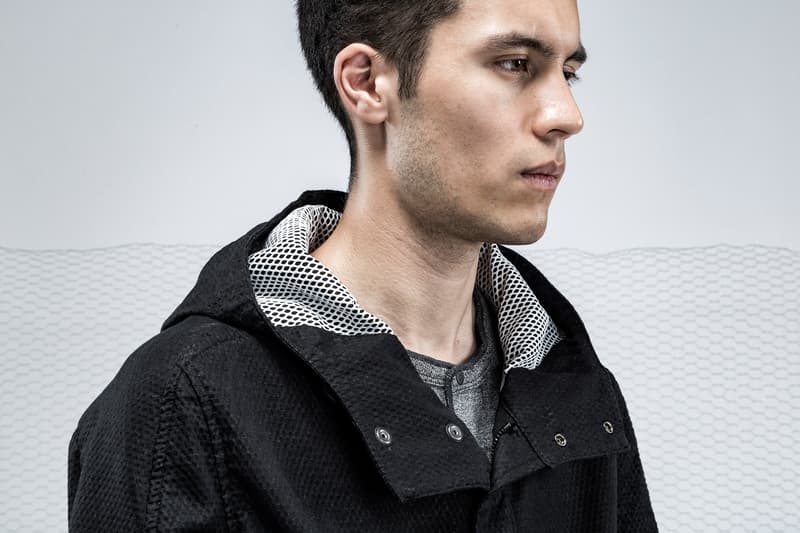 9 of 11
10 of 11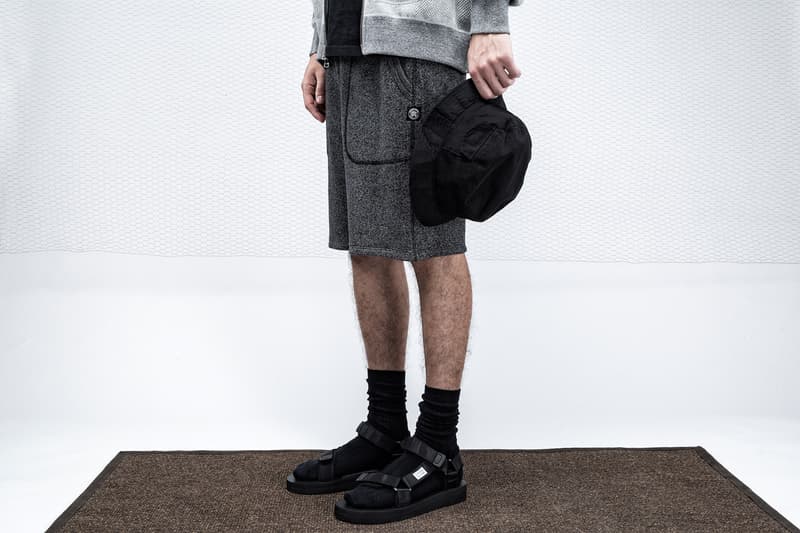 11 of 11
While we may all own one or two, loud statement pieces, there's no denying that some garments are essential to your wardrobe. Even as trendy sneakers cycle in and out, there's always a certain worn-in sweatshirt, a plain low-top or simply a well-tailored blazer that remains behind. No one understands these timeless essentials better than Reigning Champ, wings + horns, Garment Project and A.P.C., four menswear brands that deserve to have a lasting place in your wardrobe.
When it comes to the basics, Canada's Reigning Champ truly reigns supreme. The brand has become reputable for designing great athletic gear in its cushy custom textiles, and it brings back beloved silhouettes this season in new indigo colorways that are perfect for the warmer months. For Reigning Champ's secondary line Sea to Sky, an imprint focused on performance wear to withstand the elements, the brand focuses on versatile pieces such as hooded jackets crafted from water-resistant Polartec fabrics in geology-inspired prints.
Season after season, wings+horns has demonstrated a commitment to fusing textile innovation with attention to detail, producing quality menswear pieces with a decidedly Japanese influence. The brand's utilitarian offerings this season draw from arid landscapes, evident in their muted color palette. Our first look at the collection reveals meticulously tailored classics – signature pieces include its black fishtail parka constructed from vented linen that bonds honeycomb mesh to fabric for maximum breathability.
On the footwear side, A.P.C and Garment Project have done a stellar job of constructing classic sneakers in their purest form. The former takes the traditional tennis shoe and strips it down to a clean white upper in smooth calfskin. Likewise, the latter works with quintessential sneaker silhouettes such as the low-top, high-top and slip-on, elevating the basic styles with luxury materials in muted shades – the croc leather low-top is a particular standout.
Shop the latest from these menswear brands on HBX now.