Peugeot Design Lab Unveils State of the Art Urban Charging Station
In a conscious effort to increase our reliance on sustainable, natural energy.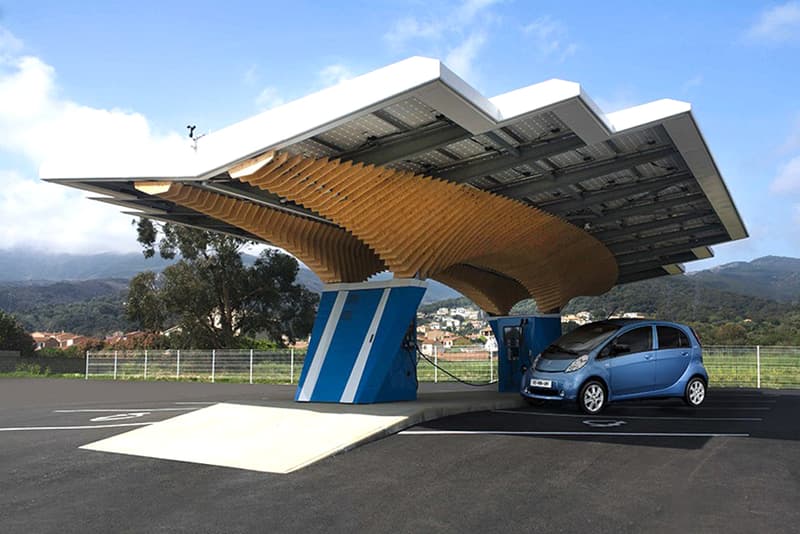 Covering a large number of competences from brand strategy to the development of innovative products, the Peugeot Design Lab recently unveiled drafted plans for a one-of-a-kind electric vehicle solar energy charging station. Bringing its broad knowledge of automobile know-how to the table, the Peugeot Design Lab project for Driveco accommodates 150 square meter solar panels that ensure ample electricity is provided even in times of low sunshine. Each charging station is set to boast lithium ion batteries and will be able to charge up to seven vehicles at a time, 24 hours a day, 7 days a week. Head directly to the Peugeot Design Lab to look at more exciting projects.